A new scholarship, The RON MURPHY MEMORIAL SCHOLARSHIP FUND, is being established at Mineral Point High School to honor the life and legacy of the teacher, coach, friend, and colleague.  The information about the scholarship and how to donate: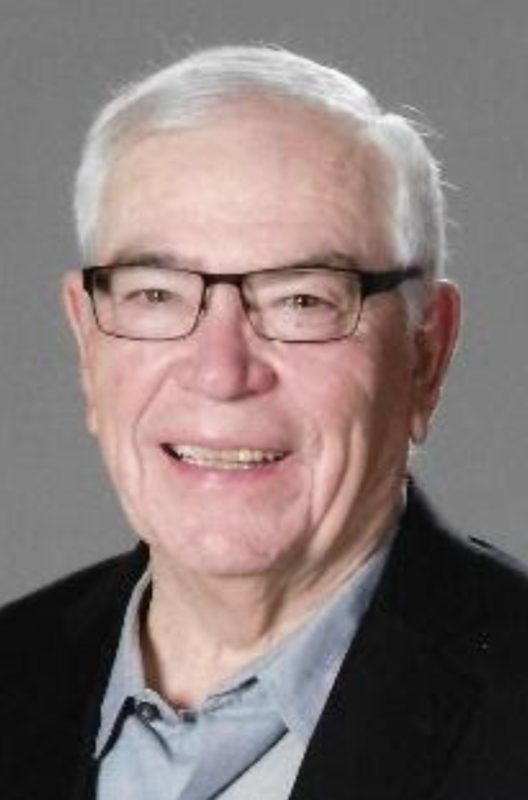 The fund will establish The Ron Murphy Memorial Scholarship Fund to honor the memory of Ron, to support students who enrolled in a University or a Tech school, majoring in education or agricultural related field, and who participated in athletics.  Students who previously received the scholarship may reapply each year while enrolled in a college, university, or tech school.
BACKGROUND.  Ron grew up in Dodgeville, attending Dodgeville High School where he excelled on both the baseball diamond and football field, earning first team all-state honors in football in 1958. After graduation in 1959, Ron went on to play football at UW-Platteville and graduated with a Bachelor's of Education in 1964. He married the love of his life, Linda Lieder on June 8, 1968 and the two of them raised three sons and enjoyed a strong faith-based marriage of 52 incredible years through the time of his passing.

Ron was a beloved teacher in the Mineral Point School District for 37 years, teaching Physical Education and Driver's Education. After his retirement from teaching in 2002, he continued to be the Driver's Ed instructor through 2013. Although Ron was an amazing teacher, most people in Mineral Point will remember him as "Coach" Murphy. During his time at Mineral Point High School, he spent 5 years coaching JV basketball and 30 years as the assistant baseball coach. He also coached Little League baseball along with his great friend, Greg Gorgen, so the Murphy and Gorgen boys could play together.

Coach Murphy is most well-known for being the head football coach at Mineral Point High School, a position he held for 32 years until his retirement from coaching in 2000. He was a dedicated coach who taught his players the value of teamwork, discipline, and how to play the game the right way. In 2000, Ron was inducted into the Wisconsin Football Coaches Association Hall of Fame, along with his brother, Dennis, the head coach at Black Hawk High School. Shortly after in 2005, Ron became a charter member of the Mineral Point Gridiron Hall of Fame. Then in 2011, Ron was inducted into the Dodgeville Athletic Hall of Fame.

Coach Murphy loved his role as a coach and teacher for so many years, but he would be the first to tell you the most important job in his life was being a good husband, father, and grandfather. He excelled in all three of these roles beyond measure. As a husband, Ron was patient, attentive, and loving. He always put his wife's needs ahead of his own and loved her with every ounce of his being. As a father, Ron was always there for his three boys, Pat, Mike and Brian. He had the pleasure of coaching all three sons on their youth and high school sports teams, creating a special bond through sports. Ron was an incredible role model for his boys, leading by example on how to be loyal, driven, and love unconditionally. As a grandfather, Ron took great pride in watching his grandchildren do what they love.
GOAL. The goal is to raise at least $25,000 to create an endowed scholarship, which will provide annual scholarships of $750 to $1,000 annually for many years to come.
HOW TO DONATE. Send a check to:  Mineral Point High School, Attention Marsha Kjelland, 705 Ross Street, Mineral Point, WI 53565.  Make sure to note on the check that it is being donated to support the Ron Murphy Memorial Scholarship fund.  If you're a Mineral Point Alumni please include your class year.
Thank you for considering a donation and supporting Coach Murphy's passion for education.  Also, please feel free to share this information with anyone you think might be interested in supporting this fund.