About Mineral Point Schools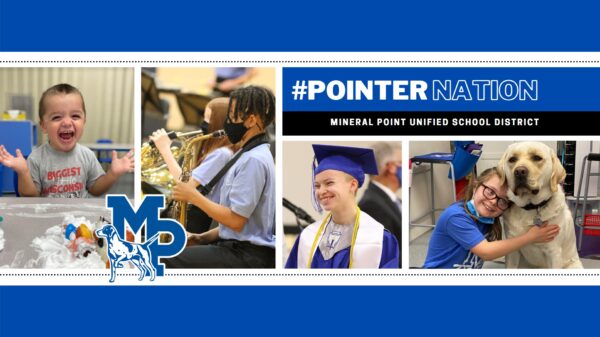 Mineral Point Schools are an important part of our community. From early childhood education to high school graduation, we pride ourselves on excellent opportunities for academic, fine arts and athletic achievement.
The Mineral Point Unified School District encompasses all the City of Mineral Point, parts of the Iowa County towns of Mineral Point, Linden. Mifflin and Waldwick, and parts of the Lafayette County towns of Kendall, Fayette and Willow Springs. The district is one of forty-eight unified school districts in Wisconsin having changed from a city system in 1962. A total of thirty-four rural school districts consolidated over the years into what now comprises the Mineral Point School District – an area of about 150 miles. The first mention of a school in Mineral Point dates back to 1829.
"Grounded by our history, as one of the oldest publicly supported schools in Wisconsin, MPSD is the heart of a small community that educates and inspires our students for a bright future in a big world."