Busch, Steffes claim MP School Board seats
Results are in for the Mineral Point School Board election April 5, 2016. These are unofficial and have not been canvassed at this time.
Two seats were available on the Board, each for a three-year term.
One incumbent and one newcomer will claim the seats.
Andy Busch led all candidates with 1103 votes while Larry Steffes (i) took second with 1060 votes.
Glen P. Pilling came in third with 713 votes.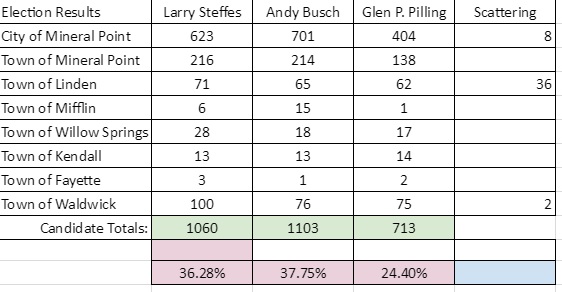 Larry Steffes was the only incumbent seeking re-election. Matt Lindsey did not seek another term.
The new term of office will begin April 25, 2016 for Busch and Steffes.