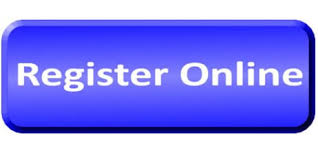 It's that time of year again.  Registration is now open!
You are able to update Student Demographics online in Family Access. You will need to have your username and password. You will only be able to access this area in Family Access using your account information, not your child's account information. If you do not know your account information, click the Forgot your Login/Password? link on the Skyward Family Access webpage.
*Only the primary family can complete all information and forms. The secondary family can only update secondary family's information.
If you have questions with ON-LINE Registration, please contact the District Office at 987-0740.
Click this link for  Skyward Family Access.  Then enter the user name and password.
After you are successfully logged in, you may change your user login information.
(All forms and demographic updates need to be completed by August 11th)
SCHOOL FEES
There will be no in-person registration day. All fees can be paid through FEE MANAGEMENT which can be accessed via Skyward > Family Access under Quick Links and Lunch/School Fees. You can still drop payment off at school, if you'd prefer to not pay online.
See attached Step-by-Step Guide for Parents on how to set up an e-Funds account.
*Per handbook, Mineral Point High School has also implemented a "No Pay No Play" policy that prevents students with unpaid fees from participating in events like prom, athletics, and other extracurricular activities. 
**Please contact your building secretary if you have any questions about the fees.
NEW to DISTRICT ENROLLMENT
Any Parent/Guardian with a student(s) who has not yet enrolled, please stop by Elementary School Office at 611 Cothern Street to complete registration forms during the following time (or contact Shelby at 608-987-0710, x127):
Monday, August 7                   1:00PM  –  6:00PM  at Elementary School
BUSING – FIRST STUDENT, INC.
All students will complete a transportation form within online registration. If you have any questions regarding busing, contact the First Student, Inc. with questions at 608-987-3911.
KIDS CLUB
K-5th grade families with full-time enrolled students may also complete the Before & After School Care Kids Club Interest Form (do not send money at this time for these fees as we are still searching for staffing): https://forms.gle/a2A7ryse1SauC9ix5
If you have any questions, please contact the District Office at 608-987-0740.
We look forward to another great year!