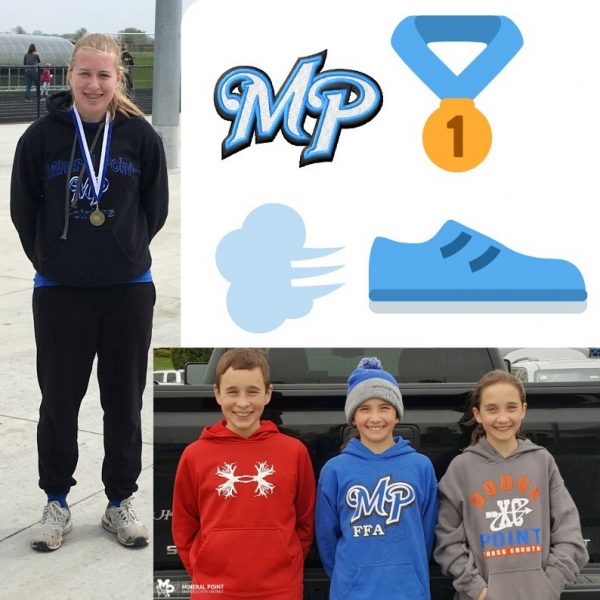 Mineral Point Middle School was represented at the Wisconsin Middle School Championship Track Meet on Saturday, May 18th in Waupun by Livie Poad, Joey Robinson, Annie Robinson, and Ellie Robinson.
The meet was the first of its kind held in Wisconsin for middle school track athletes. In order to to be invited to the meet, athletes had to qualify in the top 30 in running events and top 40 in field events in the state based on qualifying performances from official middle school track events.
Livie (discus), Joey (800 and 1600 meter run), Annie (800 and 1600 meter run), and Ellie (800 and 1600 meter run) all qualified. At the State meet, Livie placed 1st and was champion in the discus with her personal best throw of 83'3". Joey placed 19th in both of his events, running his personal best times in both. Annie placed 11th in the 1600 meter run and 15th in the 800 meter run, having her best times of the year in both events. Ellie placed 7th in the 1600 meters, just missing the medals by one place, but running her best time of the year. She placed 19th in the 800.