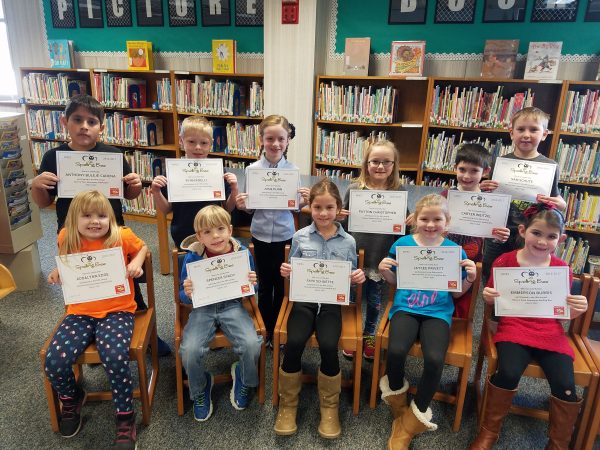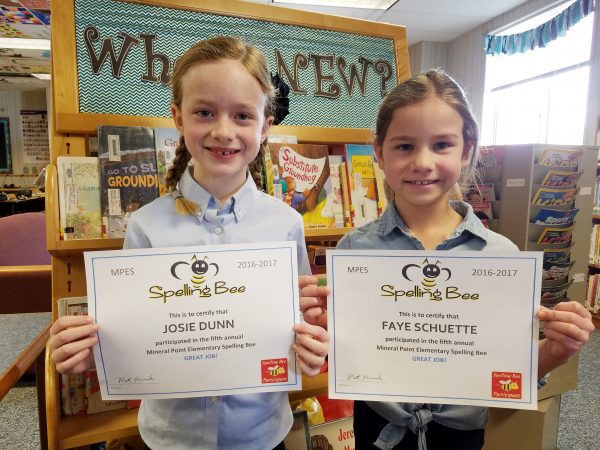 Congratulations to 2nd grader Josie Dunn, who won the Elementary Junior Spelling Bee Wednesday, February 1! Runner-up was classmate Faye Schuette.
Kudos to all of the rest of the participants as well:
1st grade: Emmie Burris, Addalynn Edge, Sam Schute, Spencer Spady, Carter Weitzel.
2nd grade: Anthony Buleje-Cadena, Payton Christopher, Jaycee Privett, Ryan Roelli.