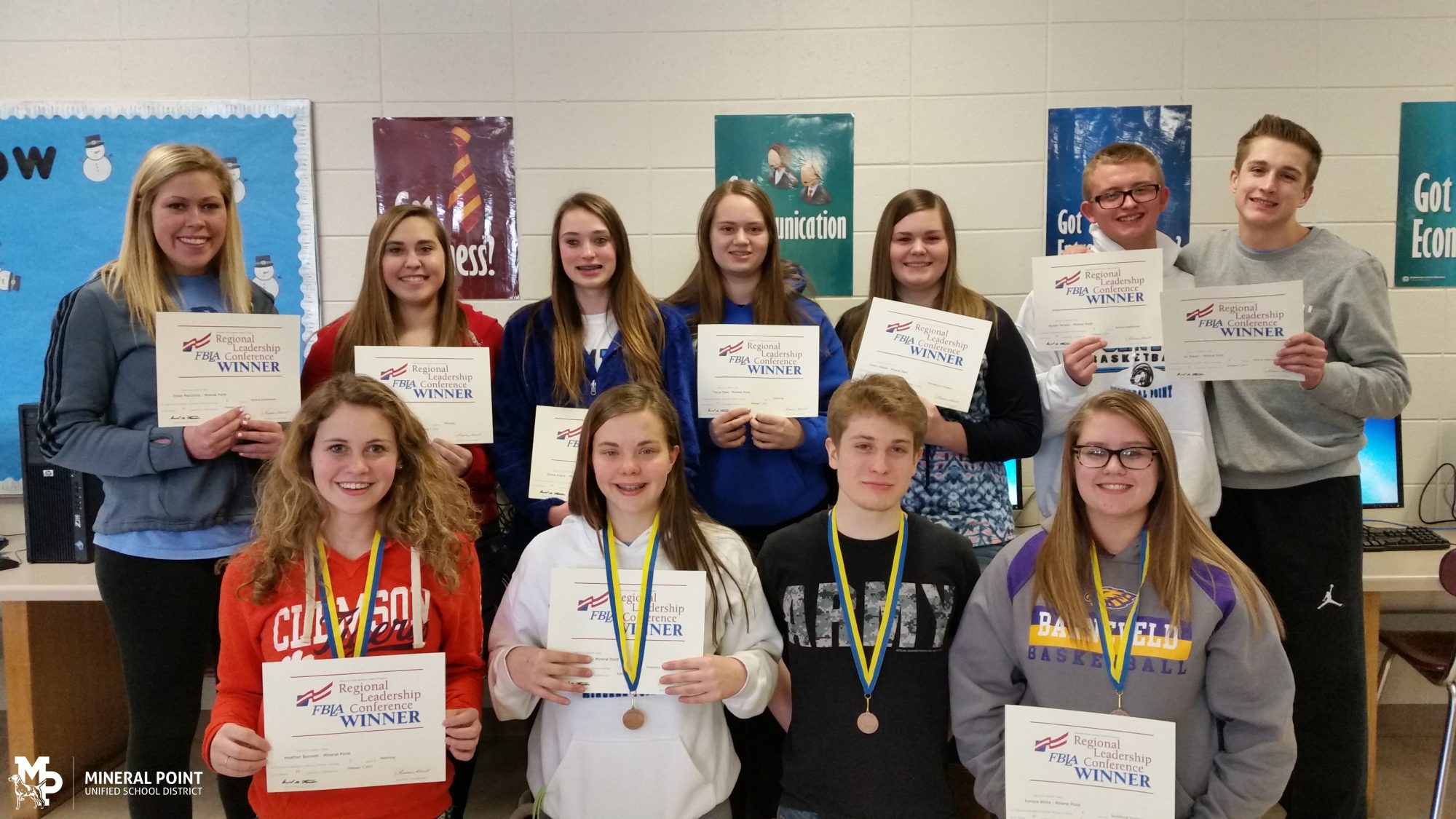 Mineral Point High School Future Business Leaders of America (FBLA) members participated in the regional leadership competition Saturday at Hillsboro.
This event helps prepare students for successful careers by providing opportunities to apply classroom concepts in a workforce simulated competition. Members compete to demonstrate career competencies, business knowledge, job skills, expand leadership skills, display competitive spirit and receive recognition for achievements.
Mineral Point had three events qualify for the state meet including Matt Baker, who placed 3rd in Business Law; McKenzie Schmitz, who placed 3rd in Business Procedures; and the Marketing team of Trevor Ross, Leon Gehlen, and Heather Bennett, who placed 3rd as well. The state conference will be held in La Crosse on April 13-14.
Other competitors at the regional conference included: Tyra Leonard, 8th in Agribusiness; Alex Delaney, 8th in Business Communication; Jena Pilling, 6th in Business Procedures; Zach Cummings, 6th in Economics; Sydney Staver, 7th in Economics; Sierra Evans, 7th in FBLA Principles & Procedures; Abi Callaway, 6th in Health Care Administration; Jordyn Abbott, 6th in Introduction to Business; Carlie Qualley, 8th in Personal Finance; Karissa White, 5th in Securities and Investments; and the Sports and Entertainment Management team consisting of Sy Staver, Dylan MacGilvra, and Hunter Paradis, which placed 8th.
The week beginning February 9 is designated as FBLA week and many fun activities were planned for students and staff.
The group's advisor is Kipalee Bakken.