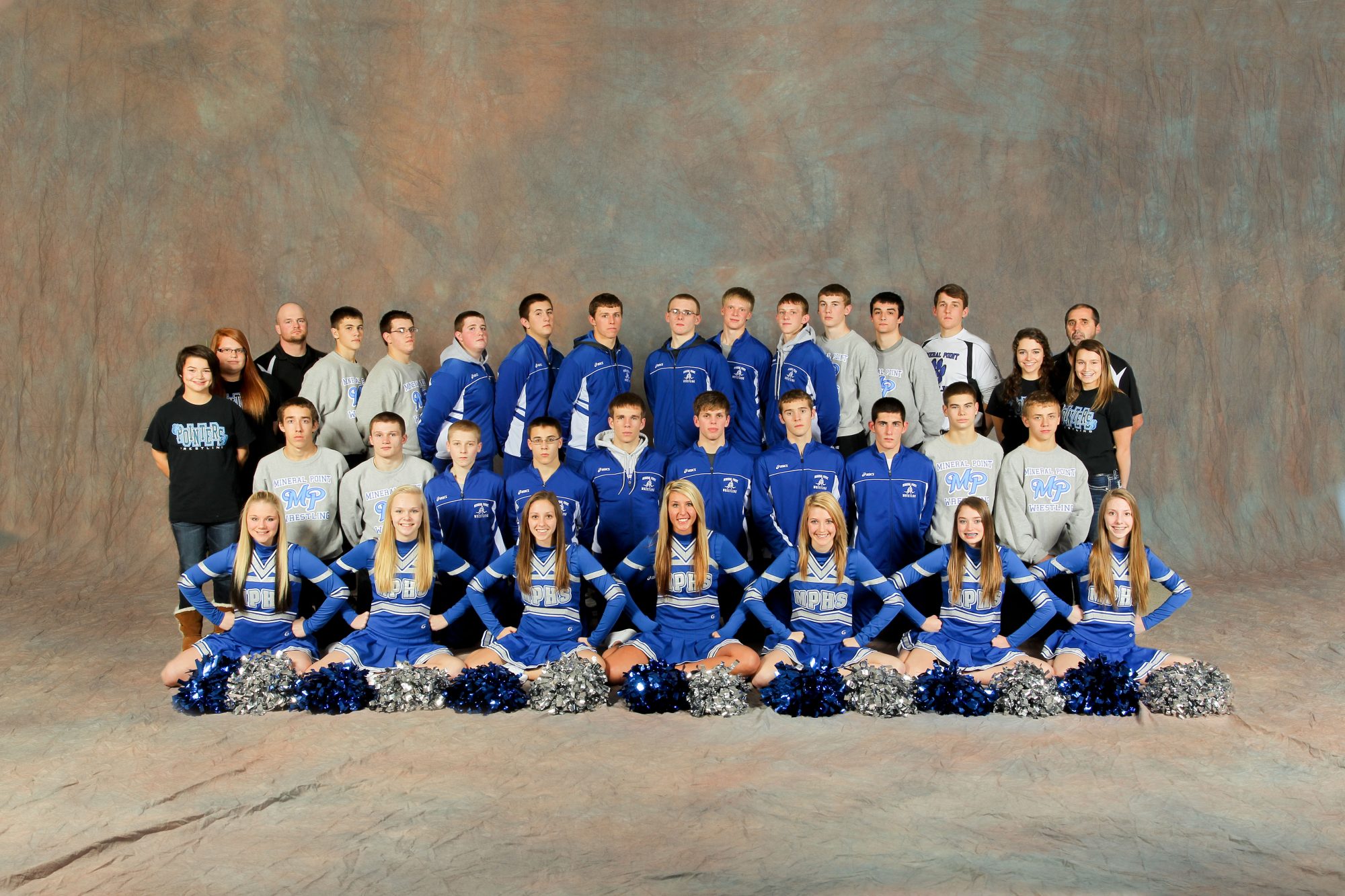 Congratulations to the Mineral Point High School wrestling team who earned a share of the SWAL conference dual meet title.
12/5 vs. Riverdale won 48-18; 12/9 at Darlington/Black Hawk won 46-21; 1/6 at Boscobel won 63-6; 1/9 vs. Cuba City/Southwestern/Benton won 65-0; 1/23 vs. Iowa-Grant/Highland won 40-39; 1/30 at Fennimore lost 45-25.
Left to right, front row: Cheerleaders Melany Brieno, Brianna Lange, Caitlyn Goodweiler, Bailey Dolphin, Sasha Walrack, Sierra Evans, Paige Goodweiler.
Middle: David Schaaf, Lucas Sanchez, Baily Lawinger, Marcus Shannon, Frank Baker, Ross Siegenthaler, Brandon Forseth, Boone Schmitz, Grant Rose, Riley Workman.
Back: Manager Abby Shannon, Manager Shyana Pickle, Assistant Coach TJ Burke, Kaleb Pilling, Chris Ley, Zach Cummings, Joey Dolphin, Nate Cody, Kyle Juedes, Sawyer Wallace, Scott Pittz, Bailey Riley, Bryce Fitzsimons, Assistant Coach Brenyn Schmit, Manager Elise Powers, Manager Lydia Sanchez, Head Coach Scott Schmitz. Missing: Assistant Coaches Tim Swenson and Devan Walrack.
(Photo by Perry Baker)