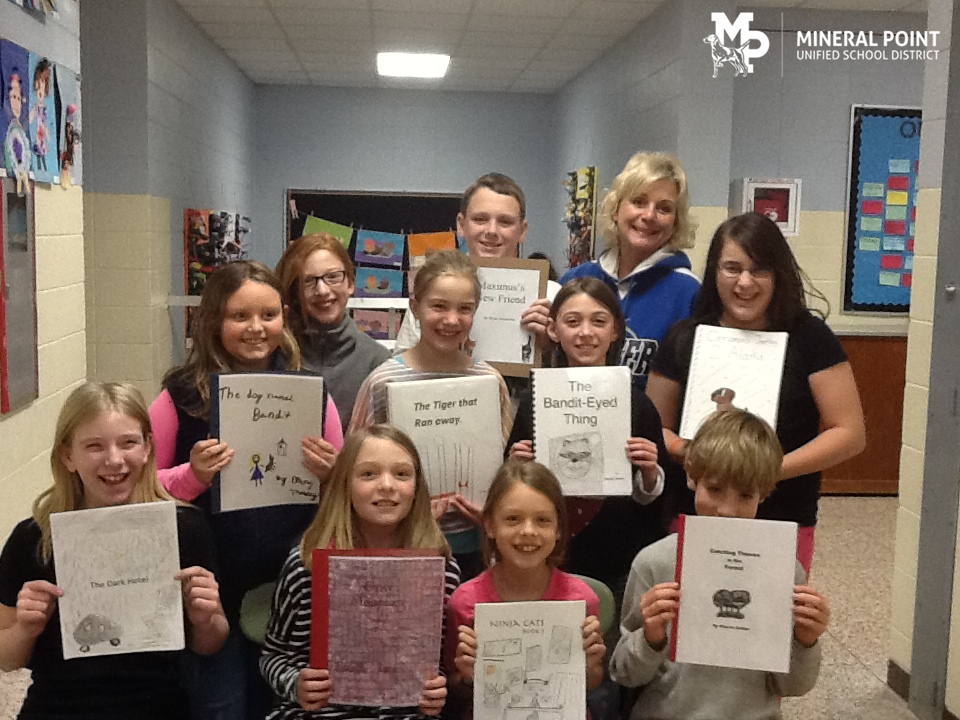 Eleven MPES students in grades 3-5 took advantage of an enrichment opportunity to become authors and illustrators for the Delta Kappa Gamma Literary Competition.
Student books will be judged on story element, creativity, originality, and mechanics. All books were original fictional pieces.
Winning books at the chapter level will be forwarded to state competition.
Front row: Kelsie Toay-5th gr., Ella James-3rd gr., Libby Dunn-3rd gr., Charlie DaVee-3rd gr. Middle row: Ellery Massey-3rd gr., Morgan Lee-3rd gr., Halie Kearns-5th gr., Brianna Wesley-4th gr. Back row: Ella Fox-5th gr., Bryce Ackerman-5th gr., Lifka Bennett-Advisor/Coach. Missing: Hope Wilson-5th gr.