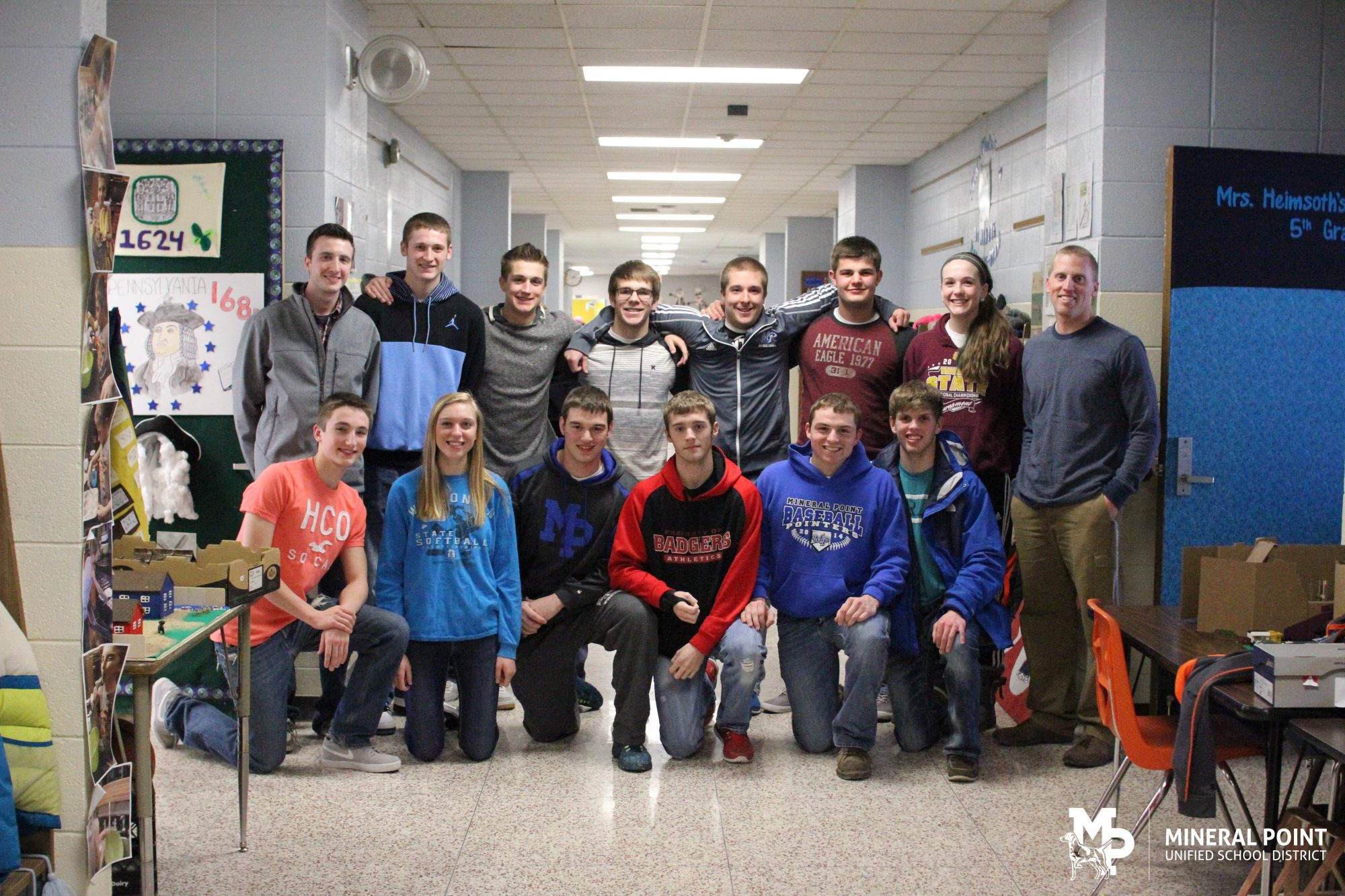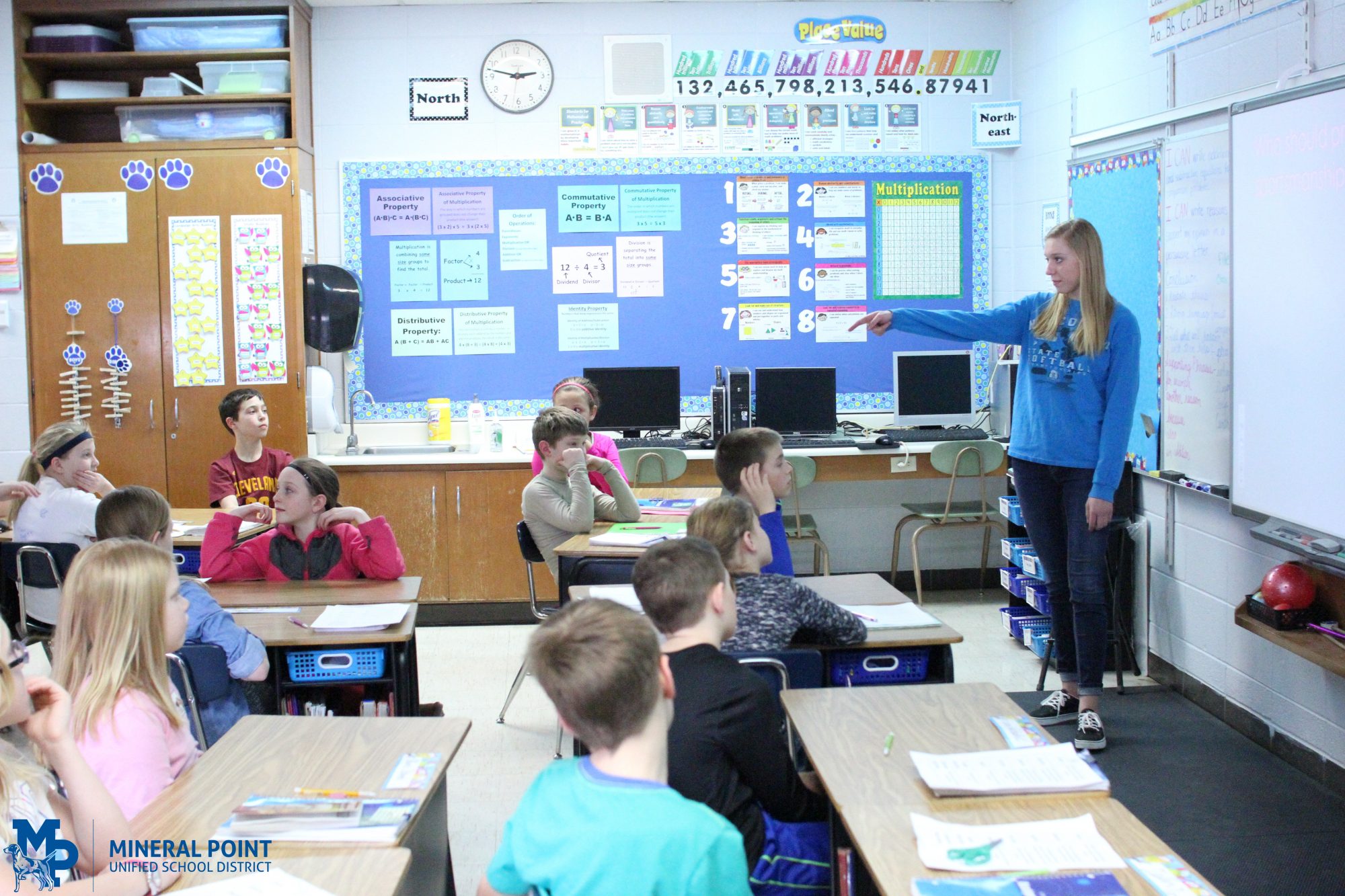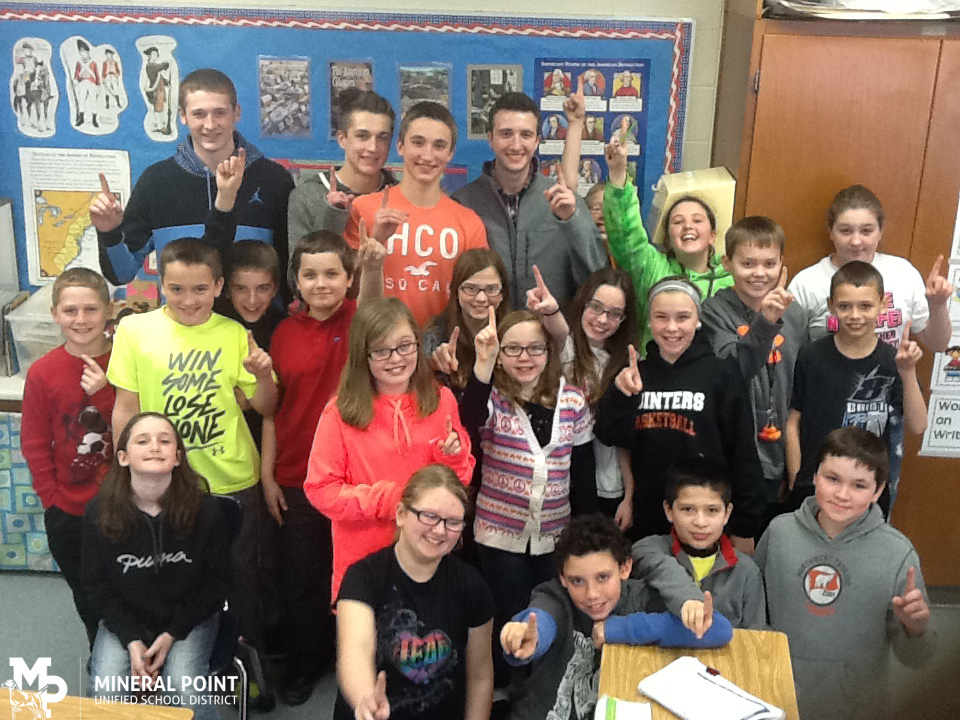 Before every sporting event, a piece is read from the public address announcer regarding sportsmanship guidelines from the Wisconsin Interscholastic Athletic Association.
According to the WIAA, the definition of sportsmanship is "Playing by the established rules of the contest; competing with one's best efforts without drawing attention to one's self with celebratory displays; losing without excuse or complaint; winning without gloating; cheering in a positive manner that does not disrespect, taunt, ridicule, or attempt to intimidate anyone; and respecting the game, event and others."
Elementary students were treated to a visit from their role model high school athletes Wednesday afternoon who spoke on the importance of good sportsmanship using a Power Point presentation.
They shared many of their own experiences, and admitted it's not always easy to be a good sport, but doing so builds character and respect.
Pictured athletes are, left to right, front row: Joey Gorgen, Clara Chambers, Logan Bidlingmaier, Brandon Forseth, Turner Poad, Ross Siegenthaler. Back: Alec Schmitz, Tarek Oellerich, Sy Staver, Frank Baker, Taylor Ryman, Dylan MacGilvra, Sydney Staver, and guidance counselor Andy Palzkill.