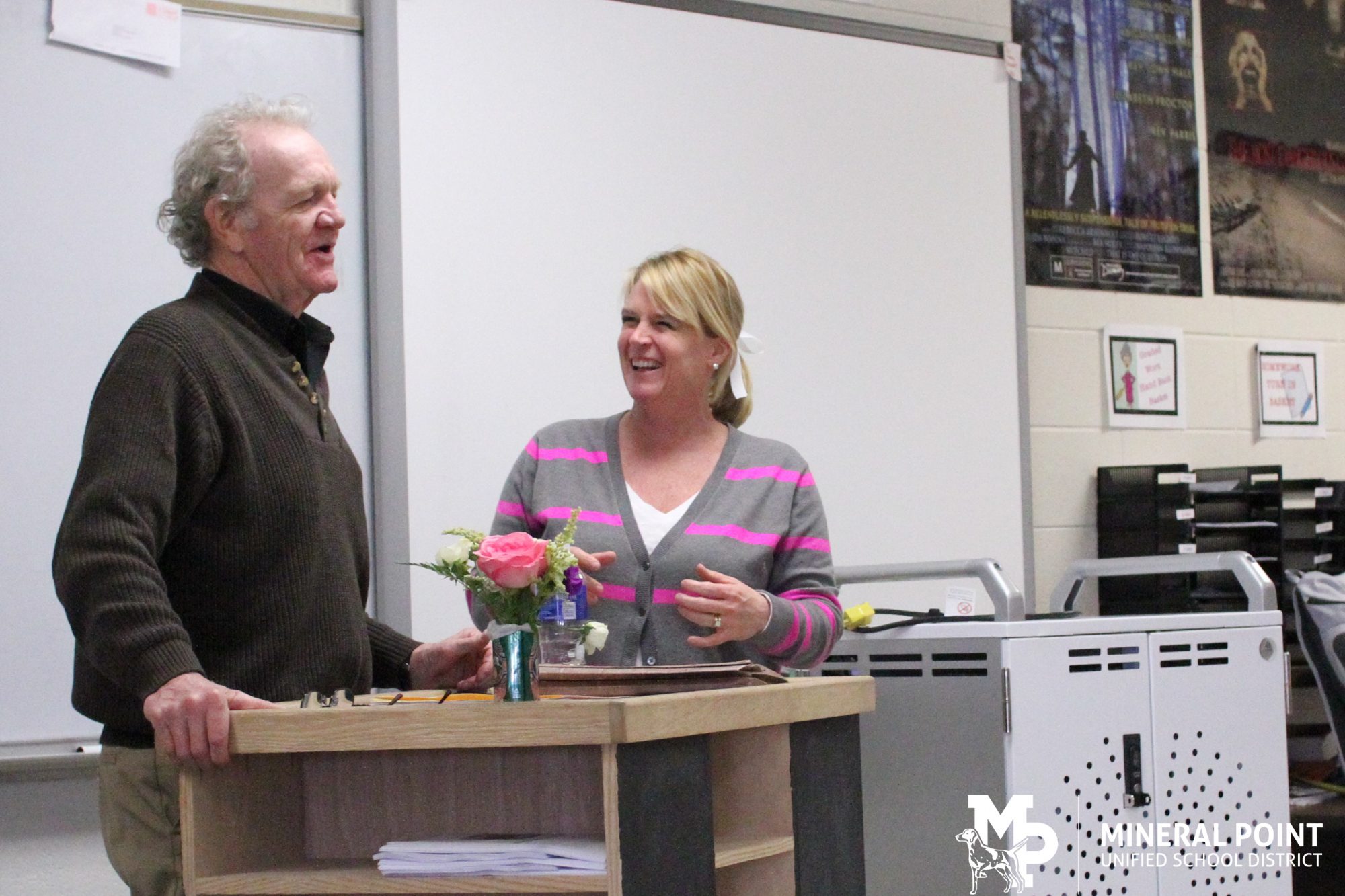 Mineral Point High School English students in Kristin Staver's class received a guest visit Thursday from poet Dion Kempthorne.
Kempthorne played on the 1963 Wisconsin Rose Bowl football team, earned a PhD in English at UW-Madison, taught writing and literature in the UW colleges, and served as CEO/Dean at UW-Richland.
Now a professor emeritus, he lives in the woods of Richland County and spends his days reading, writing, hiking, and cutting firewood.
His poems have appeared in the Wisconsin Academy Review, Verbatim, Verse Wisconsin, The Capitola Review, Mature Years, Wisconsin People & Ideas, and other places.
Kempthorne was the first place winner of the Wisconsin People & Ideas 2014 poetry contest. In addition to writing poems, he is at work on a memoir that explores the personal benefits of reading and writing poetry.
He spoke to students about American Romanticism as a literary type, a fitting subject during the week of Valentine's Day.