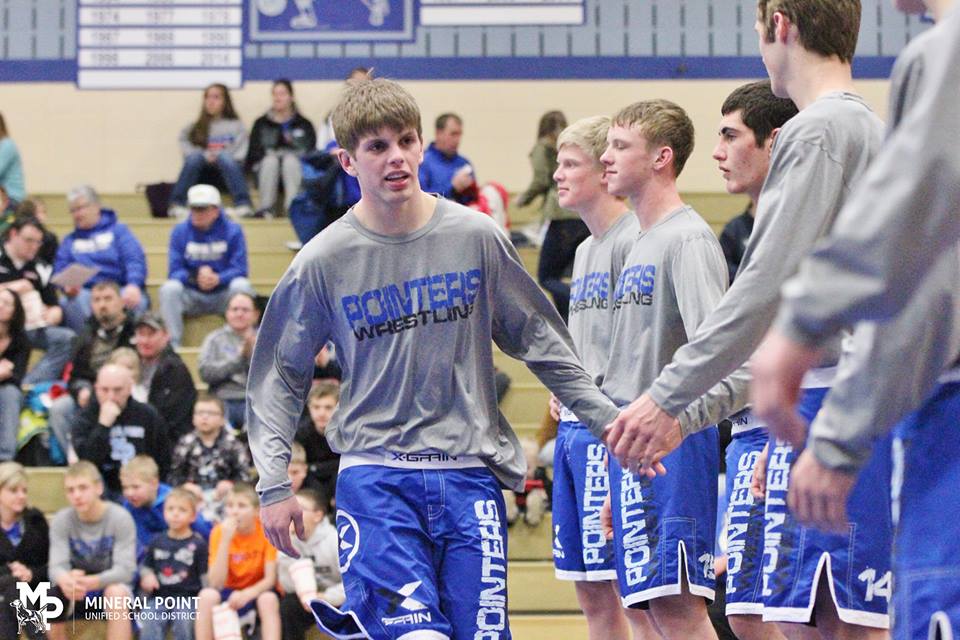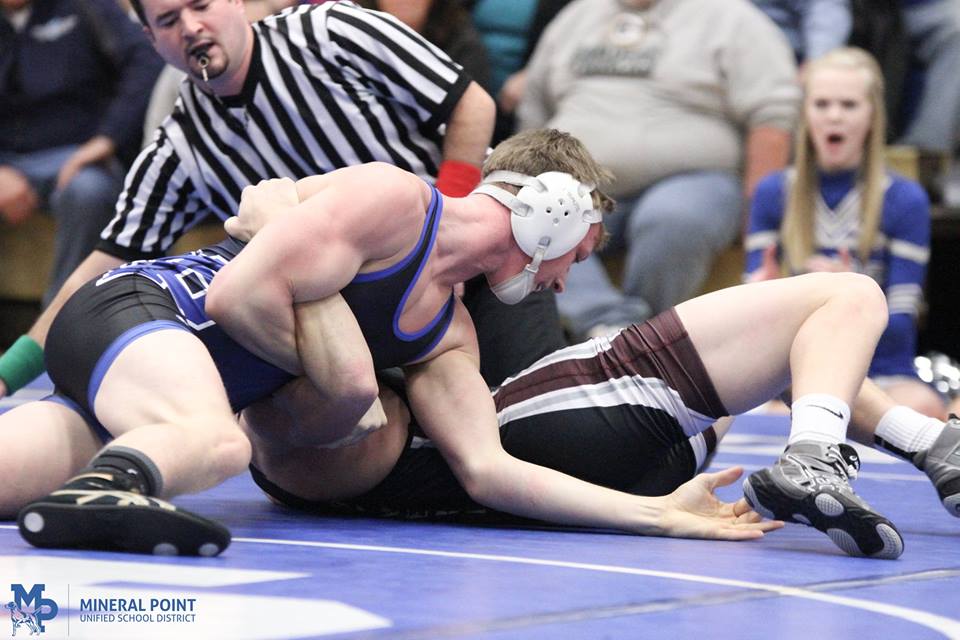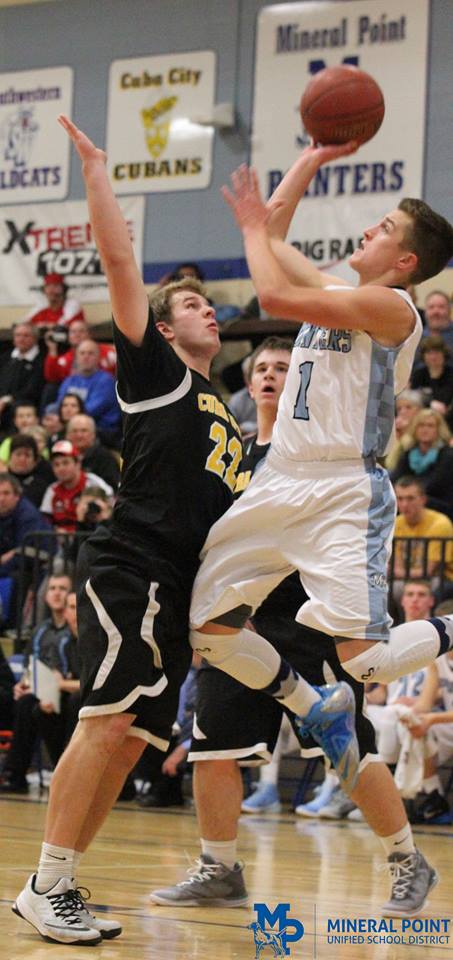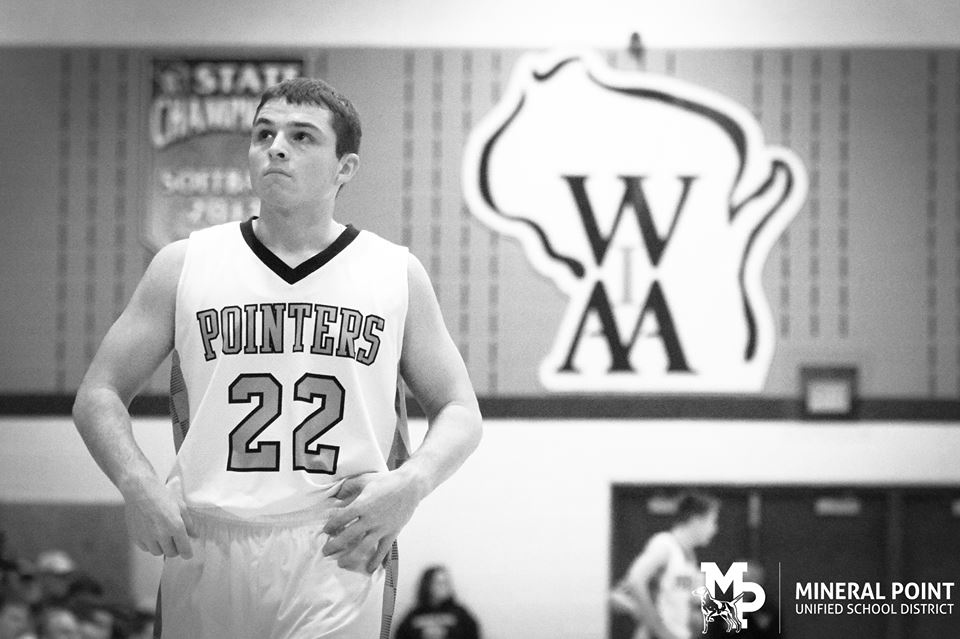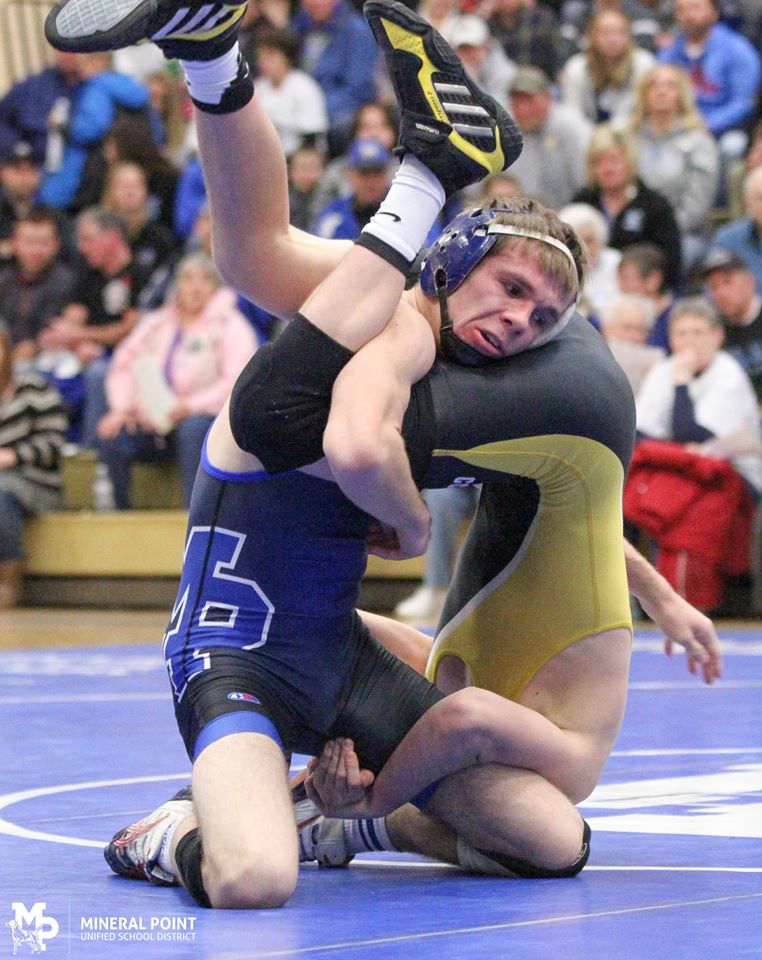 Mineral Point High School athletes have achieved some newsworthy milestones this winter.
Senior grappler Ross Siegenthaler claimed his 100th win on the mat December 6 at the Watertown Invite.
His teammate, junior wrestler Scott Pittz, picked up his 100th win at the Geneseo, Illinois Tournament January 17.
Sy Staver, senior point guard on the boys basketball team, scored his 1000th career point at Southwestern January 23.
Turner Poad recently broke the school record for defensive charges with 30. The previous record of 29 was set by Eric James.
Frank Baker, senior wrestler, earned his 100th career win at the WIAA Division 3 regional in Lancaster.
Congratulations to all!
(Photos and article by Joelle Doye)