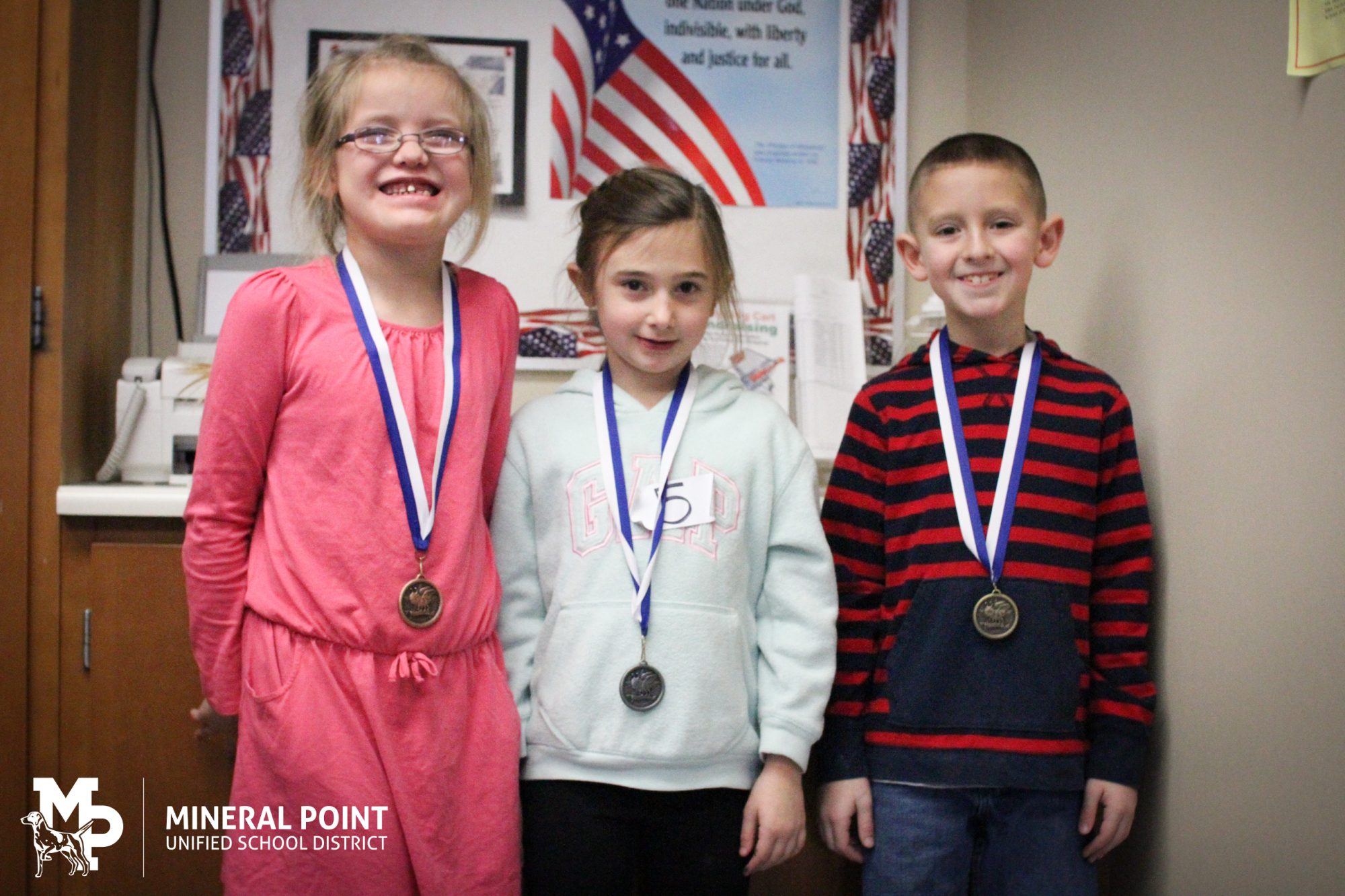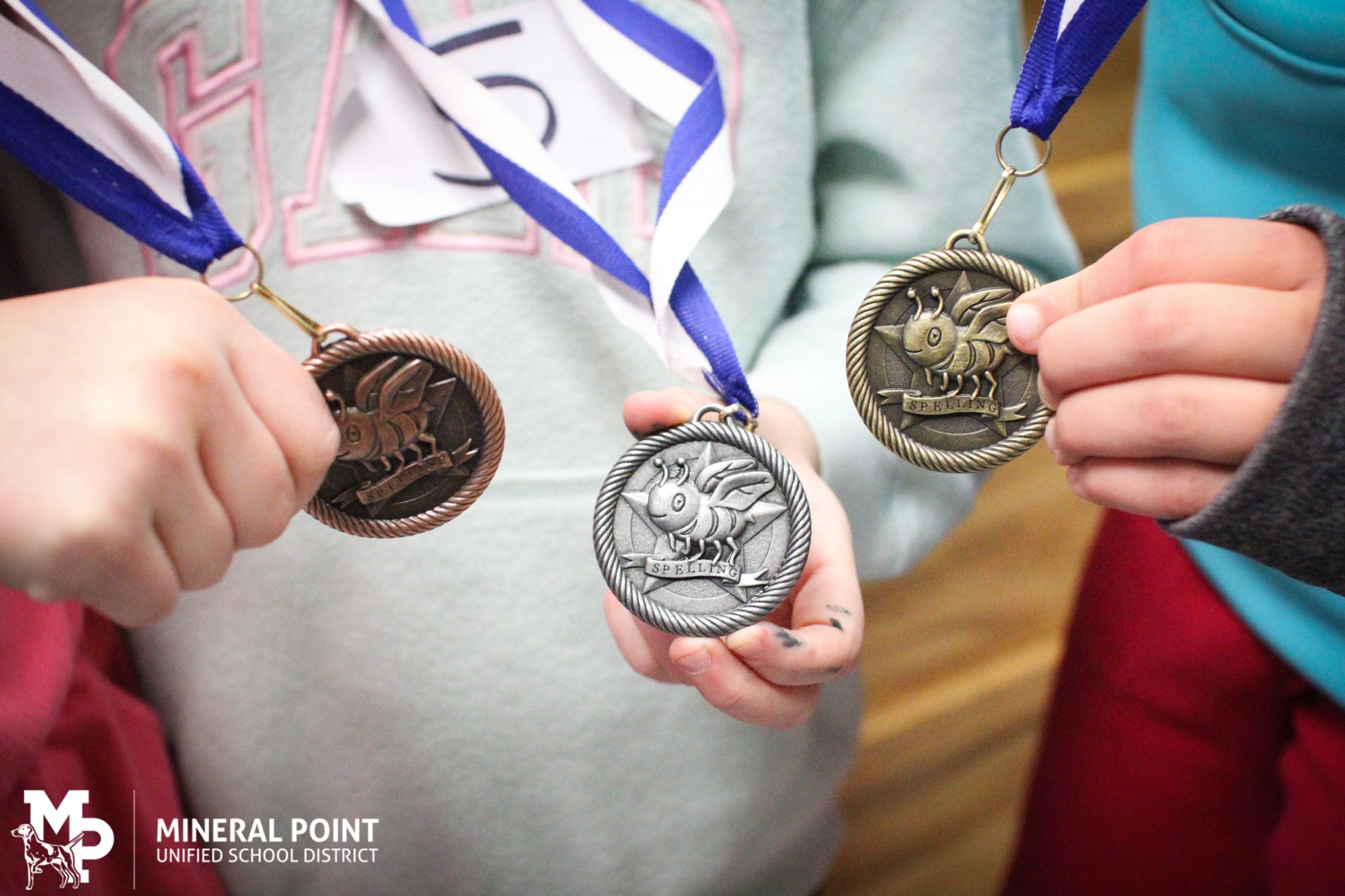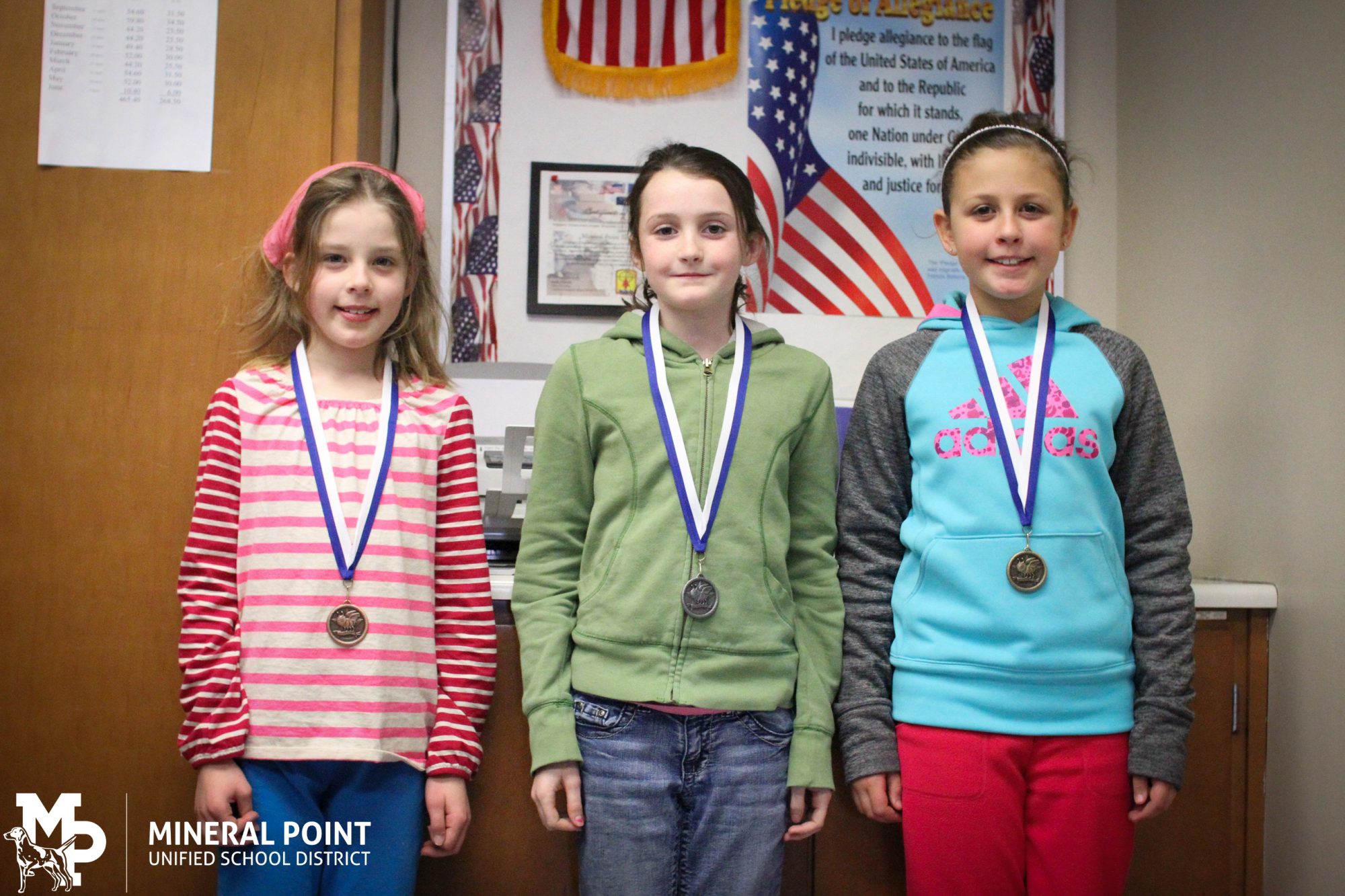 Mineral Point Elementary held its spelling bee Friday, January 9. Congratulations to the winners!
Junior Bee (Grades 1-2): 1st Matthew Goninen, 2nd Alyssa Jones, 3rd Claire Steffes.
Grades 3-5 Bee: 1st Harvest Day, 2nd Rylee Thompson, 3rd Abby Webb.
Harvest Day will represent Mineral Point Elementary at the next level of the Scripps National Spelling Bee.