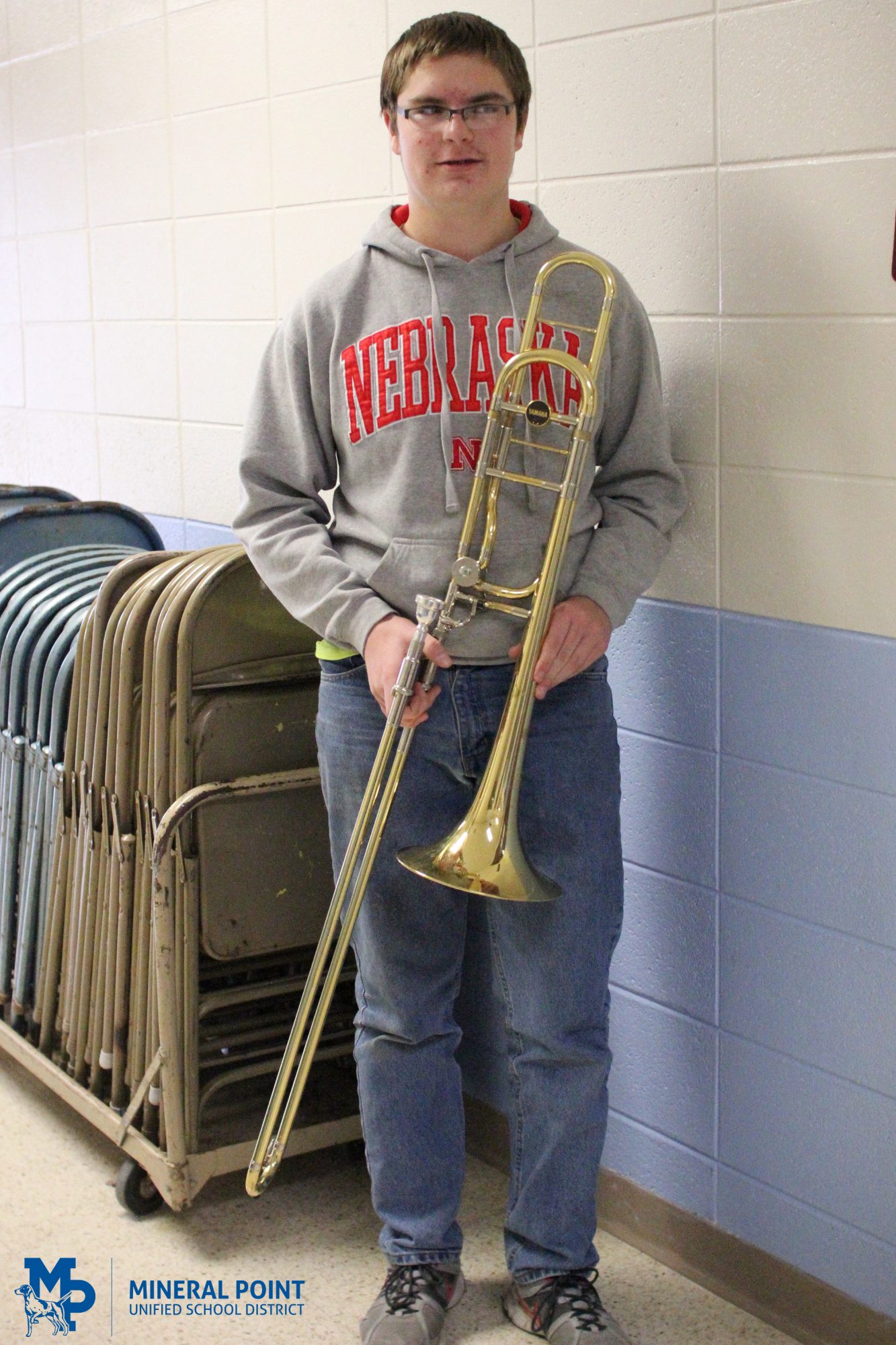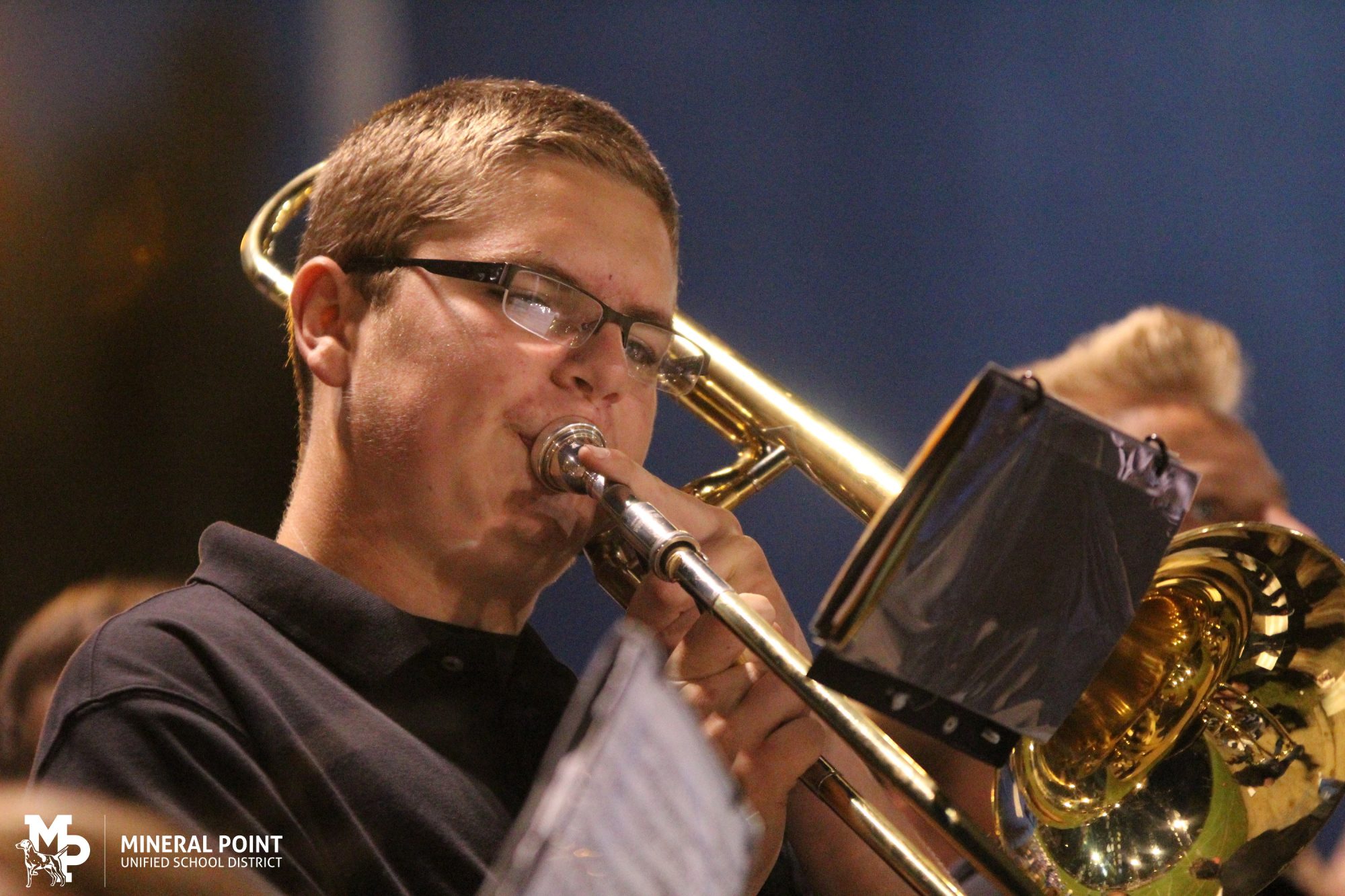 Haakon Schriefer has added his name to a short list of musicians in the history of Mineral Point Schools to be a participant in the Wisconsin School Music Association's state honors project.
Schriefer, a freshman trombone player, participated in the state honors concert in November. He was a member of the middle school state honors band as he auditioned last year as an eighth grader.
Auditions are an intense process. The musician must perform a three minute selection of a Class A or Class B solo (Schriefer performed Class A, which is the most difficult). They must also memorize scales and sight read individually, and as a small group. This means they are judged on their performance of music they have never seen before.
Throughout the state, 312 students were notified in June they had been selected to perform in the band, choir, and orchestra from the nearly 1300 that auditioned in April.
Haakon was third chair in the trombone section, out of nine players. The group rehearsed for 12 hours that day prior to the concert.
Schriefer's conductor was Brian Balmages of Fort Lauderdale, FL.
The November 1 concert held at the Marriott in Middleton marked the 20th anniversary of the Middle Level State Honors Music Project.
"This program provides a unique enrichment opportunity for hardworking music students to meet and interact with other inspiring musicians, coaches and conductors, while creating memories that last a lifetime," said Shelley Hooper, WSMA program director.
"I practice almost every day," said Schriefer in speaking about the hard work and dedication it takes to reach this level of success. He also wished to thank his instructors Matt Nevers, Mineral Point High School Band teacher, and Mike Forbes of Mt. Horeb.
He has also been a member of the SWAL conference honors band, as well as the National Band Association-Wisconsin Chapter All-State Band.
"For Haakon to be chosen for the Middle Level State Honors Band is a tremendous honor," said Mineral Point High School Band Director, Matt Nevers. "He was in competition with over 150 trombone players for just a few spots. This was the third year that he auditioned and finally made it in. Most students who audition never make it. As an eighth grader when he auditioned, and to be selected, makes Haakon one of the top middle school trombonists in the state."
"What I really enjoyed about this experience was being able to play with kids that were better than me. I haven't always been used to that," Haakon said. "It was a challenge and a great learning experience."
(Article and photos by Joelle Doye)