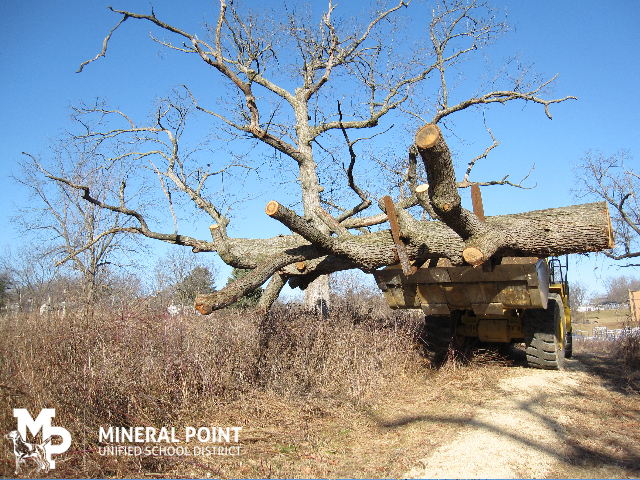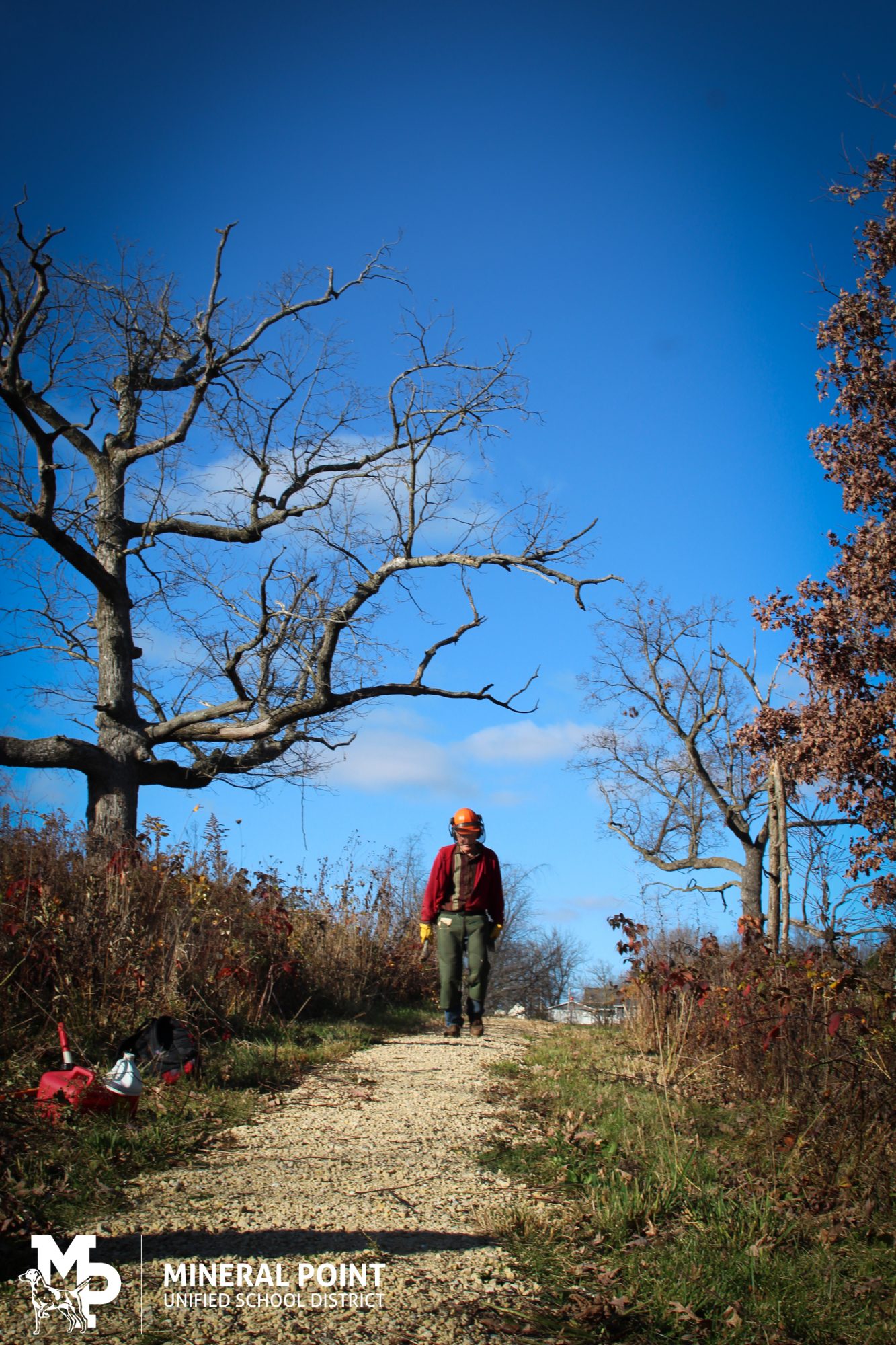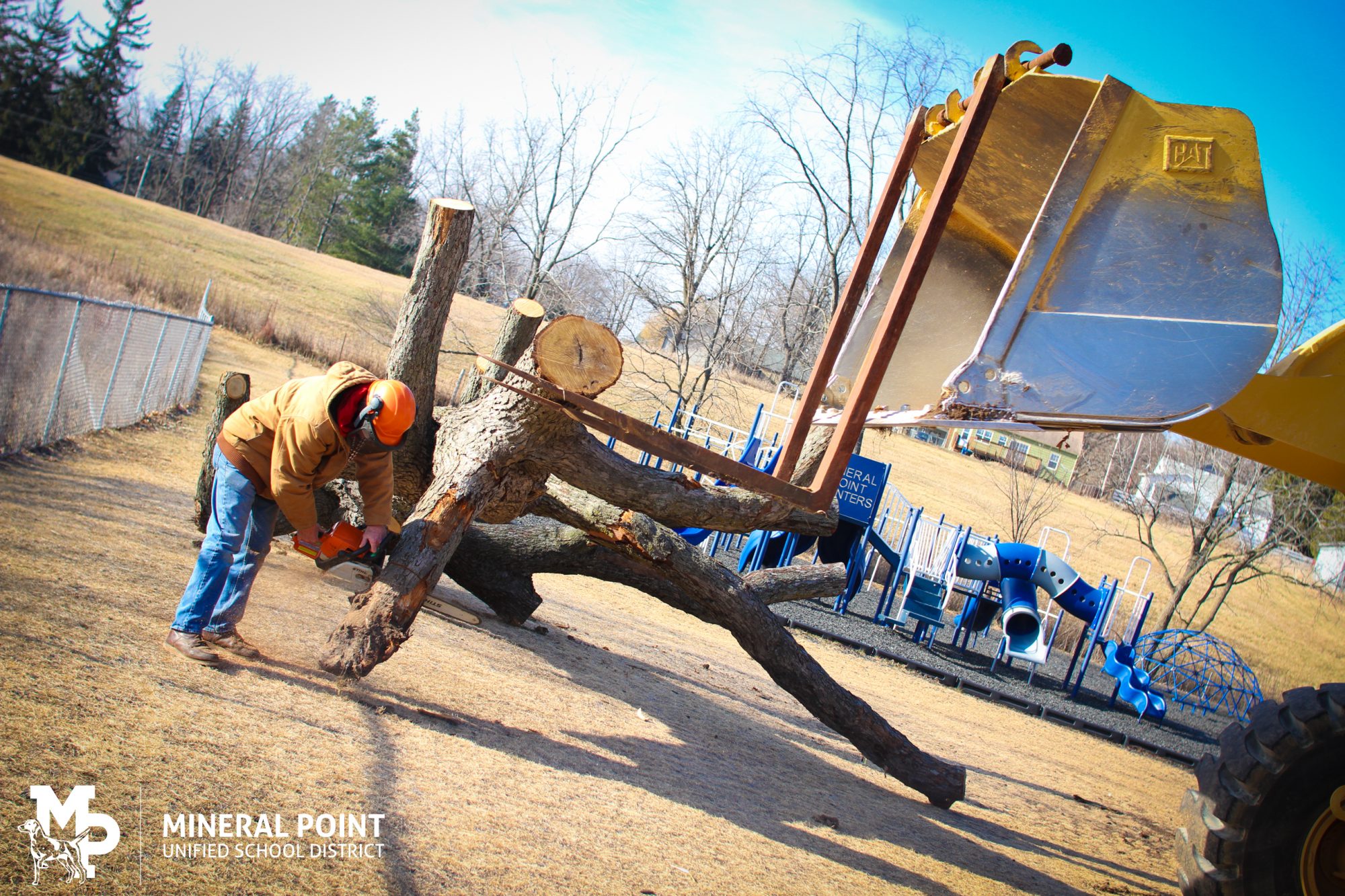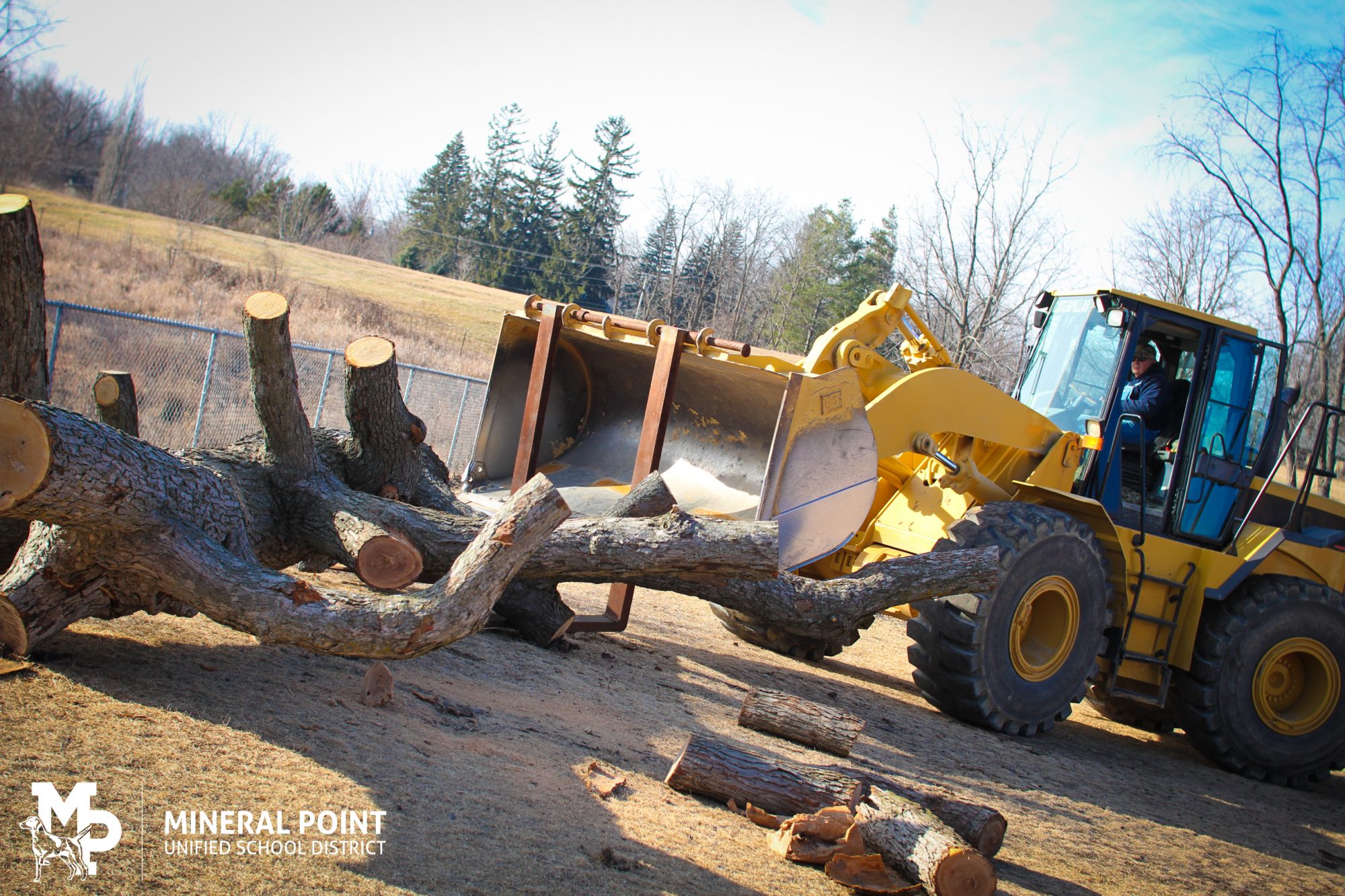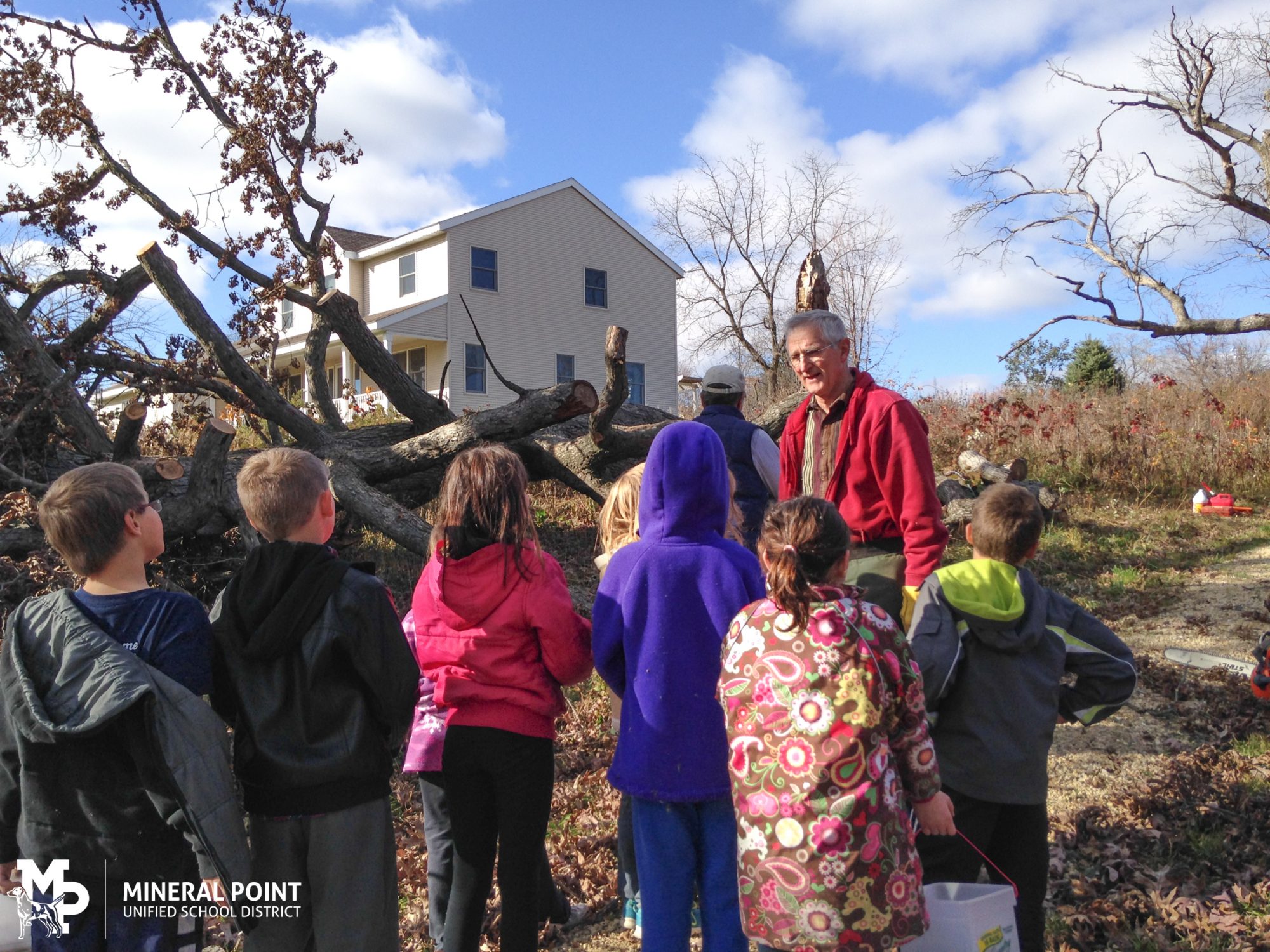 After a severe storm last summer took down several majestic oaks in the Mineral Point Elementary School oak savanna, many people were naturally a bit saddened by the loss of the historic trees, which were hundreds of years old.
But, thanks in large part to the idea from local woodcarver, John Sharp, one will be preserved as a natural playground piece for the school.
Sharp had read an article in the Wisconsin State Journal about a Madison east side neighborhood that had done something similar.
"After I read that article, I had the idea circulating in my head for awhile," said Sharp. "I felt these downed trees presented a real opportunity for the students of Mineral Point, and the connection is so strong between the school and the savanna, that it just made good sense. I love trees and I like working with the kids."
Sharp bumped into school nurse, Julie Pompos, in early October and shared his idea. Pompos was on board immediately and solicited the support of superintendent Luke Francois, and retired agriculture teacher, Don Hawkins, whom the savanna is named for, along with Don Hay.
"Knowing the merits of creative, exploratory play for school-aged children, my immediate response was this sounded like an excellent idea," said Pompos.
During a walk through the savanna to determine which of the fallen trees would be most appropriate for the project, Sharp and Pompos spent nearly an hour discussing topics that included the decline of unstructured outdoor play and the necessity of reintroducing adventure into outdoor play.
"Additionally, we talked about this current era of childhood dependence on television and digital media and that it is vitally important that active, unstructured outdoor play needs to be fostered and encouraged in children's lives," said Pompos.
"This is an impressive addition to the playground," commented Hawkins. "I'm hopeful the young people will realize how unique this is. It's a natural instinct for children to want to climb a tree, and now they will be able to. I commend John Sharp and his initiative for getting this started."
"This effort reminds me of Shel Silverstein's book 'The Giving Tree.' The story is about a tree that, through the years, served many purposes, but upon becoming a stump late in its life, thought it was good for nothing, but turned out to be a great place for someone to rest," said Francois.
The group began work on the downed tree at the end of October, with Sharp using a chainsaw to take care of removing rotten sections. The tree would not be able to be moved to the playground, however, until there was hard enough frost on the ground. The move was done by Ivey's over the holiday break.
Everyone involved with the project has donated their services free of charge.
Promotion of creativity and a connection to the natural environment were two big reasons to use the tree as a play piece.
"There is a large collection of research that substantiates the value of unstructured (non-adult driven) outdoor play," added Pompos. "The scientific literature addresses that having access to a variety of playground experiences provides opportunities for young children's growth, mental, social, and physical development as well as an enjoyment of life."
Pompos recognizes not everyone may be on board with the tree as a play space.
"On the flip side, there is the argument of risk management and potential injury. There is even a term for this as it relates to children and playgrounds–it is called 'surplus safety,' which is essentially imposed play restrictions that limit children's play experiences due to excessive fear of risk," added Pompos. "This, in effect, curtails a child's freedom to play, explore and learn. I had recently read a study of 16 public school playgrounds and injury rates per playground equipment use and the observed injury rate was 0.59/100,000 uses of equipment."
It has also been discussed to use some of the removed stumps for seating for kids that can be used as an outdoor classroom space in the savanna.
"I am proud to be part of the Mineral Point community and its ability to be innovative through its use of resources," added Francois. "The idea to take a fallen tree from wind damage and turn it into a play structure through community-based efforts reflects many of the qualities that make Mineral Point so unique. A special thank you to those that created the idea and made it happen. This tree structure will put smiles on kids' faces for years to come."
(Article by Joelle Doye. Photos by Joelle Doye, Don Hay, John Sharp.)