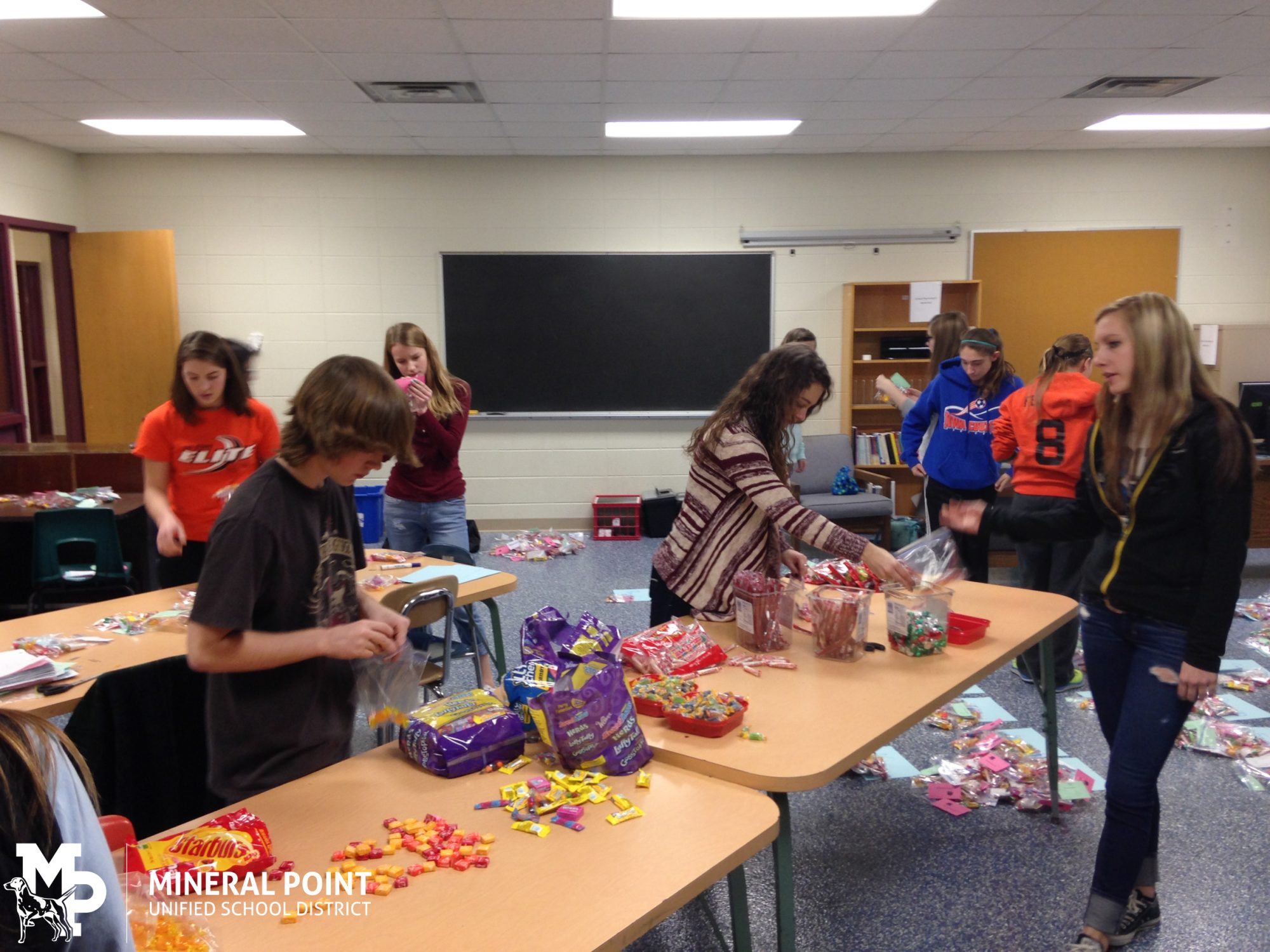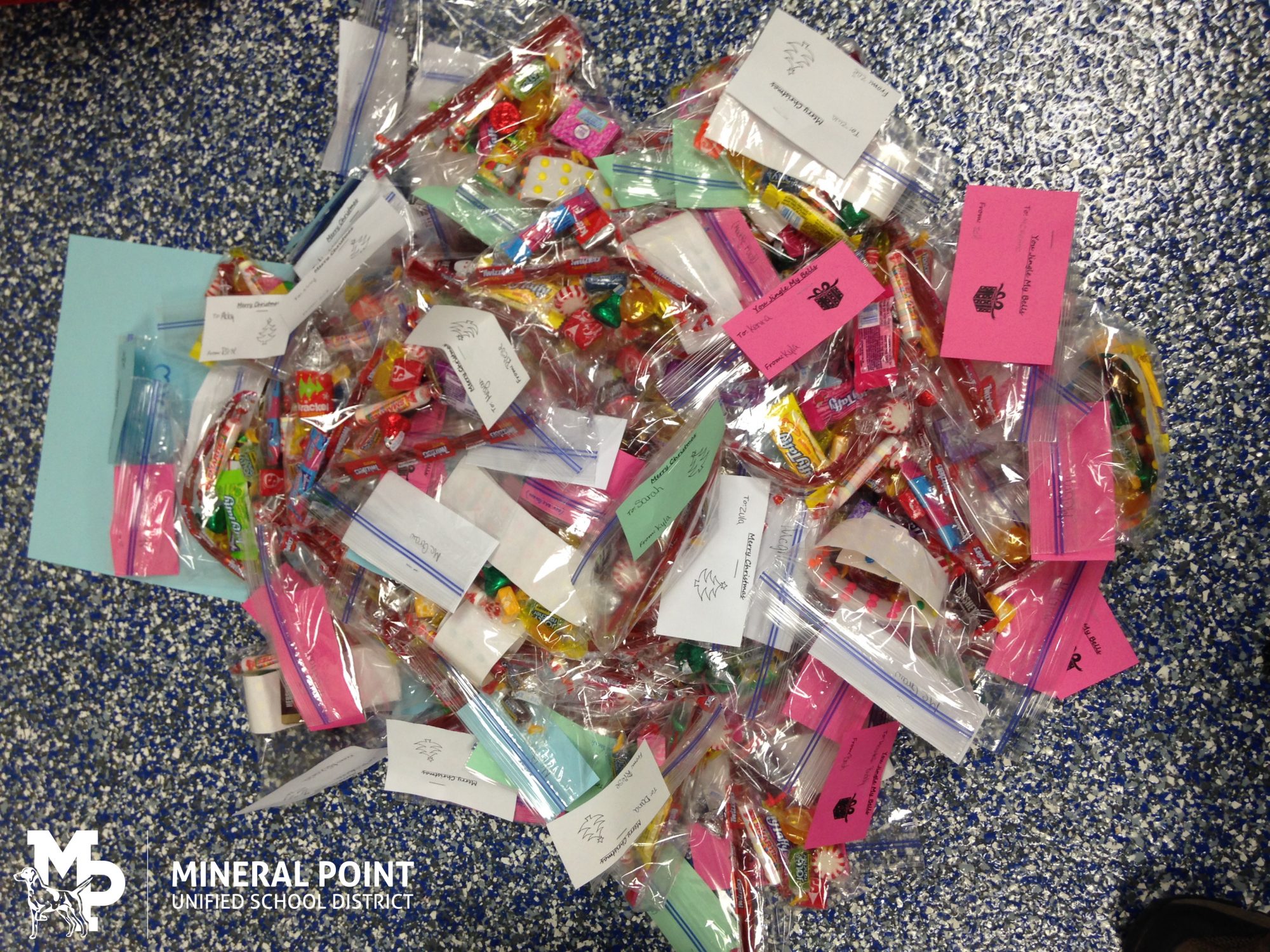 Before the holiday break, Mineral Point High School Key Club members were busy with their annual Santagram fundraiser.
Students in all three buildings (elementary, middle, and high) could purchase a Santagram and have the candy filled treat delivered to a person of their choice.
Over 600 were sold, reports advisor Don Hay.
From the proceeds, the Key Club is donating $450 to the Eliminate Project.
The Eliminate Project, which is a core cause recently of the Key Club's parent organization, Kiwanis International, is a mission to eliminate maternal and neonatal tetanus globally.
This deadly disease claims the lives of nearly 60,000 babies, and a significant number of women, each year.
Just $1.80 can protect one mother and her future children.
The Santagrams raised enough funds to inoculate 250 mothers.
(Article by Joelle Doye. Photos by Don Hay.)