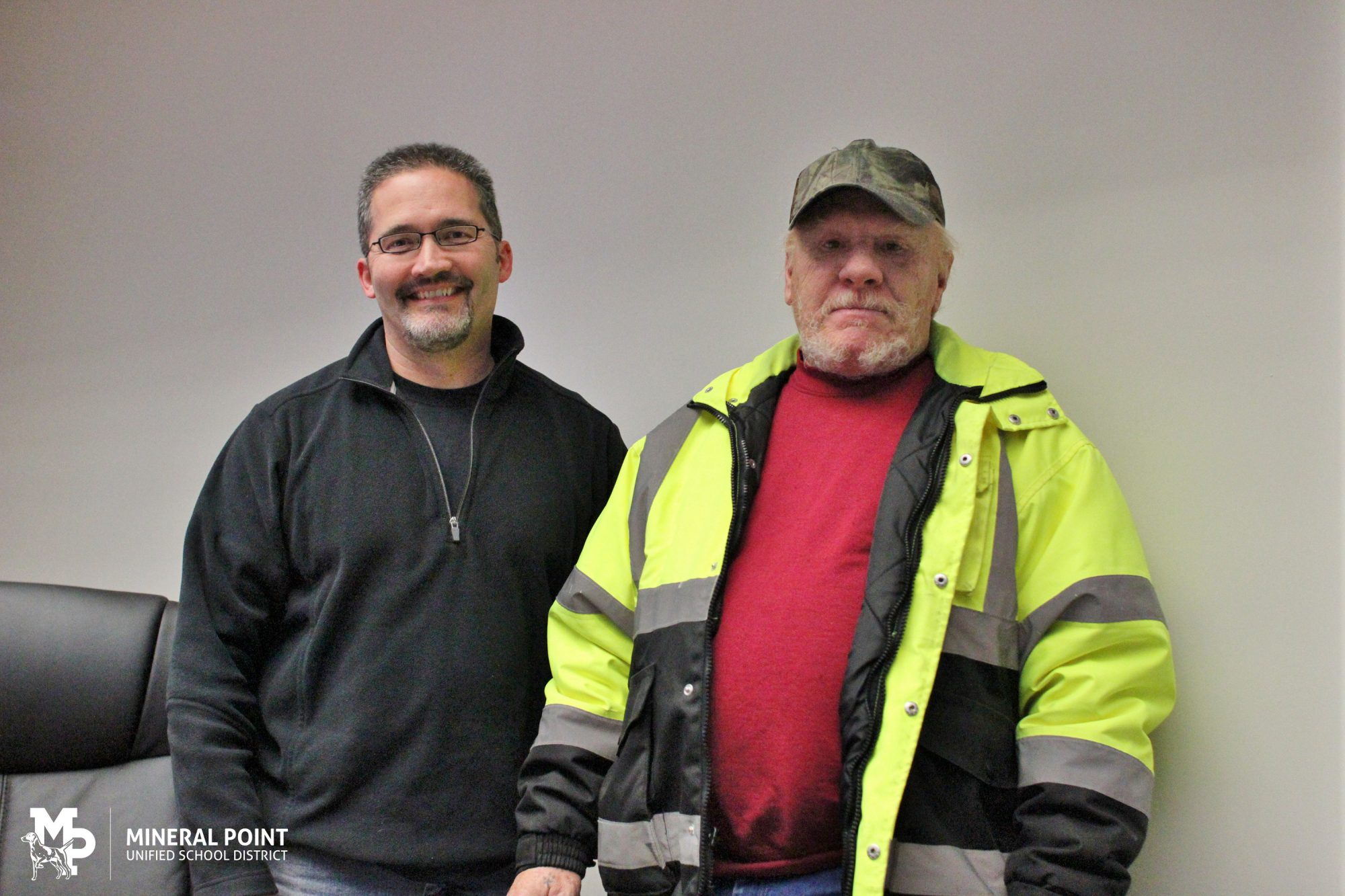 The Wisconsin Department of Public Instruction has declared the week of January 12-16 as Adult School Crossing Guard Recognition Week in the state of Wisconsin.
The Mineral Point School Board honored David Holz at Monday night's meeting.
Through wind or rain, ice or snow, sun and heat, crossing guards show up at their assigned crossings to assist students in their journeys to or from school. The lifesaving service school crossing guards provide in our communities often goes unnoticed.
As an advocate for safety, Mineral Point Unified School District is proud to show our appreciation for David's efforts today and everyday.
This is the 15th year this much-deserved observance has been held in the state.
This week also reminds motorists to slow down and pay extra attention in school zones. Wisconsin law requires motorists to observe a 15 mph speed limit in marked school zones, not only if children are present, but also if either a single child or an adult crossing guard is present.
Holz is shown with Board President, Bob Oberhauser, at the Monday night meeting.
(Article and photo by Joelle Doye)