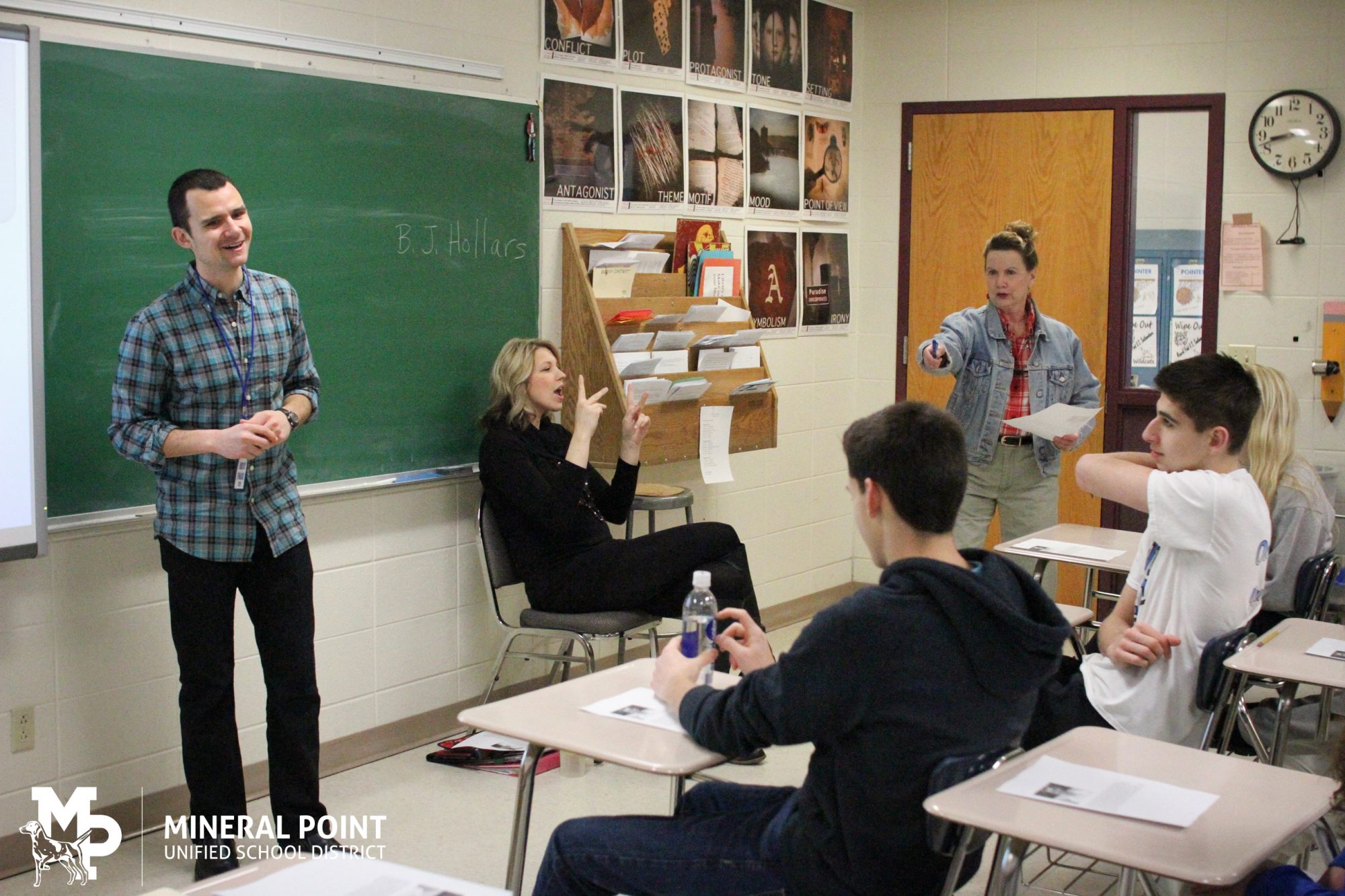 Students in Judy Bennett's English classes at Mineral Point High School were treated to a guest appearance Tuesday morning by author B.J. Hollars.
Hollars was brought to Mineral Point courtesy of Shake Rag Alley's Winter Writer's Residency. Since 2011, Shake Rag Alley has partnered with the Council for Wisconsin Writers, Wisconsin People & Ideas, and the Wisconsin Poet Laureate Commission through the Wisconsin Academy of Sciences, Arts & Letters to offer week-long residencies to their annual writing contest winners. The winners are then provided with a week of uninterrupted time to focus on a project of their choice, all while lodging in the unique environment here in Mineral Point.
He is the author of two books of nonfiction–Thirteen Loops: Race, Violence and the Last Lynching in America (the 2012 recipient of the Society of Midland Author's Award) and Opening the Doors: The Desegregation of the University of Alabama and the Fight for Civil Rights in Tuscaloosa (the2014 recipient of the Blei/Derleth Nonfiction Award)—as well as a collection of stories, Sightings. He has also edited three books: You Must Be This Tall To Ride: Contemporary Writers Take You Inside The Story (2009), Monsters: A Collection of Literary Sightings (2011) and Blurring the Boundaries: Explorations to the Fringes of Nonfiction (2013). His hybrid text, Dispatches from the Drownings: Reporting the Fiction of Nonfiction was published in the fall of 2014.
Hollars is an assistant professor of creative writing at the University of Wisconsin-Eau Claire.
(Article and photo by Joelle Doye)