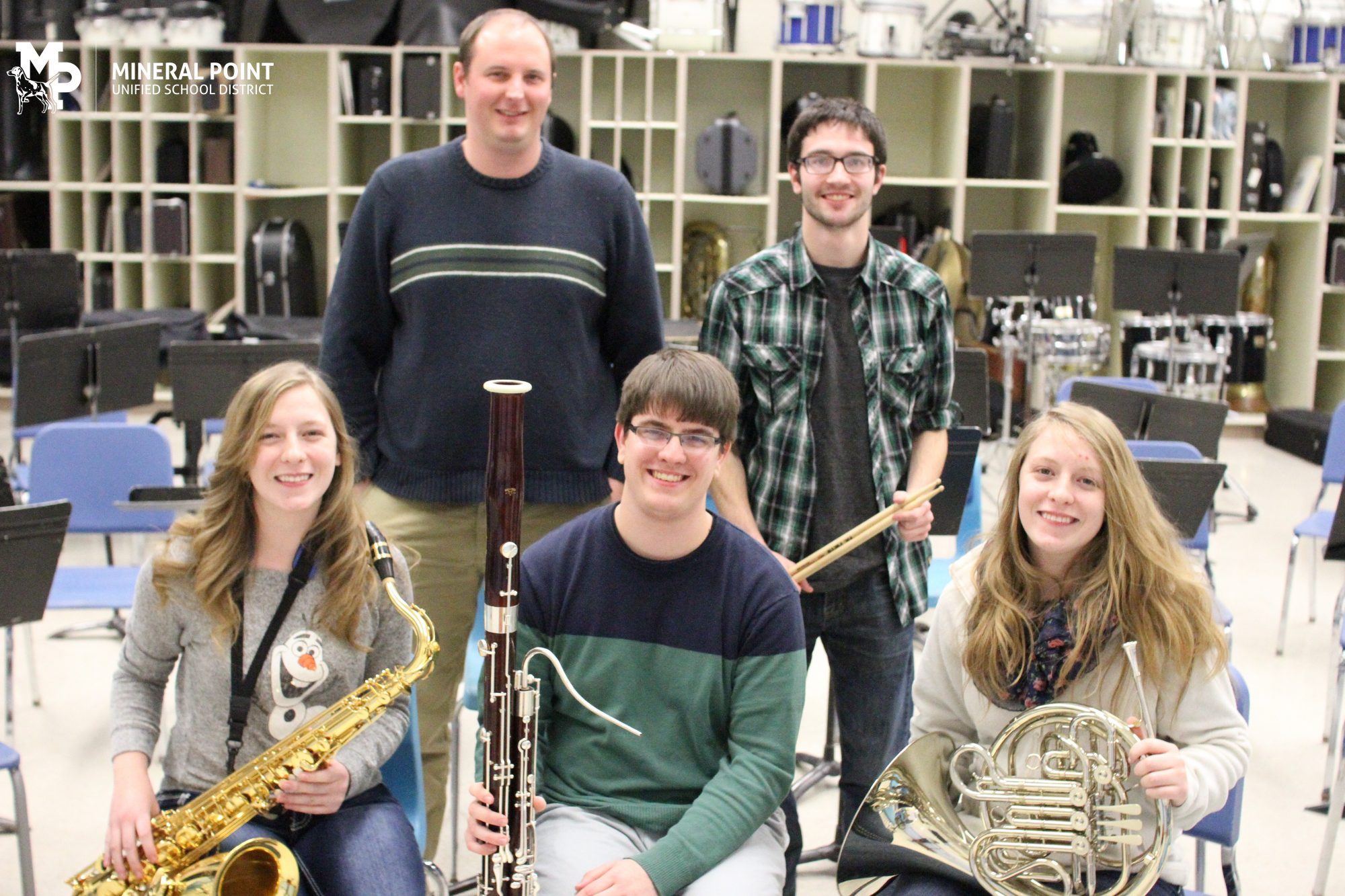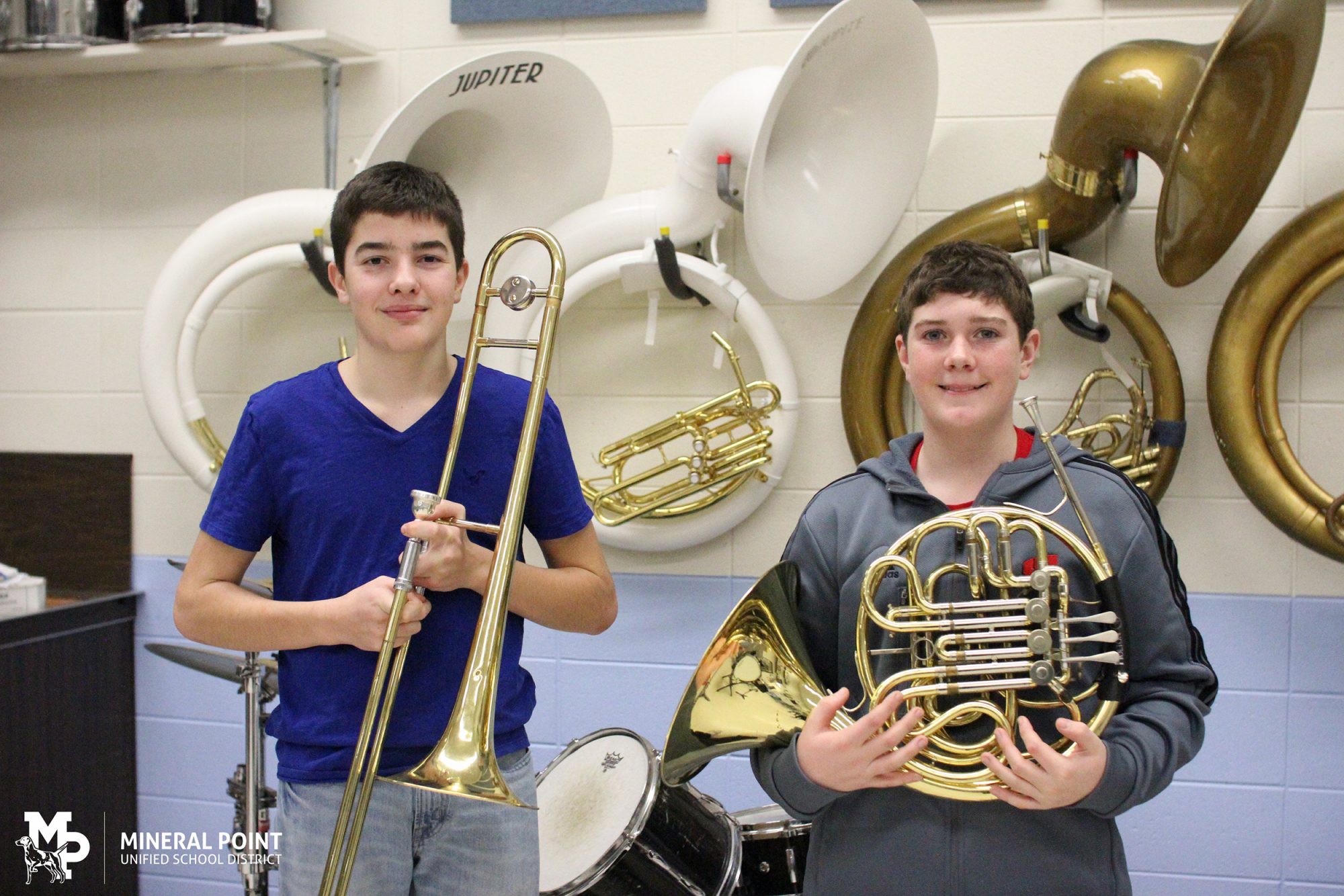 Once again this year, Mineral Point Middle and High School Students participated in the National Band Association Wisconsin Chapter All-State Band in Wisconsin Rapids.
Selected to play in a concert Saturday night were high school students Kaylee Sparks, Caleb Mitchell, Alexa Sparks, Blake Chambers and middle school students Brady Palzkill and Owen Stephenson.
The concert was held Saturday evening, January 24 at 7 pm in the Wisconsin Rapids Lincoln High School auditorium and was open to the public. Robert Szabo was the guest conductor. He is a Chief Warrant Officer 4 in the US Marine Corps and Director and Officer-In-Charge of the Quantico Marine Corps Band in Virginia.
Membership in the band signifies a level of achievement which places these student musicians in the top percentile among all student musicians in our state.
(Photos and article by Joelle Doye)