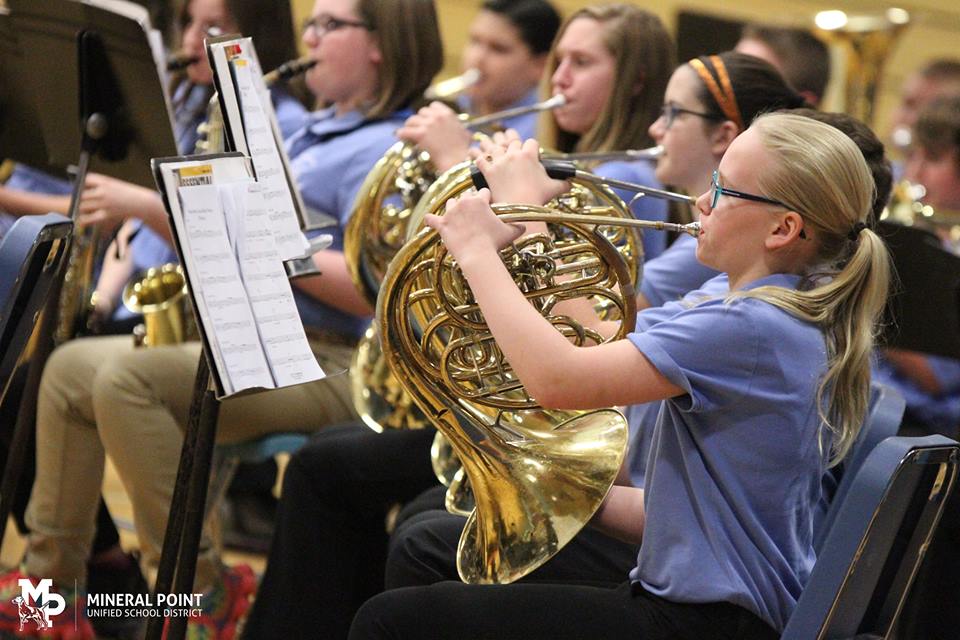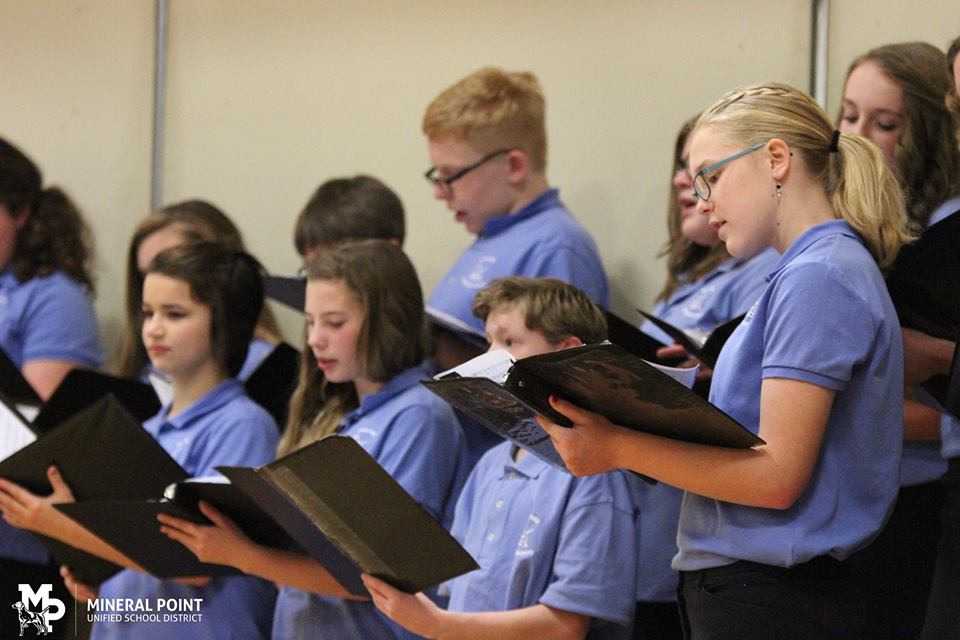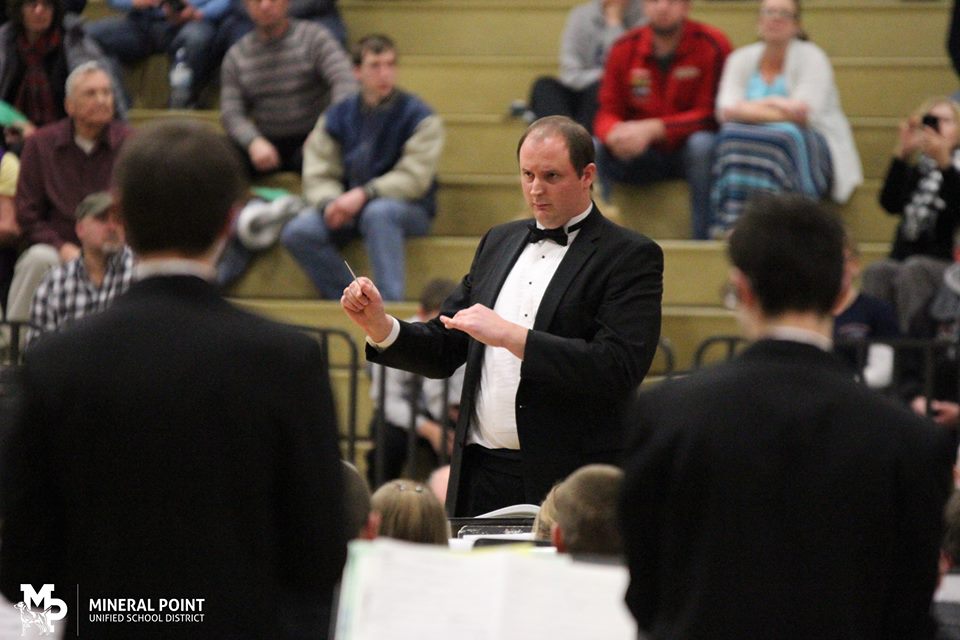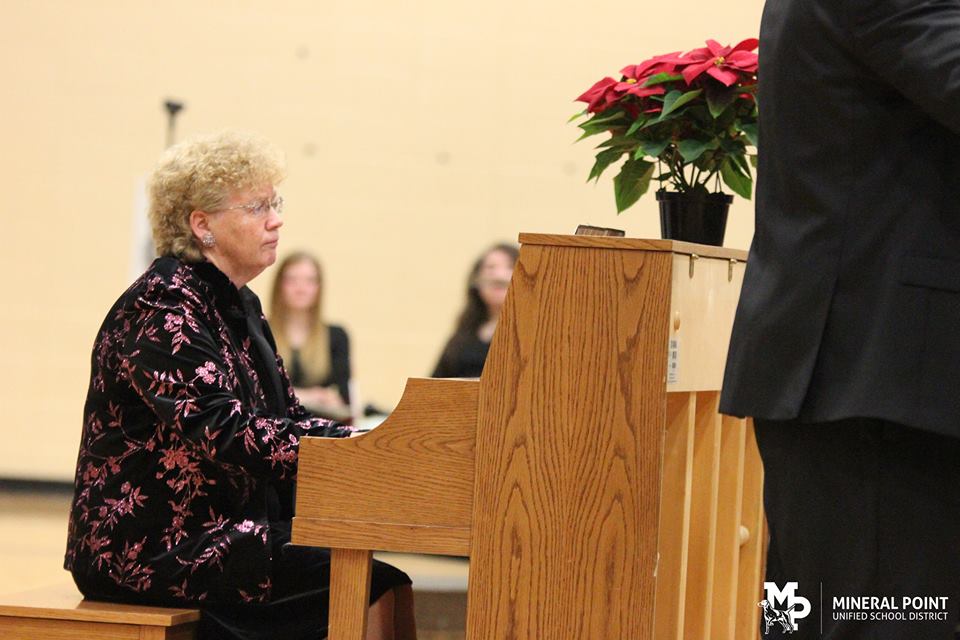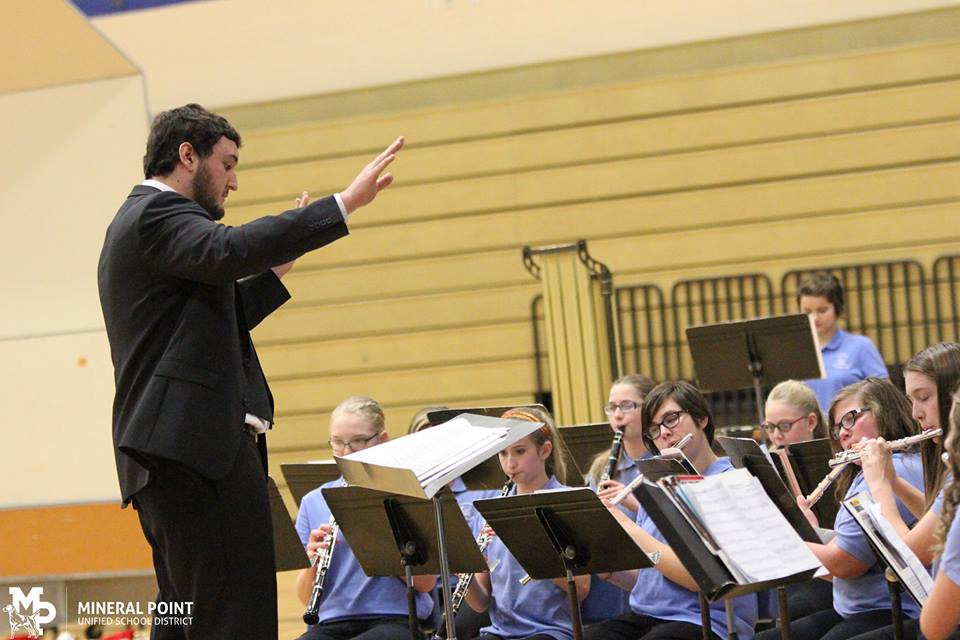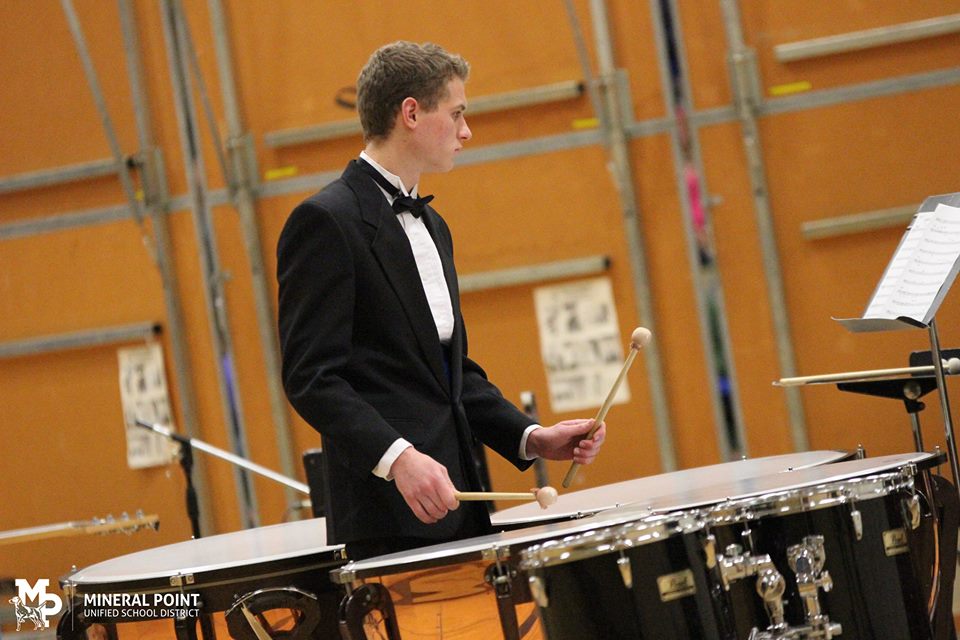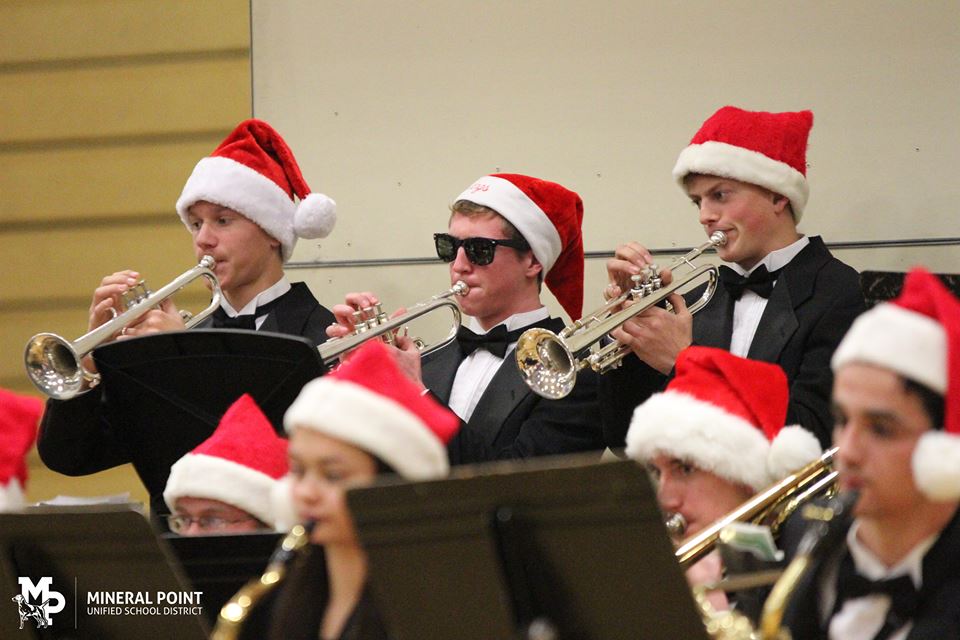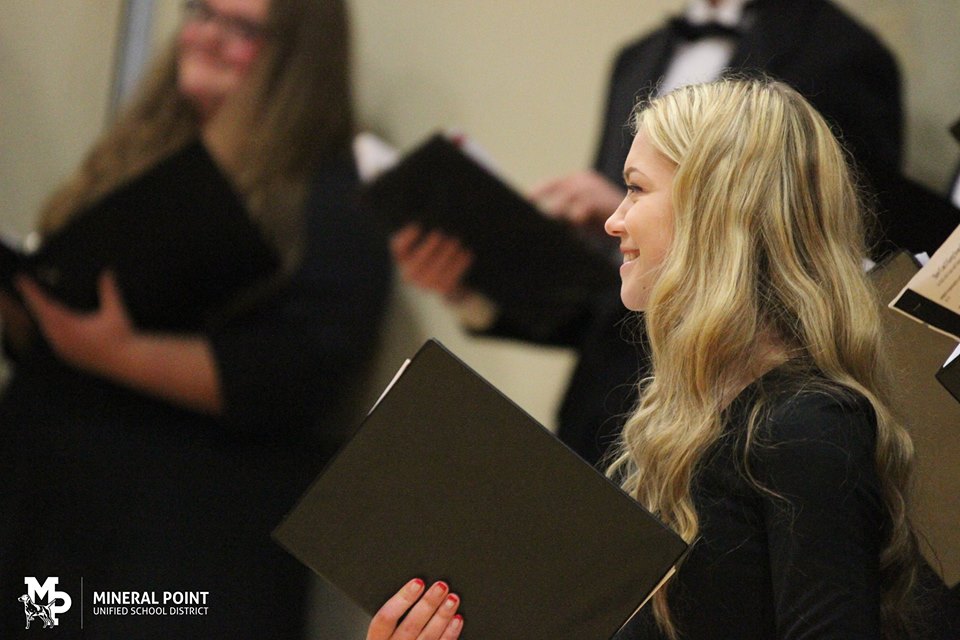 The Mineral Point middle and high school bands and choirs, under the direction of Mr. Matt Nevers and Mr. Kevin Cooley, presented their annual winter concert Monday, December 8 in the gym.
The following selections were performed:
Middle school band: Joyful and Triumphant by Douglas Court; The Bells of Christmas arranged by Michael Story; Swing, Santa, Swing arranged by Michael Story; and Seven Nation Army by The White Stripes, arranged by Jay Dawson.
Middle school choir, accompanied by Mrs. Jean Van Matre: Jubilate Deo by Mary Lynn Lightfoot; Follow the River arranged by Joseph Martin; and Jingle Bell Rock by Joel Beal and Jim Boothe, arranged by Dick Averre.
High school jazz band: What Child is This arranged by Andy Clark; and A Charlie Brown Christmas by Vince Guaraldi, arranged by Paul Murtha.
High school choir, accompanied by Mrs. Jean Van Matre: How Can I Keep From Singing arranged by Jerry Ulrich; Cold and Fugue Season by J.S. Bach, arranged by Ellen Foncannon; and Sleigh Ride by Mitchell Parish and Leroy Anderson, arranged by Mark Brymer.
High school band: A Celtic Christmas arranged by James L. Hosay; Rest by Samuel R. Hazo; and Symphonic highlights from Frozen arranged by Stephen Bulla.
(Photos and article by Joelle Doye)