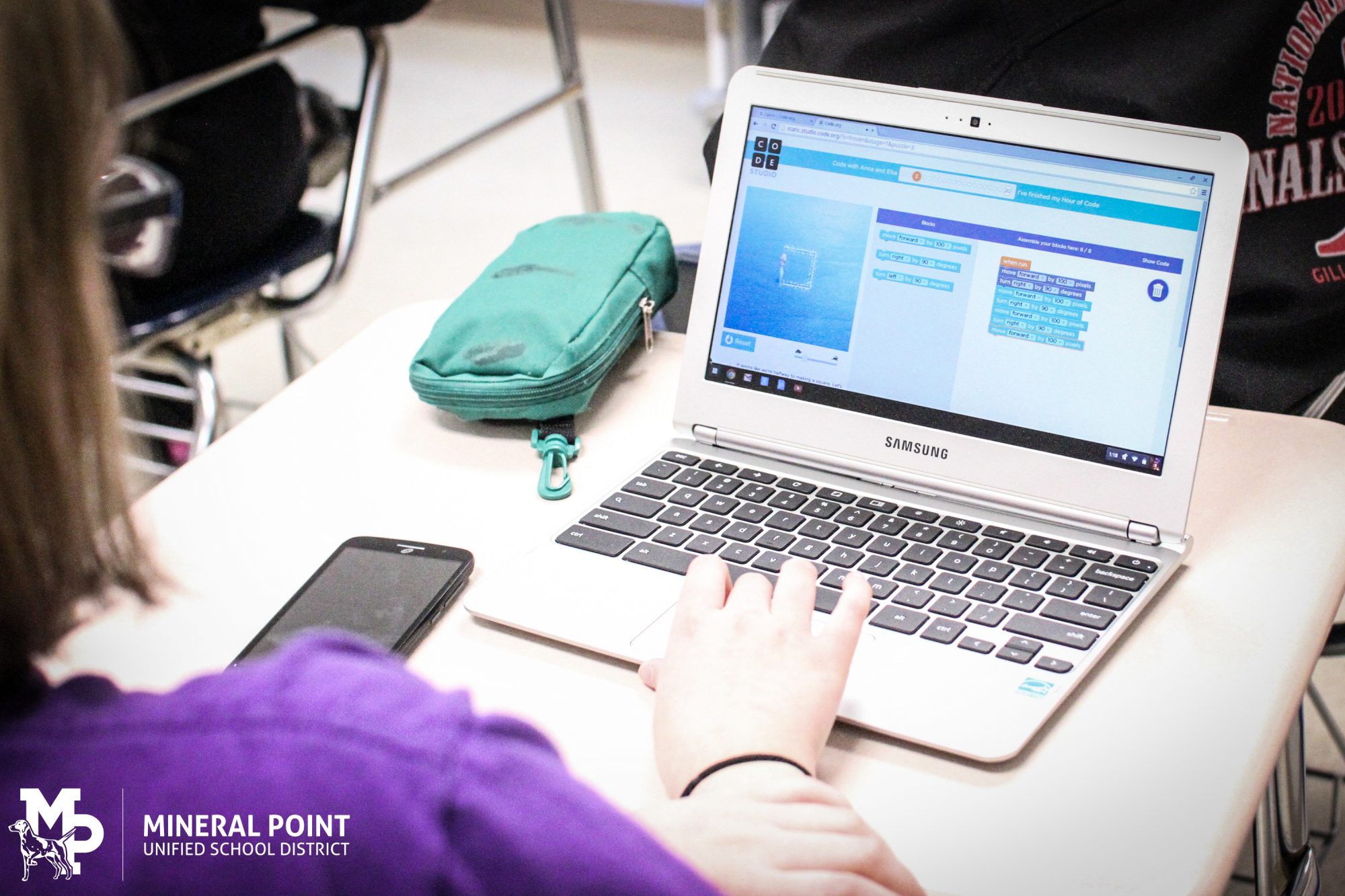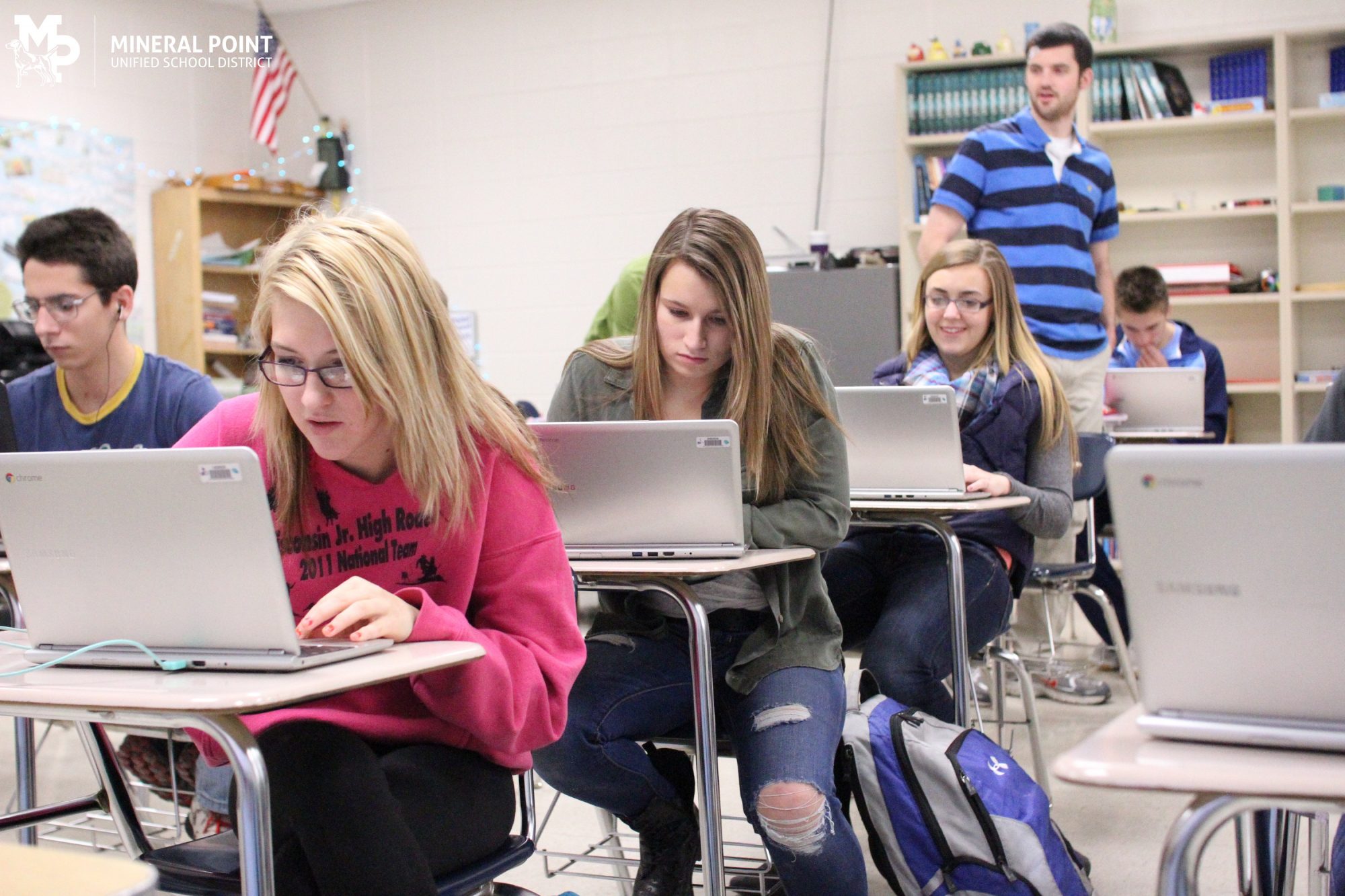 "Everybody in this country should learn how to program a computer…because it teaches you how to think." Steve Jobs
Mineral Point Middle and High School math and science students, and computer programming students, participated in the Hour of Code this past week, which is designed to bring computer programming into all schools.
Our local students joined this global movement reaching tens of millions of students in over 180 countries.
The creator of Dropbox, Drew Houston, said computer programming is not unlike learning to play an instrument, or a sport, as both can start out being intimidating, but you get the hang of it.
Will.I.Am of the Black Eyed Peas pointed out in a video students watched that in this day and age, we all depend on technology, yet very few people know how to read and write code.
Facebook founder, Mark Zuckerberg, added there is a shortage of talented, qualified people to fill jobs that involve writing code.
Houston said regarding the ability to write computer programs, "I think it's the closest thing we have to a superpower."
The video from code.org adds that one million of the best jobs in America may go unfilled because only one in ten schools teach students how to code.
During last year's Hour of Code, more girls tried computer science than in the last 70 years.
Other resources used by students included those from the Khan Academy and MIT.
Some programs students worked on included: using code to join Anna and Elsa of Disney's Frozen as they explored ice; and making their own Flappy Bird game they could even share with friends.
Classrooms were buzzing with coding activities and teachers reported high levels of student engagement.
(Photos and article by Joelle Doye)