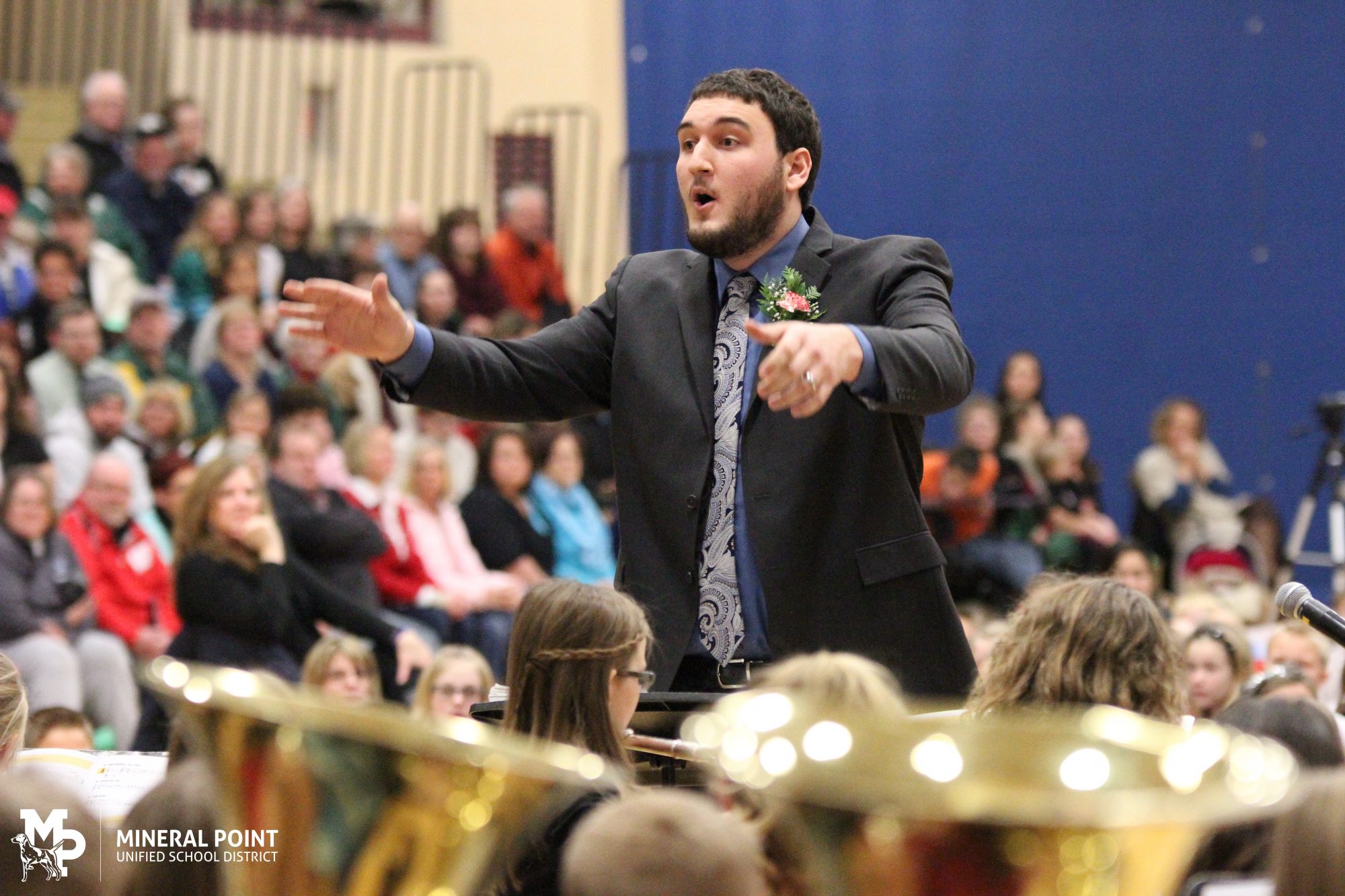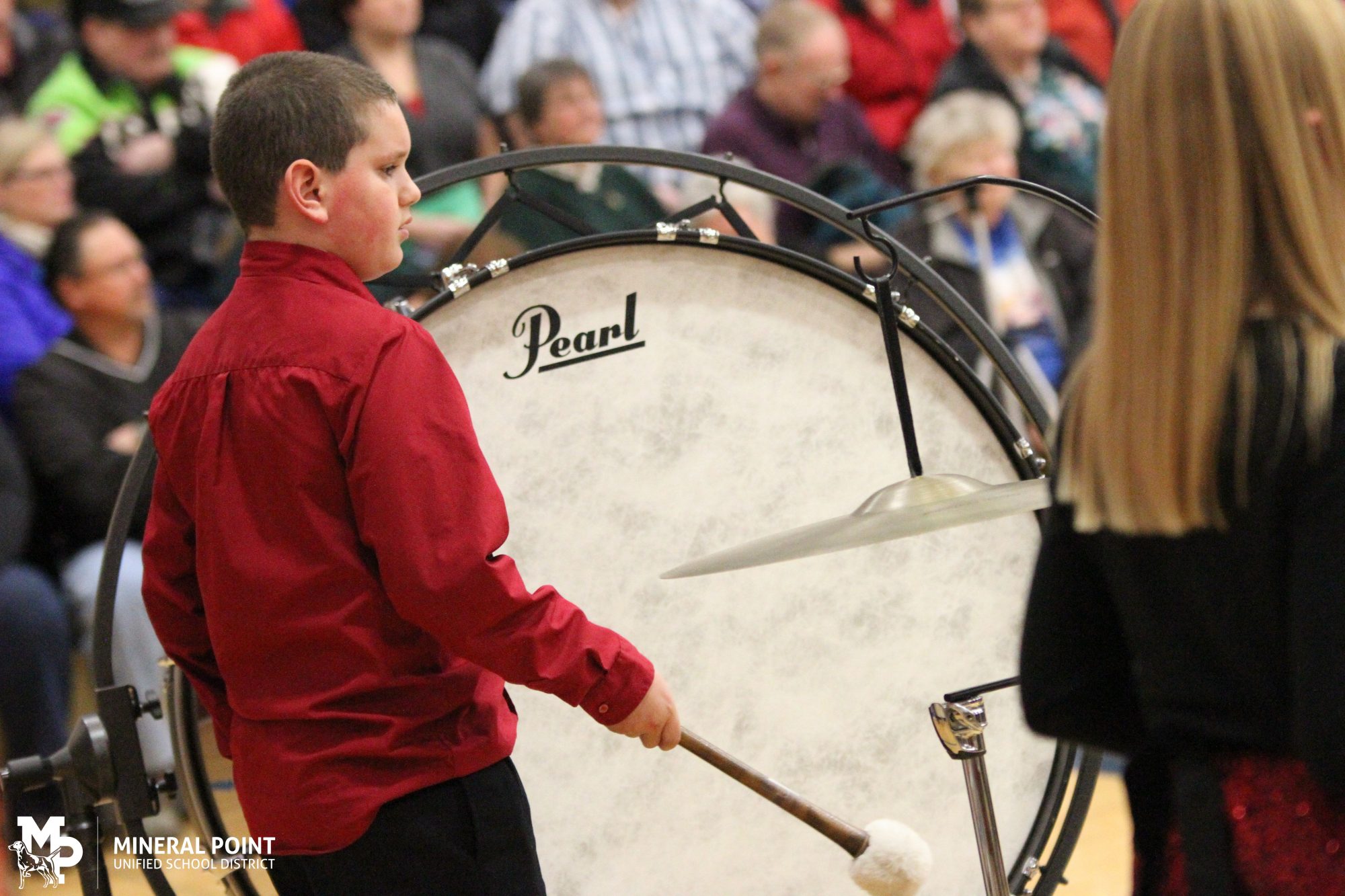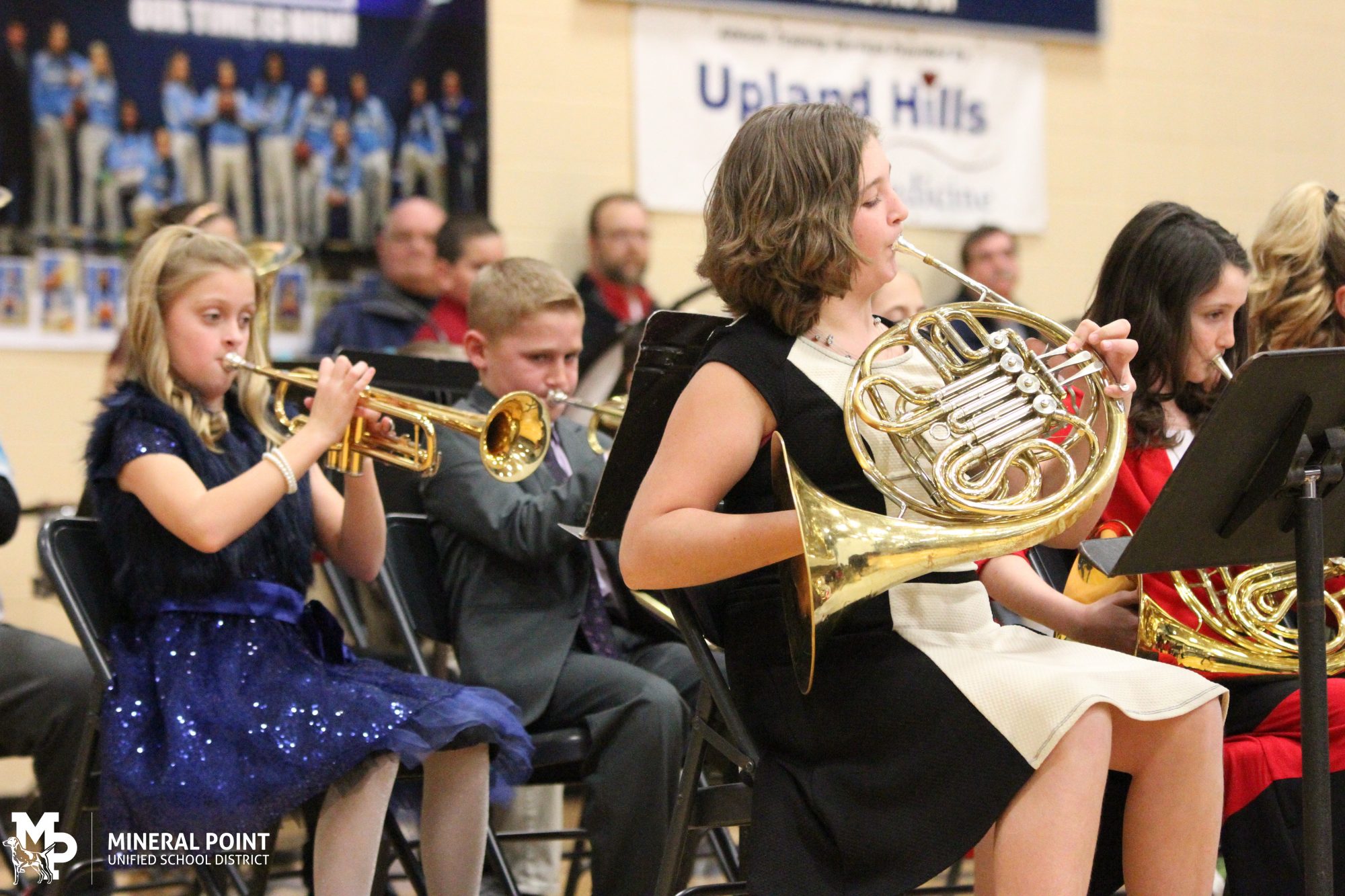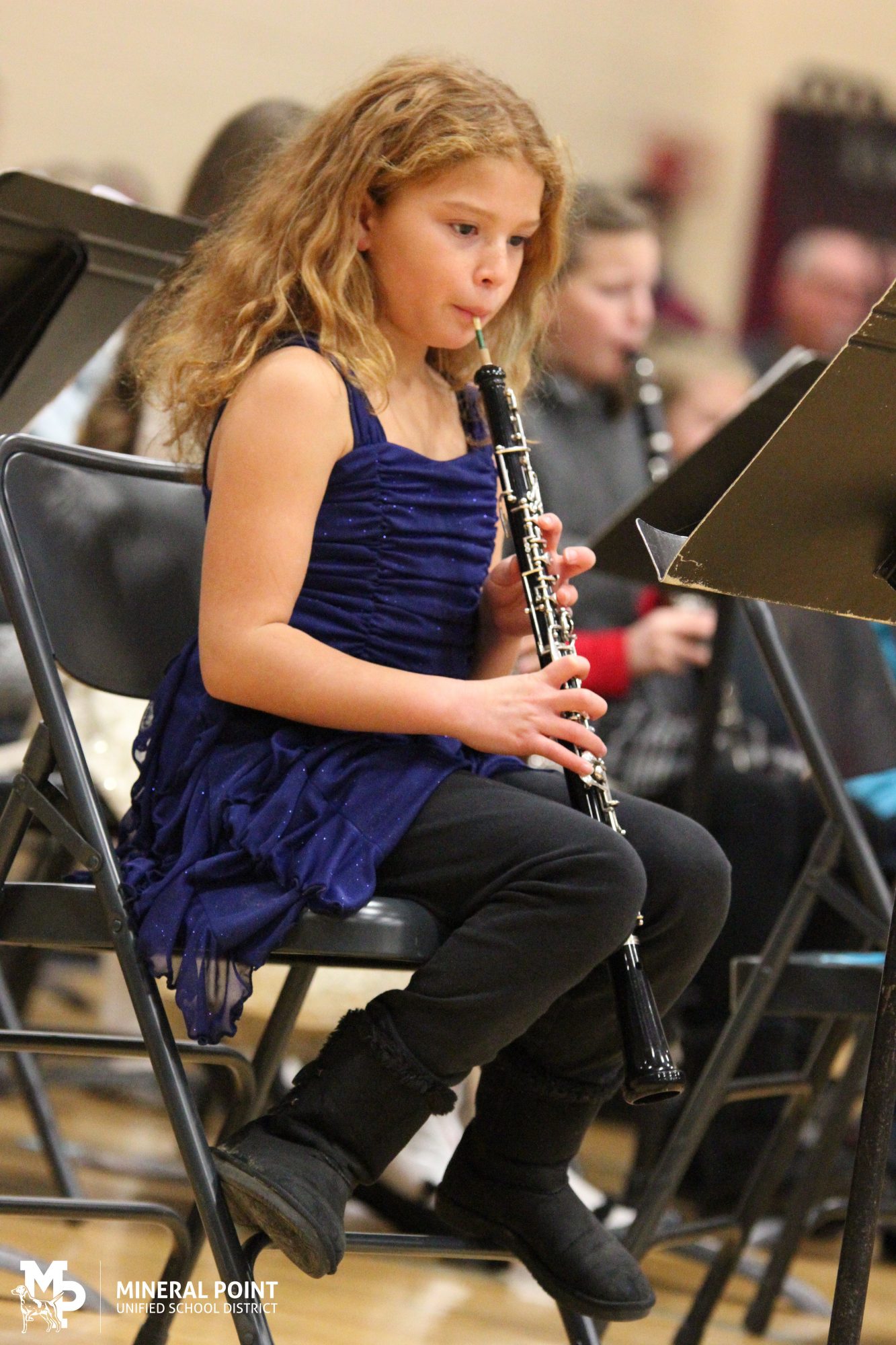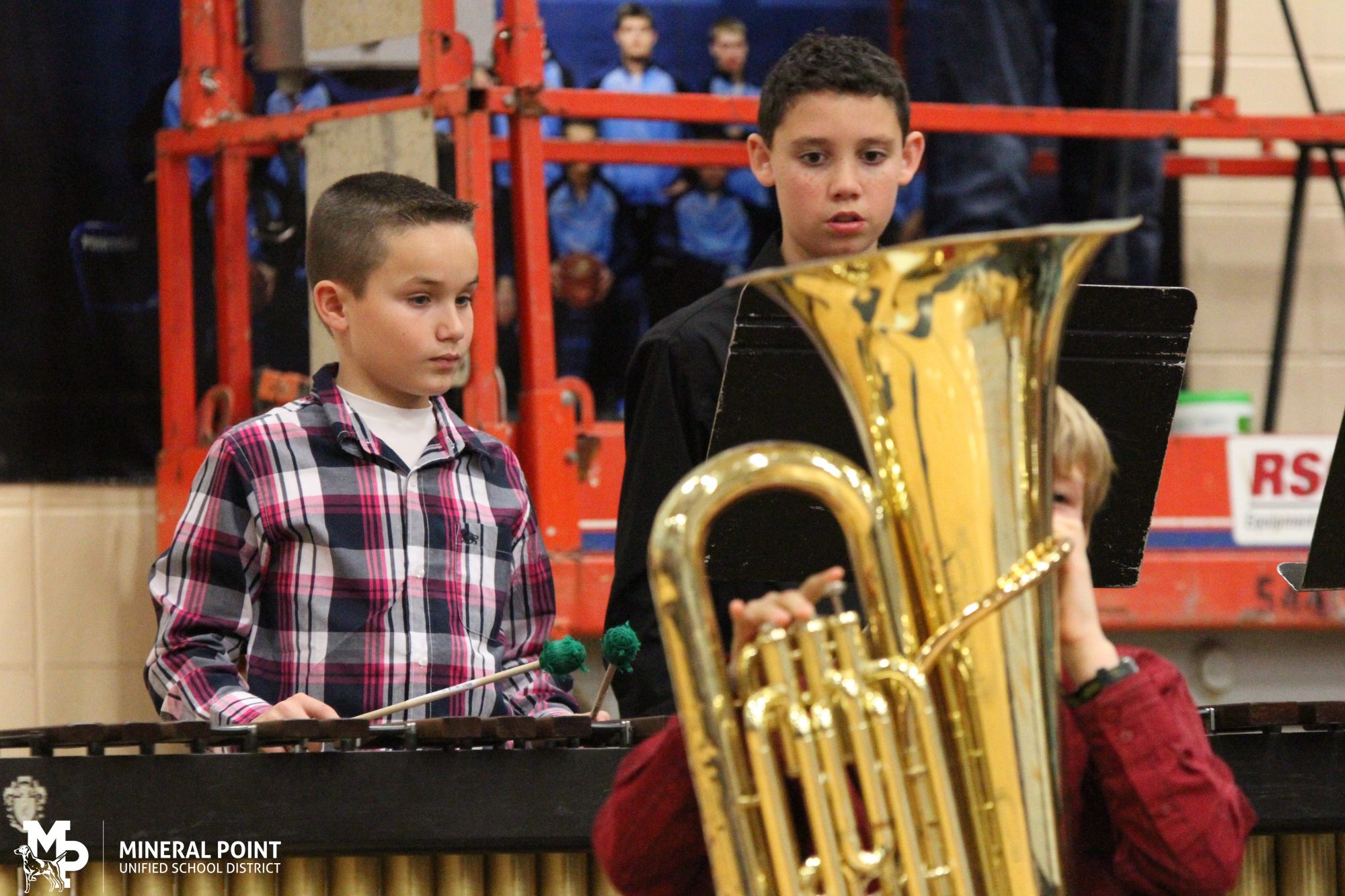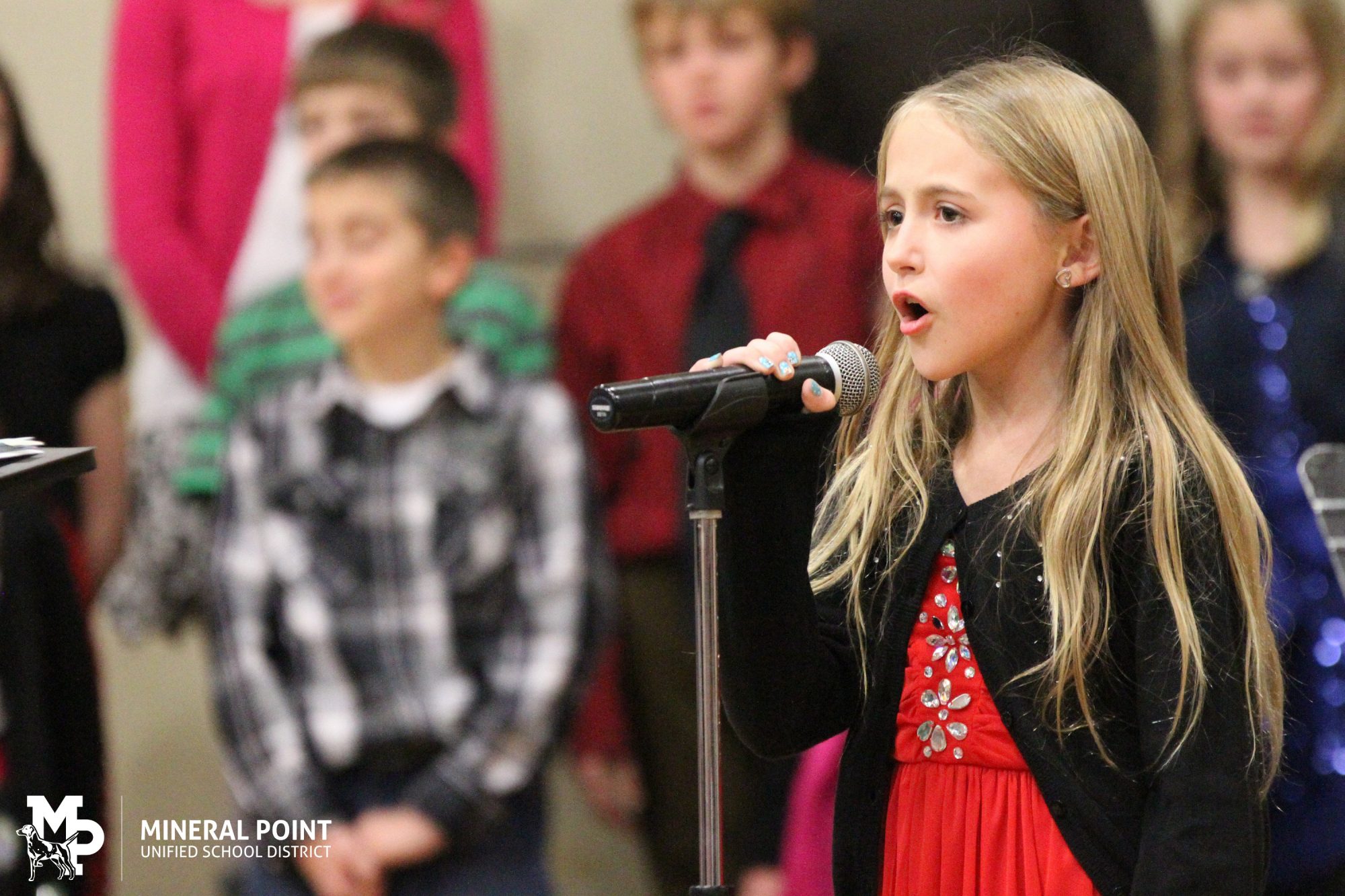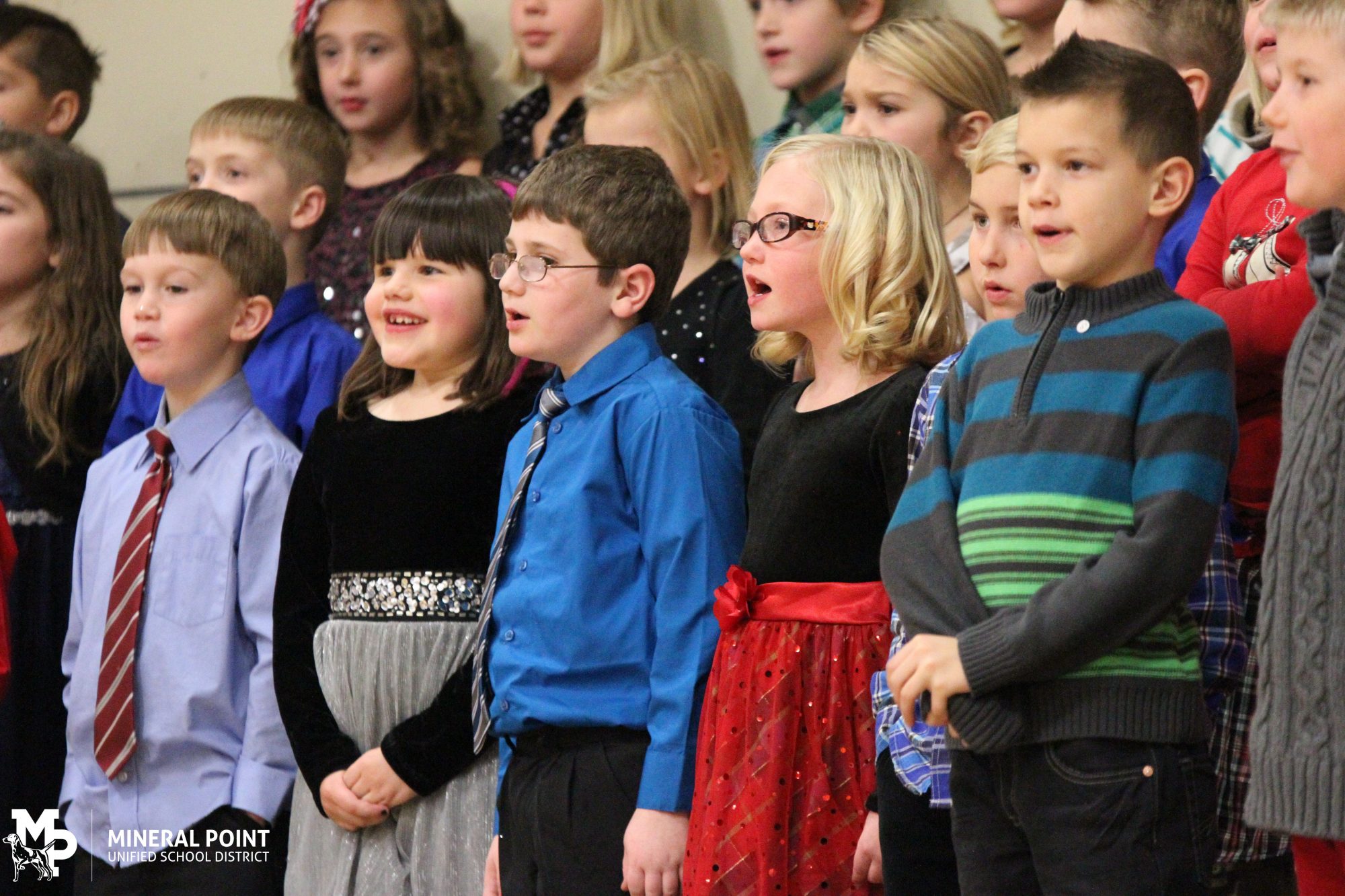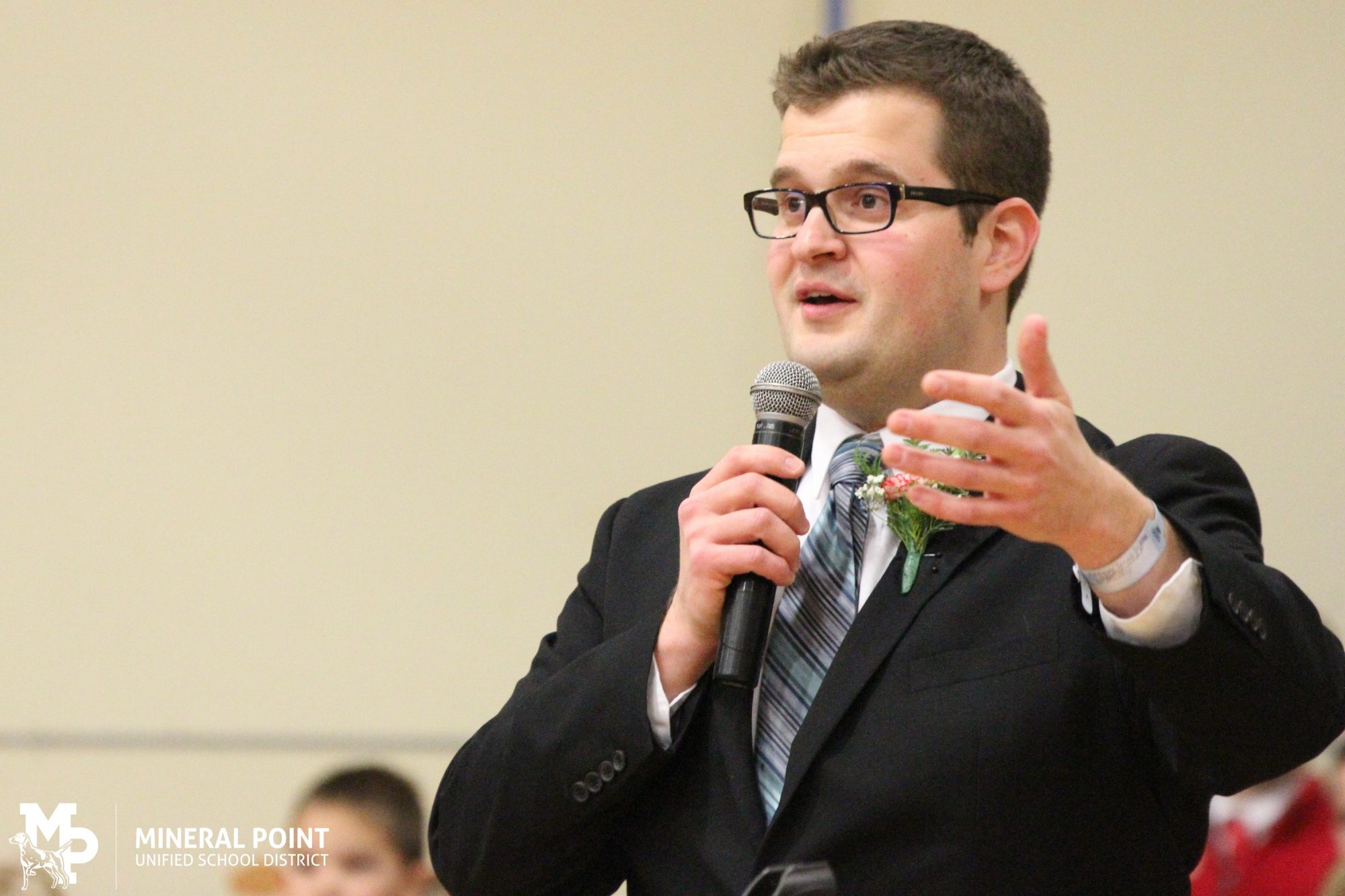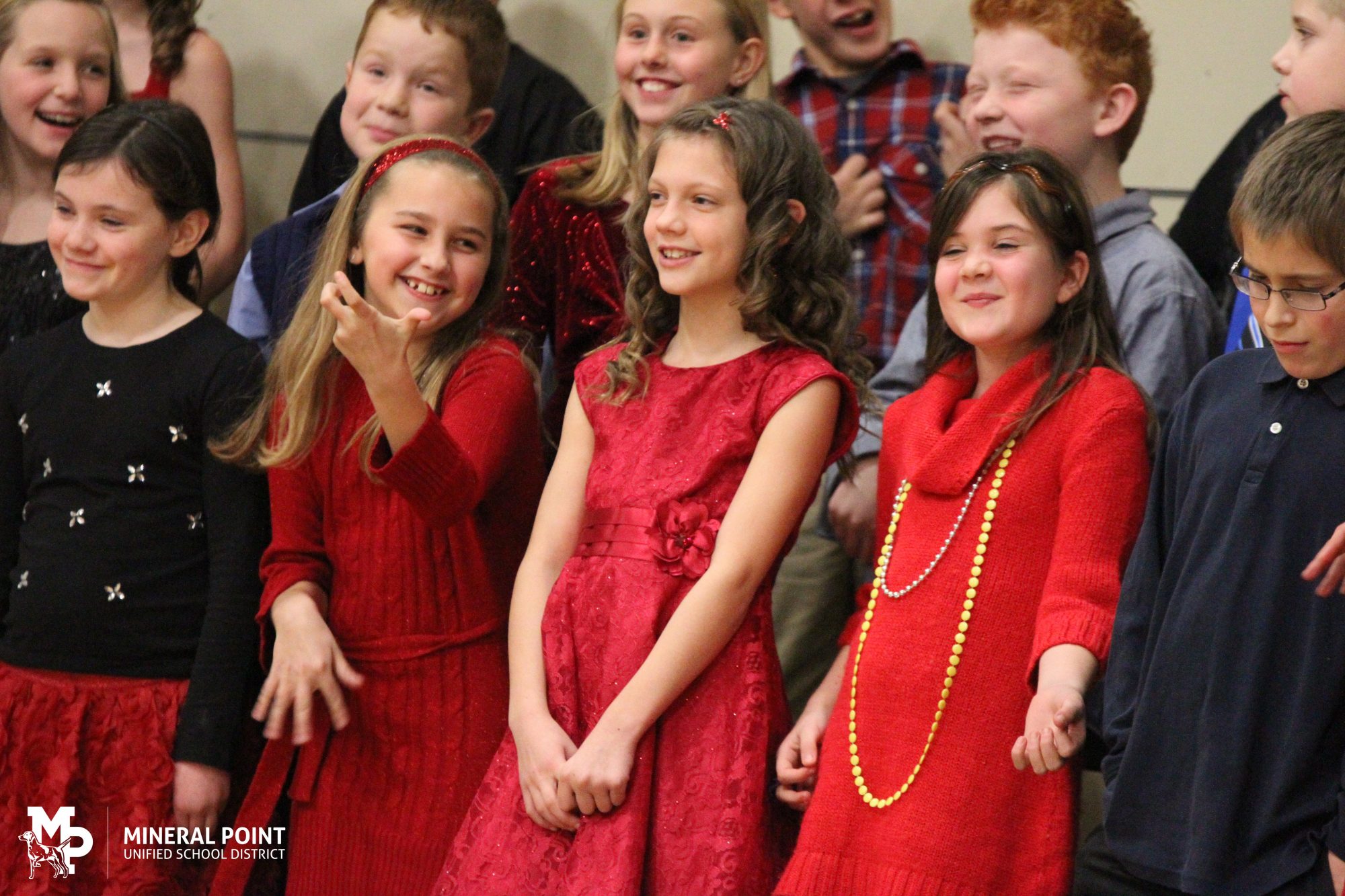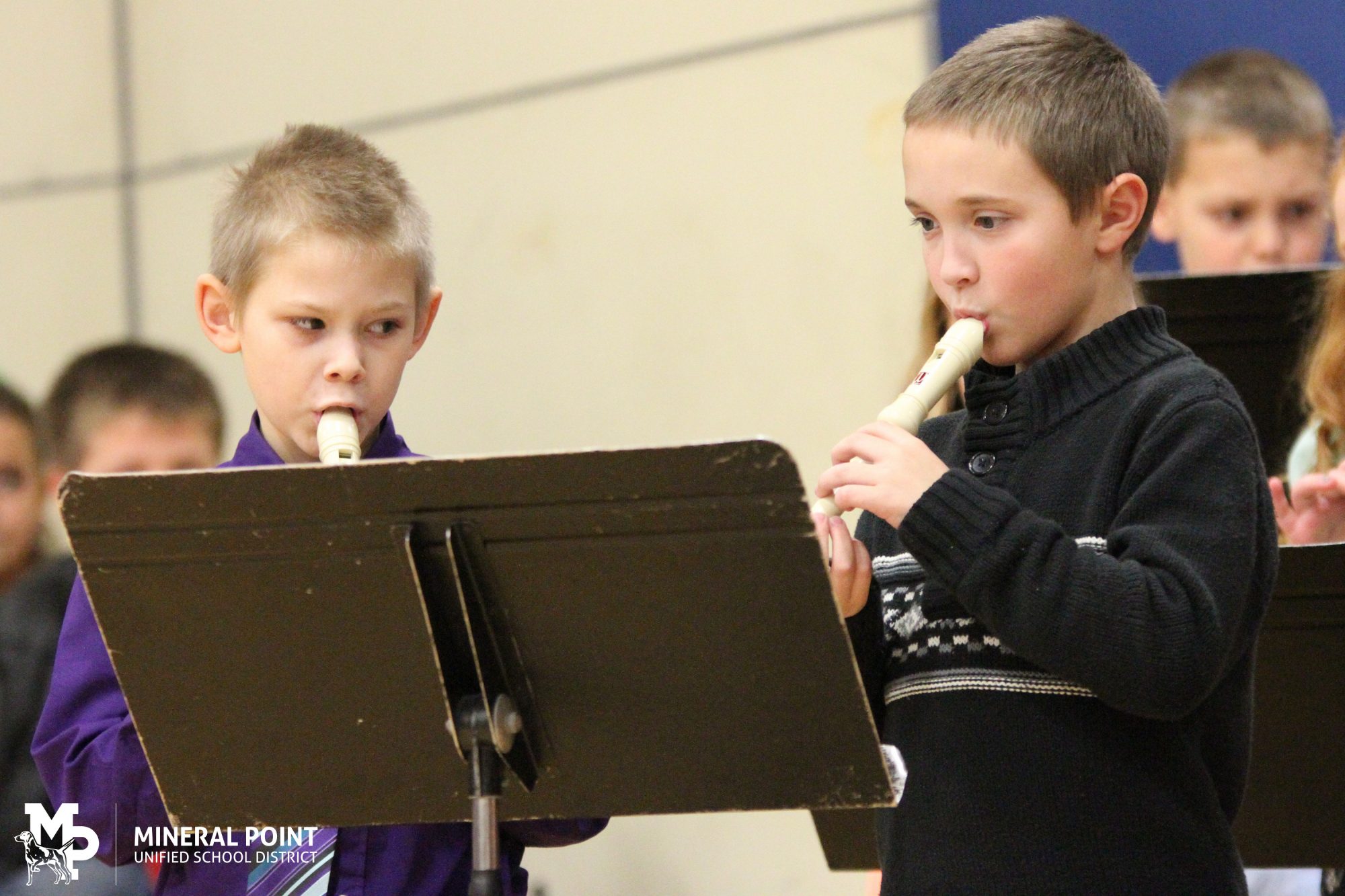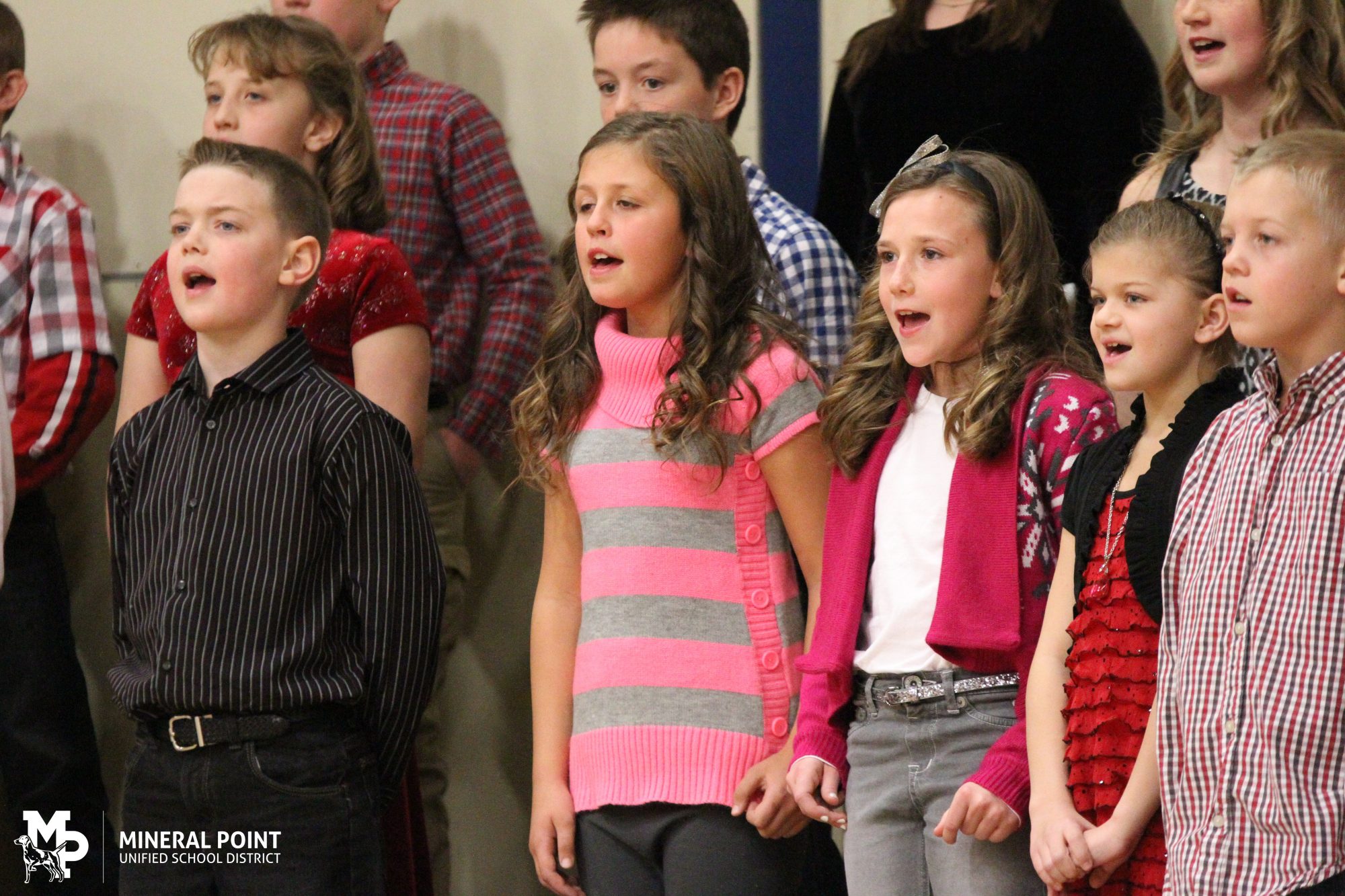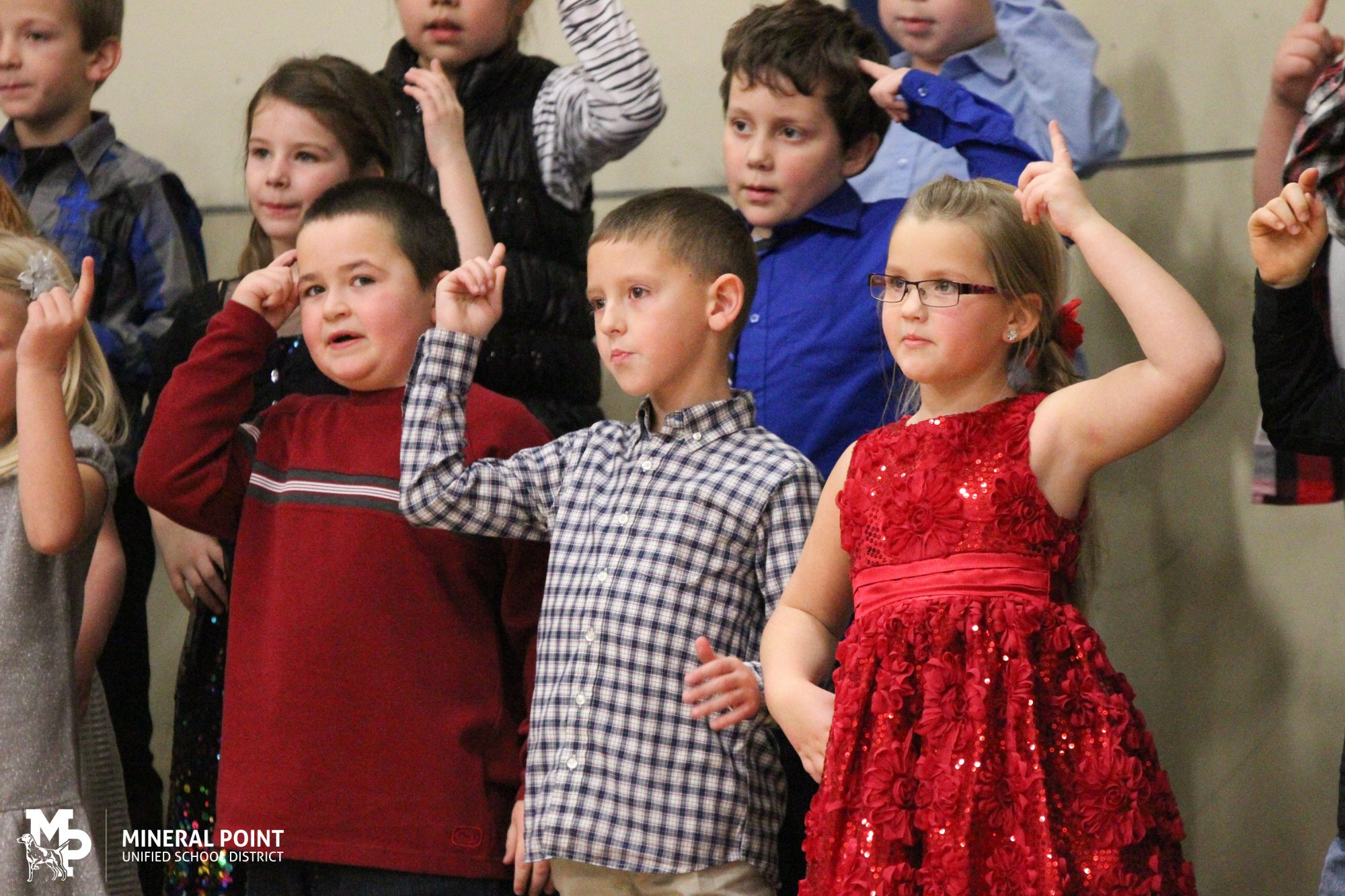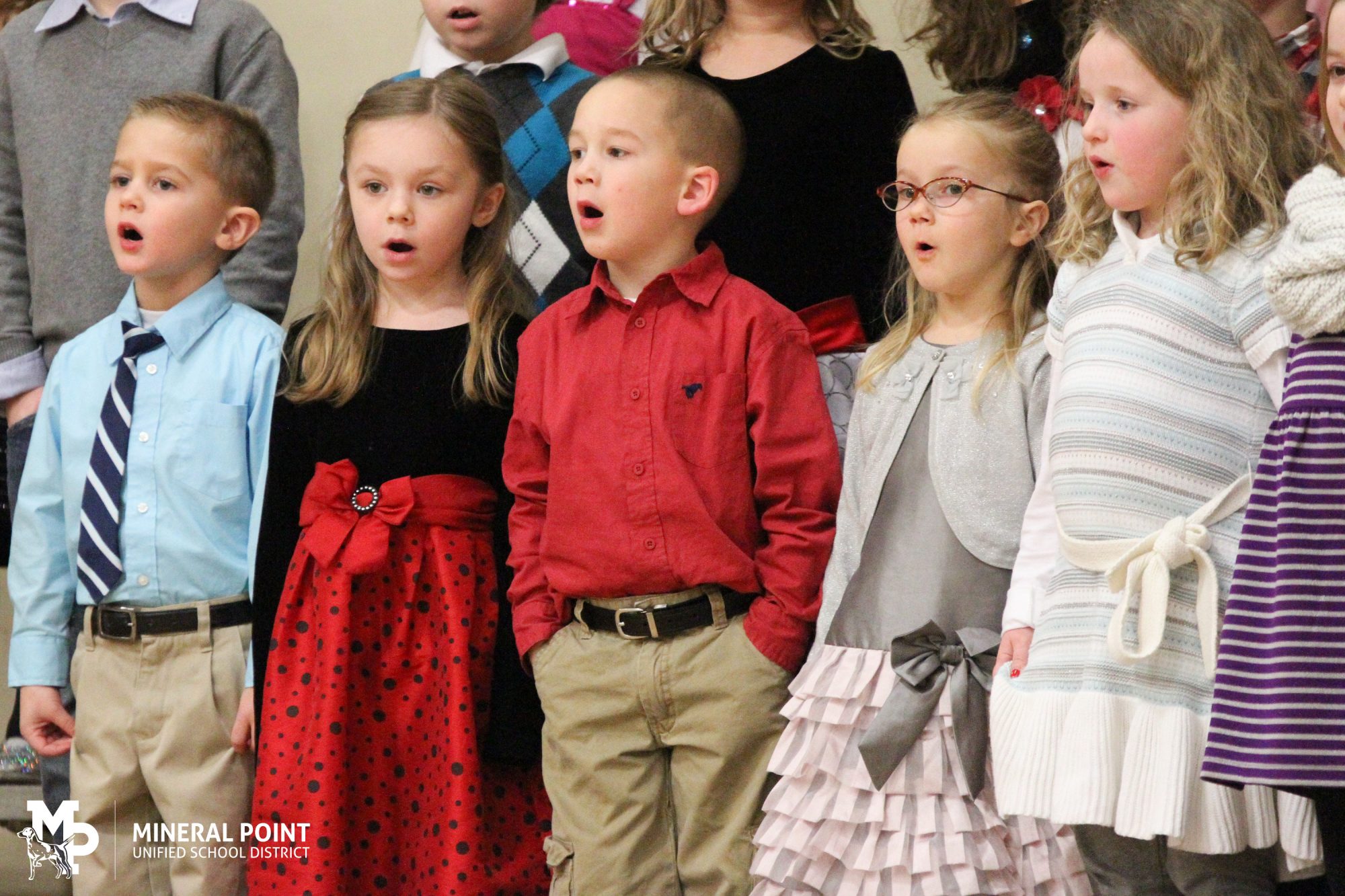 Mineral Point Elementary presented its annual Holiday Concert Thursday, December 18 in front of a packed house in the middle/high school gym. Deck
The concert was under the direction of Mr. Jeff David and Mr. Kevin Cooley.
Songs performed included:
5th grade band: Jingle Bells, William Tell Overture, Ode to Joy; 5th grade chorus: Zumba Zumba, A Wreath of Carols; 1st grade: A Holly Jolly Christmas, Rocking Carol, Jingle Bells; 3rd grade: Snow Day, Huron Carol, God Rest Ye Merry Gentlemen, O Christmas Tree, While By My Sheep; 4th grade: It's Beginning to Look a Lot Like Christmas, Ring the Bells Little Children, Fum Fum Fum, Jesu Joy of Man's Desiring, Deck the Halls; 2nd grade: Do You Hear What I Hear?, Slippers Again for Christmas; Kindergarten: Let It Snow!, Sharing Their Christmas Love, Christmas Alphabet; 5th grade: A Still Silent Night, I'll Be Home for Christmas.
(Photos and article by Joelle Doye)