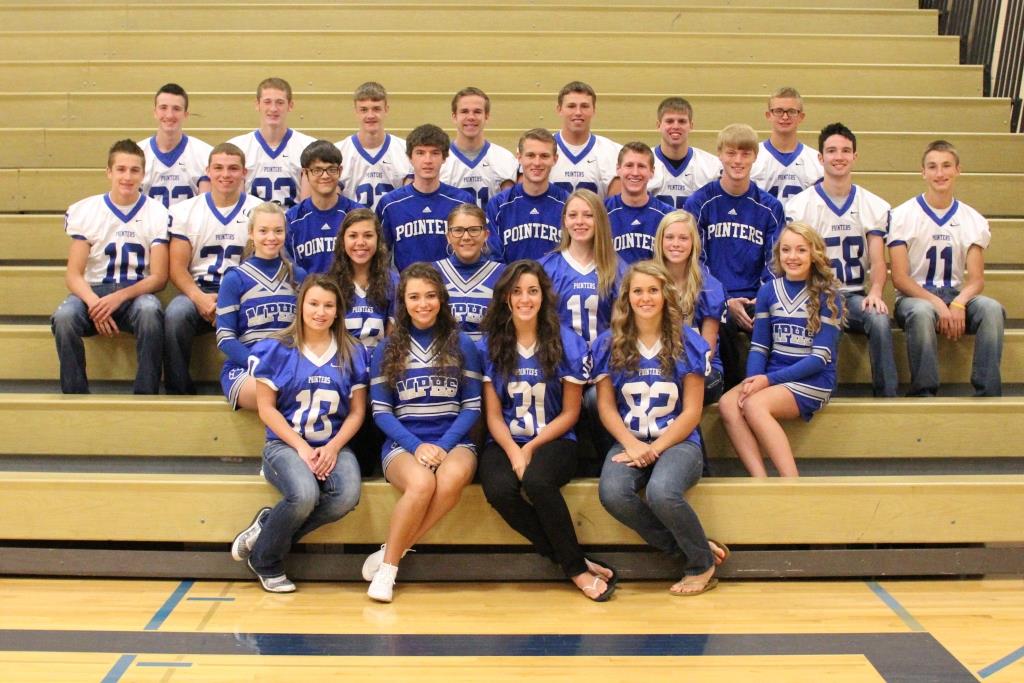 Congratulations to the 2014 Homecoming Court.
On behalf of Mineral Point High School, we invite you to attend the homecoming parade down High Street on Thursday, September 25th at 6:15pm, with the pep rally to follow at the game field. Then on Friday, September 26th, the Mineral Point Pointers take on rival team, Iowa Grant, at 7:00pm. On Saturday, September 27th, the homecoming dance is scheduled from 8:00-12:30pm, with the court taking center stage at 8:30pm for the grand march.
Please join us in celebrating Homecoming 2014!
Photo Courtesy of: Joelle Doye