The Start of Summer
As I go about errands and activities around the city, I have been asked "Has your summer started yet?" more than a few times.
I try to keep my response brief. "This week!" Not that I don't want to chat. I would feel a bit longwinded to explain that, as an educator, we are often working even when the students are not in the building. Schedules and student placements need revision. Purchases are made for the next school year. And even when the management side of things are completed, there's the mission and vision work of our roles, for example thinking about ways to improve our strategic plan.
Because educators are knowledge workers, that part of our minds can be difficult to turn off. We can "work" from anywhere if we allow our minds to continually wander toward that aspect of our lives. And yet it's so important that we do give ourselves clear breaks.
One way my wife (also an educator) and I have made a commitment to breaks is finding new locations to visit in the Midwest. We are heading up to Northern Wisconsin later this summer with our two kids. Cell phone reception is spotty in parts; I almost consider that an amenity!
Changing our mindsets usually requires more than just a mental flip of a switch. Changing our environments and routines might also be needed to achieve a different perspective, especially in a highly connected world.
Knowing many of us have a somewhat similar experience, I hope for a clear start to your own summers, whenever that can begin for you.
Elementary Library Summer Hours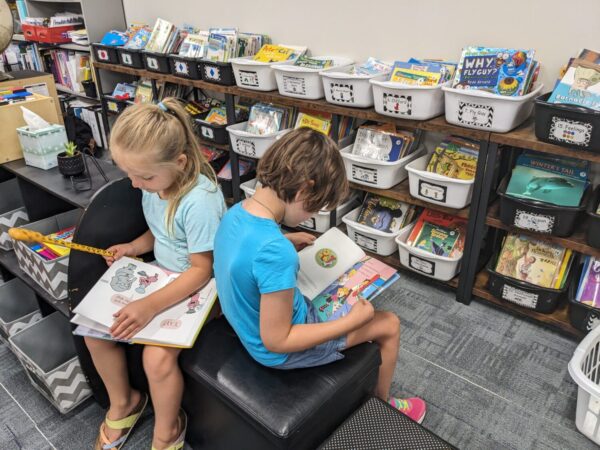 All Mineral Point Elementary School families can check out books from our library while Pointer Adventure Camp is in session.
Feel free to stop in with or without your child(ren) July 10-13, 17-20, and 24-27 from 8-11am. Someone should be available at the front desk.
Pleasure reading and being reading aloud to are two of the best ways for kids to sustain their reading skills and further develop their reader identities.
Registration Update
This year, the district is moving toward online-only registration.
Registration fees can be paid online.
Look for more information in the near future.
MATT RENWICK
PRINCIPAL, ELEMENTARY SCHOOL
This is Matt's 23rd year serving in public education. He started as a 5th and 6th grade teacher as well as an assistant principal, athletic director, and building principal all in Wisconsin Rapids. As an elementary principal with the Mineral Point Unified School District, he enjoys working with students, staff, and families in a collective pursuit of continuous learning. In his spare time, he reads, writes, gardens, and travels with family and friends.