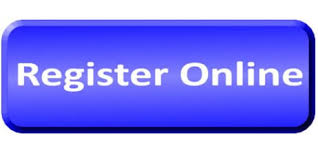 Online registration is open! You will be able to update Student Demographics online in Family Access.   You will need to have your username and password.   You will only be able to access this area in Family Access using your account information, not your child's account information. If you do not know your account information, click the 'Forgot your Login/Password?' link on the Skyward Family Access webpage.    (Only the primary family can complete all information and forms. The secondary family can only update secondary family's information.)
YOU WILL BE ASKED WHAT YOUR ENROLLMENT PREFERENCE IS:  HYBRID vs 100% VIRTUAL
If you have questions with ON-LINE Registration, please contact the District Office at 987-0740.  Computers WILL NOT be accessible during registration.
Click this link for  Skyward Family Access.
Then enter the user name and password.
After you are successfully logged in, you may change your user login information.
(All forms and demographic updates need to be completed by August 10th)
SCHOOL FEES
MPSD will have two days, August 3 & August 6, to allow PARENT/GUARDIAN ONLY to pay fees in-person.
Please sign up one time per family to attend one of our District-Wide Registration Days via SignUp Genius: https://www.signupgenius.com/go/9040445ada72dabfa7-registration
To make it easier to calculate your child's school fees prior to registration, a Fee Schedule can be found on the District website at www.mineralpointschools.org under the PARENTS tab. You may complete this form (one per family), print and bring it with you to registration or one may be obtained when you arrive.
NOTE — there will be no student/staff photos taken this fall. We hope to do this in the spring.
NEW to DISTRICT ENROLLMENT
Any Parent/Guardian with a student who has not yet enrolled, should stop by MS/HS to complete registration forms during the following times:
Monday, August 3
9:00AM  –  1:00PM at Middle/High School
3:00PM  –  6:00PM  at Middle/High School
Thursday, August 6
9:00AM  –  1:00PM at Middle/High School
3:00PM  –  6:00PM  at Middle/High School