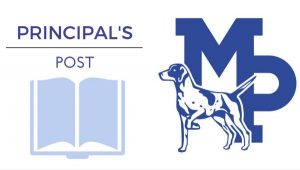 Reading wasn't always a private activity. Before Gutenberg invented the printing press over 500 years ago, reading was a social experience. The vast majority of people at that time were illiterate; books were hand-written and expensive. In Hamlet's Blackberry: Building a Good Life in the Digital Age, William Powers described how communities from Ancient Greece to the Middle Ages would gather to hear one person read from a text.
"For more than a thousand years, most reading was done aloud…People would sit in libraries and monasteries with books open in front of them, reading audibly, using their voices. The kind of reading we take for granted – an individual sitting silently with a book, eyes moving across the lines – was rare. Silent reading was so rare that when someone engaged in it, others remarked on it as curious and even eccentric (124)."
Obviously times have changed. Reading aloud typically happens only in classrooms or with our kids at night. However, what we gained in healthy solitude with immersion in a book is a decrease in opportunities for social interaction. Today's technologies promise more connectivity with the world, but sometimes at the expense of time with our closest relationships.
For these reasons, you are invited to join Mineral Point's Big Read. It is an event supported by a grant written by community leaders through the National Endowment for the Arts (NEA). On April 4, we kick off a celebration of poetry and reading at the Mineral Point Opera House by handing out copies of Citizen: An American Lyric by Claudia Rankine. The author will speak in Mineral Point on April 25 also at the Opera House.
If you would like a copy of Citizen now, Mrs. Uppena, our school library media technology specialist and one of the grant writers, has many available. Read it early and create a buzz about a book that we plan to talk more about together this spring.