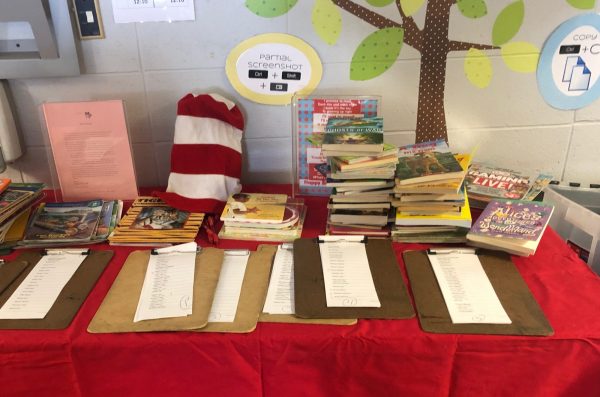 If there is one thing about buying books for my kids that is challenging, it might be how quickly they read them and then they are looking for the next one. Their rooms (and our home) have stacks of titles in many places. A few they will reread, yet many could find a new reader.
If your situation is anything like ours, you will appreciate an upcoming event at Mineral Point Elementary School. On Friday, March 1, 2019, we will be hosting our first book swap. Students can bring in books from home and donate them to school. In return, they can select new books that their peers brought in exchange. Below are the steps to follow for a successful book swap.
For the month of February, students can bring in books from home to the LMC to donate for this project. These books should be gently used or never read. Books in poor condition will not be accepted.

In exchange, students will receive up to five (5) tickets to redeem for new books on March 1. Mrs. Uppena will be "rolling out the red carpet" to display the books available for students to select from during the day.
This project is in concert with Read Across America Day on March 2, 2019. This annual event takes place on Dr. Seuss's birthday. According to the National Education Association, it is "a nationwide reading celebration in which thousands of schools, libraries, and community centers participate by bringing together kids, teens, and books." Our book swap also aligns with our school goal of creating a community of readers. Thank you in advance for your support!
Sincerely,
Matt Renwick, Principal