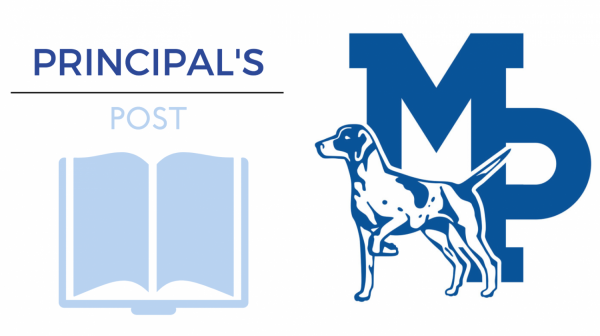 If you are in the market for a good movie you might have never seen, check out The Straight Story. I recently rewatched this favorite film of mine. The main character is a senior citizen (Alvin Straight) who decides to travel from Iowa to Wisconsin to visit his estranged brother. Because of his ailments, he cannot drive a car, so he decides to take his John Deere rider lawnmower for this trip.
Along the way, he meets several people with different stories of their own. The wisdom he departs along his trip changes the lives of those he encounters. In one scene, he meets a teenage girl who has run away from home. While enjoying a quiet campfire, Alvin shares a story he told his kids and grandkids. "You can break one stick very easily. But tie several sticks together, and you have an unbreakable bond. That's family." Before the girl traveled back home, she left Alvin a bundle of sticks tied together.
I share this as a metaphor for how we as a faculty at Mineral Point Elementary have started to forge a strong bond. In the fall of 2016 (my first year here), we developed seven collective commitments as a faculty. Everyone had input and came to consensus on these statements about how we would work together on behalf of our students, families, and community. If we do not meet these commitments, we do our best to hold each other and ourselves responsible.
As a faculty, we have also examined our beliefs about literacy. Last spring, three beliefs were agreed upon unanimously. We can now expect these instructional practices to be employed in the classroom. In the spring of 2018, we will re-examine our beliefs in the hope of adding more to our list.
Our commitments and beliefs are listed below. They serve as a lens when making decisions in our school. They guide us in which teaching resources to use in the classroom. They guide us in our hiring process. They guide us in determining what students should know and be able to do. These value statements create a strong bond to help ensure our organization strives to meet our district's mission and vision.
Our Mission
Grounded by our history, as one of the oldest publicly supported schools in Wisconsin, MPSD is the heart of a small community that educates and inspires our students for a bright future in a big world.
Our Vision
• The Mineral Point School District will be a recognized leader in education.

• Students will attain higher levels of academic achievement, resulting in greater lifetime opportunities.  

• Individualized learning will be embraced through innovation and technology.

• The district will provide a collaborative and professional environment for teachers to learn and develop innovative instructional strategies.

• Student learning will be enriched by cultivating family, community, and business partnerships.

Our Collective Commitments
1. I will be open to and ready for learning from others as professionals and colleagues.

2. I will hear others' ideas in various learning communities and be willing to try a variety of practices.

3. I will assume best intentions in our colleagues and help create a sense of belonging.

4. I will honor the whole child by treating them with respect and care, and attend to their social and emotional needs.

5. I will listen to the concerns of our students' families, address their needs to the best extent possible, and make them feel welcome in the school.

6. I will utilize better practices to deliver a coherent and relevant curriculum across all grade levels.

7. I will hold all students to high academic and behavioral expectations regardless of background, label, or past experiences.

Our Literacy Beliefs
• A child's written story can be used to teacher phonics and skills.  

• You can assess a child's phonemic awareness by examining his/her journal writing.

• Shared writing is an excellent way to record common experiences and connect to reading.