Matt Renwick

Elementary School Principal, Administration
Matt Renwick is Principal of Mineral Point Elementary School.
This is Matt's seventeenth year in public education. He started as a 5th and 6th grade teacher in a country school outside of Wisconsin Rapids, WI. After seven years of teaching, Matt served as an assistant principal, athletic director, and building principal all in Wisconsin Rapids. Now as an elementary principal with the Mineral Point Unified School District, he continues to enjoy working with students, staff, and families in their collective pursuit of lifelong learning.
Matt has a bachelor's degree in elementary/middle level education from the University of Wisconsin-Platteville (2000) and a master's degree in PK-12 principalship from the University of Wisconsin-Superior (2005). He is also a licensed Director of Instruction, also from the University of Wisconsin-Superior (2015). In addition to Matt's formal education, he is has also published two books on the topic of educational technology. Matt is a member of the Association of Wisconsin School Administrators, National Association of Elementary School Principals, Wisconsin State Reading Association, and ASCD.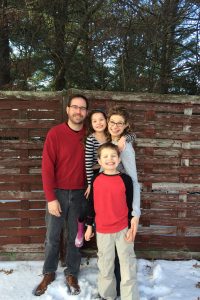 He is the father of Finn and Violet and the husband of Jodi, a licensed elementary school teacher. Matt enjoys watching baseball, gardening, reading, and taking family trips to explore all the world has to offer.
Contact
Phone

608.987.0710

Email

Twitter