Coronavirus (COVID-19) Information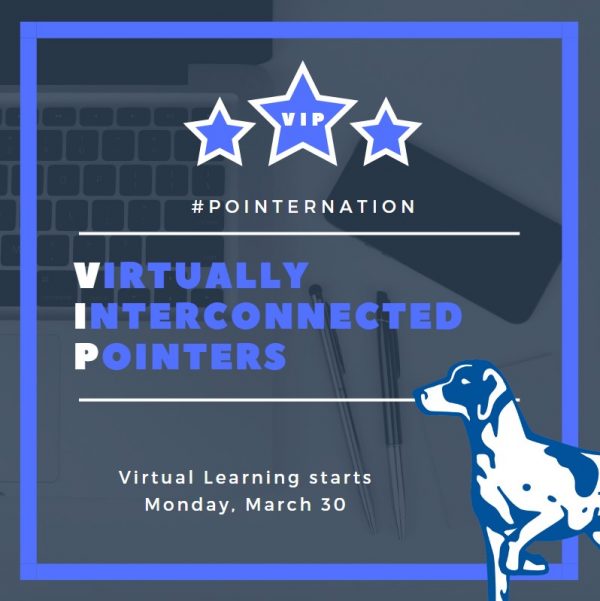 Iowa County confirmed its first positive case of COVID-19 on March 23rd.
For the most current information from the Iowa County Health Department, please visit: https://www.iowacounty.org/departments/COVID-19
Governor Evers has issued Emergency Order #12 to institute a Safer At Home policy. The order is effective at 8:00 am on Wednesday, March 25, 2020 and remain in effect until 8:00 am Friday, April 24, 2020, or until a superseding order is issued. Wisconsin residents must comply with this order. As outlined in the order, individuals can leave their home to perform tasks essential to maintain health and safety, get services and supplies necessary for staying home, and care for others. Please read the full order HERE.
The safety of our students and staff is our top priority. We are closely monitoring the spread of Coronavirus (COVID-19). This is a dynamic situation with available information and guidance changing on a daily basis. We will continue to share updates on this page as they become available. Thank you for your patience, understanding, and flexibility.
School buildings will be closed to the public until further notice. Please also assume events are canceled or postponed until further notice.
If you have any questions, please contact:
Elementary: 987-0710
Middle: 987-0720
High: 987-0730
District: 987-0740
Virtual Learning Resources
VIRTUAL LEARNING GUIDE FOR FAMILIES
HIGH SCHOOL VIRTUAL LEARNING UPDATES
Social/Emotional Resources
Event Updates
Link: https://mineralpointschools.org/2020/03/canceled-postponed-events-covid-19/
Lunch/Breakfast Pick Up
Please note, beginning the week of April 6, meal pick-up will be available ONLY on Mondays, Wednesdays, and Thursdays curbside (weather permitting) outside of the elementary gym. On Mondays and Thursdays, you will get two days worth of food. We are doing this to help limit human contact.
If you would like to participate in these weekly meals (grab-and-go lunch and breakfast), please plan to pick up between 10:30 am and 12 pm. If you live outside the city of Mineral Point, you have the option for meals to be delivered.
Please submit orders no later than 9 am Friday, April 3. (Sign up is not mandatory, but it helps give a more accurate count)
Meals are free for all children ages 18 and under, so spread the word!
If you have questions, please contact taherfoodservices@mp.k12.wi.us
Updates to Families & Staff
March 27, 2020: Letter from Superintendent Wainwright
March 24, 2020: Confirmed Iowa County Case
March 17, 2020: Last call for belongings pick up
March 17, 2020: Schools Closed Indefinitely
March 16, 2020: Pick Up of Belongings
March 15, 2020: School closing effective March 16
March 13, 2020: Mandatory School Closure Forthcoming
March 11, 2020: COVID-19 Update
Absentee Voting
The Mineral Point Unified School District has a School Board election April 7. For the health and safety of the poll workers, as well as yourself, please consider requesting an absentee ballot by mail.
Please use https://myvote.wi.gov/en-us/ to verify you are registered and to request an absentee ballot. If you miss the deadline to register and to request your ballot online, you can still register and vote absentee in-person at City Hall starting Monday, March 23rd until Friday, April 3rd.
The deadline to submit an absentee application to have the ballot mailed is Thursday, April 2nd. The ballot has to be returned to City Hall by Election Day, April 7th at 8 pm. For more information you can check out our website, https://cityofmineralpoint.com/, or the WEC website, https://elections.wi.gov/node/6719. If you have any questions please call City Hall at 608-987-2361. If you do not vote in the city, check myvote.wi.gov to see who your clerk is before you do in-person voting.
Best Hygiene Practices
Frequent and thorough handwashing with soap and water

Cover coughs and sneezes

Avoid touching your face

Stay home when sick

Practice social distancing (at least 6 feet away from other people)

Staying at home and only going out for essential activities

Clean and disinfect all frequently-touch surfaces
Additional Information