Coronavirus (COVID-19) Information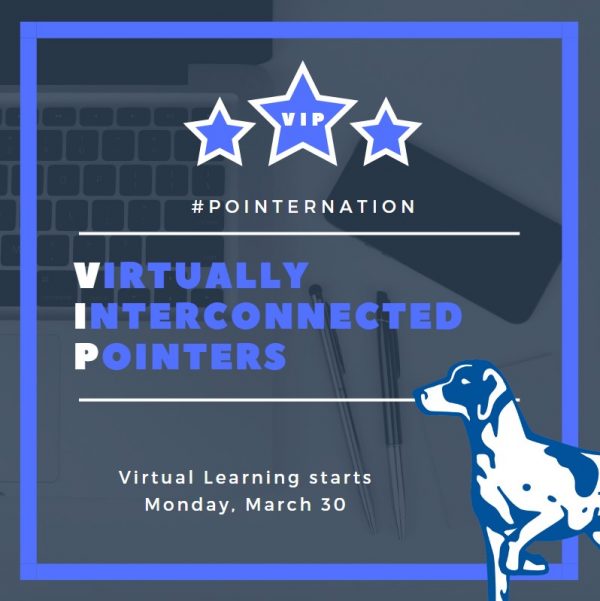 For the most current information from the Iowa County Health Department, please visit: https://www.iowacounty.org/departments/COVID-19
The safety of our students and staff is our top priority. We are closely monitoring the spread of Coronavirus (COVID-19). This is a dynamic situation with available information and guidance changing on a daily basis. We will continue to share updates on this page as they become available. Thank you for your patience, understanding, and flexibility.
School buildings and grounds will be closed to the public for the remainder of the 2019-20 school year (by state statute, this is June 30). Please also assume events are canceled or postponed until further notice.
If you have any questions, please contact:
Elementary: 987-0710
Middle: 987-0720
High: 987-0730
District: 987-0740
End of 2019-20 School Year
– The last day for the 2019-20 school year was Friday, May 22. If your child(ren) still has material to pick up or drop off, please contact 987-0730. (Materials for all grade levels are at the middle/high school building due to the elementary construction project.)
Elementary Construction Project
The elementary construction project is beginning. Power to the building will be shut off starting Thursday, May 14 and is expected to be out approximately two to four weeks. Office staff will be working from the middle/high school building during this time, but it is our understanding the elementary phone number (987-0710) should still work at the new location. You can also continue to reach staff via email.
Summer School
The District is exploring options for virtual summer school. Staff will be analyzing results of the parent survey. Stay tuned for more information.
If you have any questions, please reach out to Matt Renwick at matt.renwick@mp.k12.wi.us
Virtual Learning Survey 
A second Virtual Learning survey was emailed to district families June 4. Thanks for guiding the continuous improvement of our Virtual Learning Plan.
The survey will be open until Tuesday, June 9 at Noon.
If you did not receive a copy, or are having difficulties, please contact joelle.doye@mp.k12.wi.us
Thank you to our families for taking the time to complete our first Virtual Learning Survey. Results can be viewed here: https://drive.google.com/drive/folders/1Q53c0pKwg0vBMkMdI7t6lqm8t3-yCiwe?usp=sharing
Updates to Families & Staff
April 16, 2020: School Closed for Remainder of 2019-20 School Year
March 27, 2020: Letter from Superintendent Wainwright
March 24, 2020: Confirmed Iowa County Case
March 17, 2020: Last call for belongings pick up
March 17, 2020: Schools Closed Indefinitely
March 16, 2020: Pick Up of Belongings
March 15, 2020: School closing effective March 16
March 13, 2020: Mandatory School Closure Forthcoming
March 11, 2020: COVID-19 Update
Best Hygiene Practices
Frequent and thorough handwashing with soap and water

Cover coughs and sneezes

Avoid touching your face

Stay home when sick

Practice social distancing (at least 6 feet away from other people)

Staying at home and only going out for essential activities

Clean and disinfect all frequently-touch surfaces
Additional Information