Coronavirus (COVID-19) Information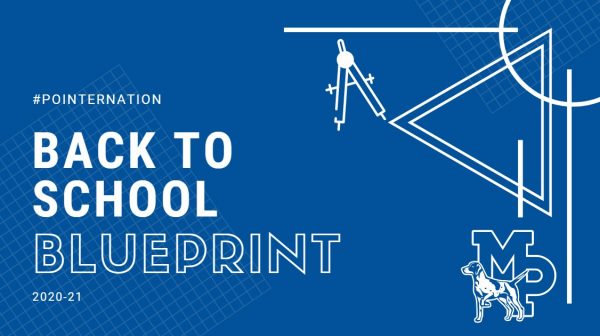 The safety of our students and staff is our top priority. We are closely monitoring the spread of Coronavirus (COVID-19). This is a dynamic situation with available information and guidance changing on a daily basis. We will continue to share updates on this page as they become available. Thank you for your patience, understanding, and flexibility.
If you have any questions, please contact:
Elementary: 987-0710
Middle: 987-0720
High: 987-0730
District: 987-0740
Mask Mandate
Due to Governor Evers' mask mandate (August 1-September 28), a face covering is required for anyone age five and older indoors in public spaces. (Exceptions may be made for individuals with a medical condition, disability, or other sensory sensitivity.)
2020-21 Back to School Blueprint Draft August 3
Meal Program for Virtual Days
Reopening Advisory Committee
Link: https://mineralpointschools.org/2020/08/reopening-advisory-committee/
7/20 School Board approves beginning fall in Hybrid Model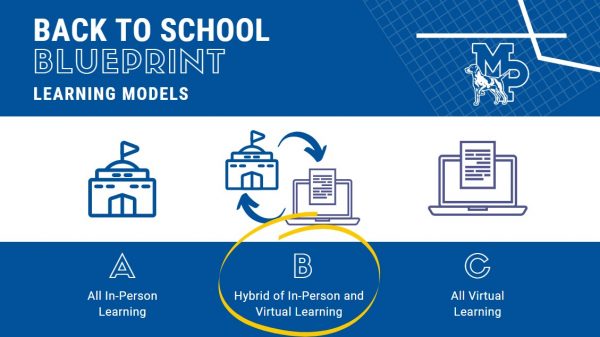 2020-21 School Calendar
2020-21 Supply Lists
Free & Reduced Lunch Information
https://mineralpointschools.org/mpsd/free-reduced-lunch-program-application/
Facilities opening for limited use July 1
There are four separate summer use guideline documents below effective July 1 for
Classroom guidelines:
Baseball and Softball Field Guidelines:
Football Field Guidelines: 
Indoor Use Guidelines (note the weight room, wrestling room, and locker rooms are closed):
Additionally, a COVID-19 liability waiver was emailed to high school families (Classes of 2021-24). The waiver must be completed and on file with the high school office before participation can take place for any summer activity on school grounds.
If you have any questions, please contact High School Principal Matt Austin at matt.austin@mp.k12.wi.us
Virtual Learning Survey 
4/13/2020 Survey Results: https://drive.google.com/drive/folders/1Q53c0pKwg0vBMkMdI7t6lqm8t3-yCiwe?usp=sharing
Updates to Families & Staff
April 16, 2020: School Closed for Remainder of 2019-20 School Year
March 27, 2020: Letter from Superintendent Wainwright
March 24, 2020: Confirmed Iowa County Case
March 17, 2020: Last call for belongings pick up
March 17, 2020: Schools Closed Indefinitely
March 16, 2020: Pick Up of Belongings
March 15, 2020: School closing effective March 16
March 13, 2020: Mandatory School Closure Forthcoming
March 11, 2020: COVID-19 Update
Best Hygiene Practices
Frequent and thorough handwashing with soap and water

Cover coughs and sneezes

Avoid touching your face

Stay home when sick

Practice social distancing (at least 6 feet away from other people)

Staying at home and only going out for essential activities

Clean and disinfect all frequently-touch surfaces
Additional Information